When you are planning to study in the UK a Visa is a very important document. So you need to concentrate on the UK Visa requirements before going to study in the UK. Any student who wishes to Study in the England should first obtain the Student Visa to enter the United States. If your Age is 16 years or more and wants to study in the UK then you must apply for Tier 4 (General) Student Visa. But before applying to the UKVI (UK Visa and Immigration) you should obtain the Offer letter from the respected university representing that you have got admission. To know about the educational opportunities for undergraduate and graduate study, opportunities for scholars, admissions, and more visit the Department for Education UK website.
The UK Student Application should be made to the nearest VFS Application Center. The Application fee for (Tier 4 General) UK student visa is £322. You need to submit originals of all financial and academic documents at the time of Visa Application. The UK Visa Applications & Documents will be scanned at the Visa Application Centre and sent electronically to UKVI. Apart from Passport, all supporting Documents will be handed back at the Visa Application Center after they have been scanned. Instead of Original Documents, the photocopies can also be submitted, but they must be clear and legible. If required, the student will be called for personal interview at the British Deputy High Commission. If so, you need to attend the interview on the specified date. For the sake of the candidates here we have Step by Step UK Visa process and Checklist for Visa. Check the Application process and organize your documents to submit during your application process.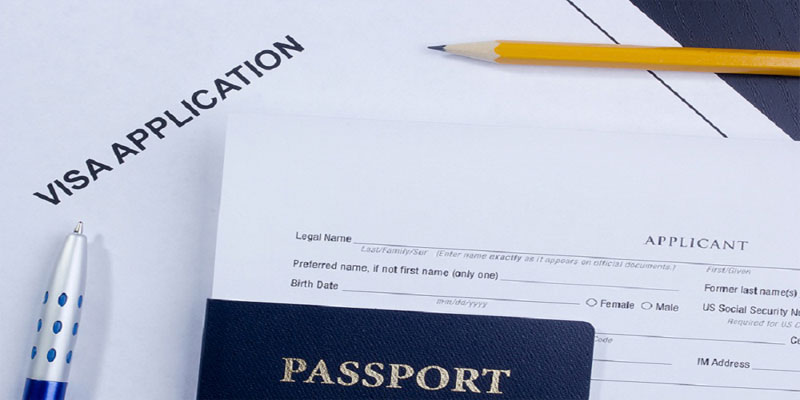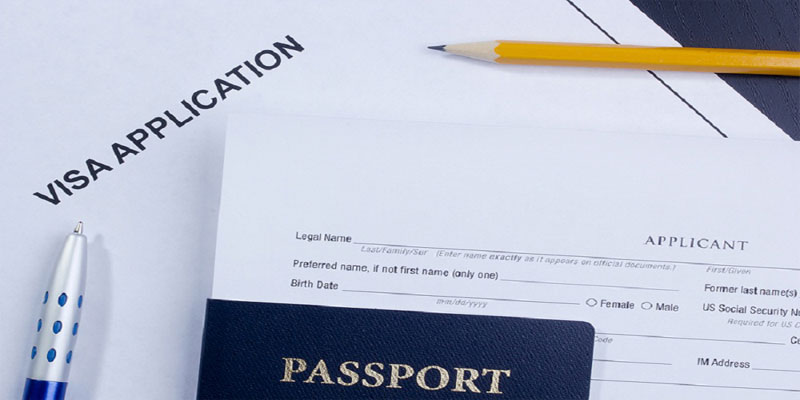 Step by Step UK Visa Process
The UK Visa Application Process involves 6 important Steps. By following these steps you can complete the visa process. So check the below given UK Visa Process and apply for the Student Visa.
Step 1: First, you need to apply for UK Student Visa online by visiting the UK Government website for visas and immigration in India.
Step 2: 
After receiving your application the Visa Application Center will give you an appointment. You need to arrive 15 minutes early at the visa application center, on the day of your appointment. You should bring appointment letter and application pack, passport, along with a valid passport or travel document with at least 1 page that is blank on both sides.
After reaching Visa Application Center you will be given a token. Wait until your token is called to make your application.
 You will be issued with an acknowledgment slip once the Visa Process is completed. Hold on to your receipts as you will need this later to collect your documents.
Note: The Documents that you submitted at the time of your application will only be considered in your visa process. You will not be able to submit further documents once your application has been submitted at the visa application center.
Step 3:
You can apply for the visa up to 3 months before your date of travel to the UK. It is advised to not to confirm your travel arrangements until you have received your visa. You can see the Visa Processing times page to find out how long it usually takes to process your type of visa. You will also need to arrange supporting documents before applying for Visa. The Visa application fees and guides page will help you to find guidance for your visa category.
Step 4:
You must book and attend an appointment at the nearest Visa application centers to complete your application process. All UK visa applicants are required to book an appointment prior to submission.
Step 5:
You can choose whether you would prefer to collect your documents in person at the visa application center or have them delivered to you by post.
Step 6:
You need to enroll your fingerprints and photograph at the visa application center through digital finger scan (all 10 digits) and a digital photograph. You should ensure that your fingertips are free from any forms of decoration (for example, henna), cuts, abrasions or other markings as the finger scan procedure uses an electronic scanner which may not accept finger scans if they are decorated. And the digital photograph should be taken with full face and without sunglasses or tinted spectacles, or head covering, unless it may lead for religious or medical reasons. You need to submit biometric information to process your Visa.
Checklist for UK Student Visa
While applying for the UK Student Visa you need to submit some important documents along with your Visa application. The UK High Commission will check your purpose of visiting the country and will issue the visa. Below is the list of Documents you need to submit during your Visa application process. Organize all documents according to the UK Visa requirements and submit the visa application.
Completed Student Visa Application.
Passport Size Photographs (2×2 size).
IELTS/PTE Scores.
Valid Passport.
CAS statement from the Institution (CAS – Confirmation of Acceptance for Studies).
Academic Certificates.
Proof of Payment of Visa Fee.
Work Experience Certificates, if applicable.
Proof of Funds.
Medical Report from an Approved Panel Doctor.
The Affidavit from a Sponsor.
If required, the student may be called for Interview. If this is the case the student should attend the interview on the given date and time.