Why Study in UK?
The important and major reason why the students abroad attracted towards Study in UK is its Education System. The England Education System is a world-renowned education system and has world-class universities to offer a lot of opportunities to the international students. Among Top Six Universities in the World, Four Universities are present in the UK. All these institutions offer a high-quality level of teaching from leading professionals in their chosen area.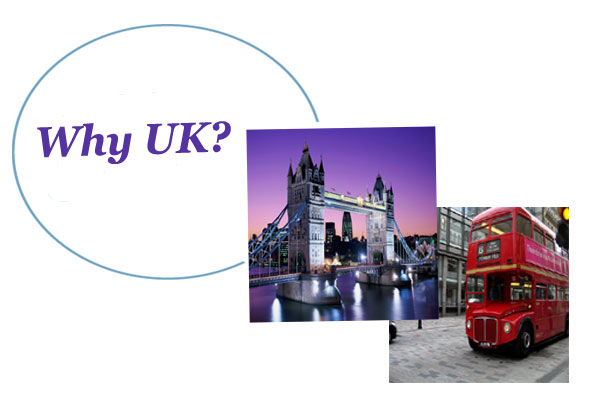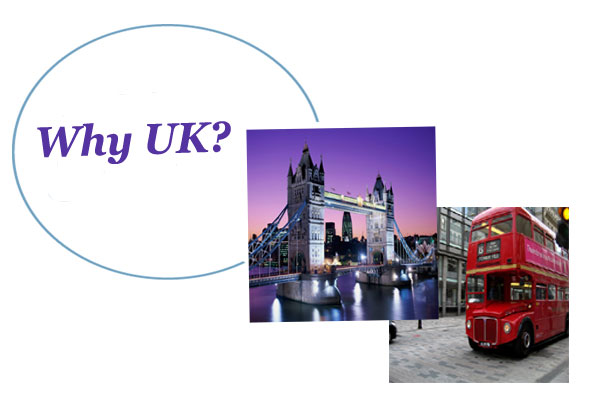 The Courses offered by UK Universities are internationally qualified and come with prestigious qualifications that will make your resume stand out to future employers. And the advanced research facilities offered by the English Universities guaranteed an education at the uppermost standard. And the UK Education is also not expensive. The Tuition Fee and Cost of living outside of London are much more affordable. Unlike Other Countries England has well-known universities at various cities other than the capital city. So Students can have the chance to select their preferred course at their favorite location.
Another important benefit of Studying in Uk is its proximity to the rest of Europe. So Many Destinations in Europe are a short plane journey away. It is a Fantastic opportunity for the students who want to travel on term breaks. There are plenty of Travel links and student deals to help you on your way to Europe.
More About UK
The United Kingdom is an island nation in northwestern Europe made up of England, Scotland, Wales and Northern Ireland. UK not only famous for quality higher education, it is also famous for tourism. UK has some famous Tourist attractions in the world like Tower of London, Stonehenge, Lake District, etc. So there is so much to see in England.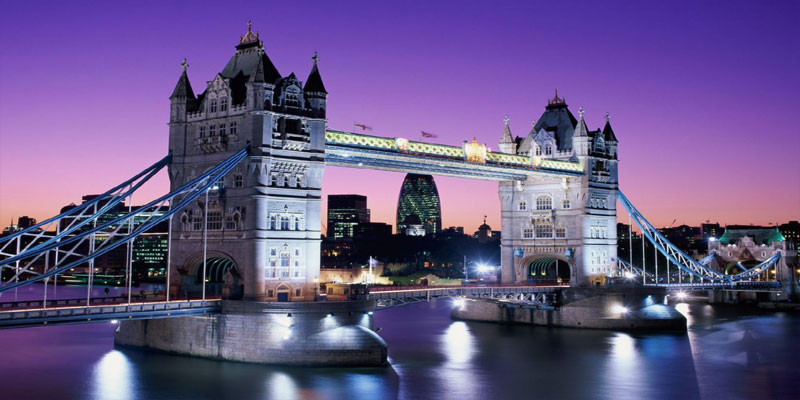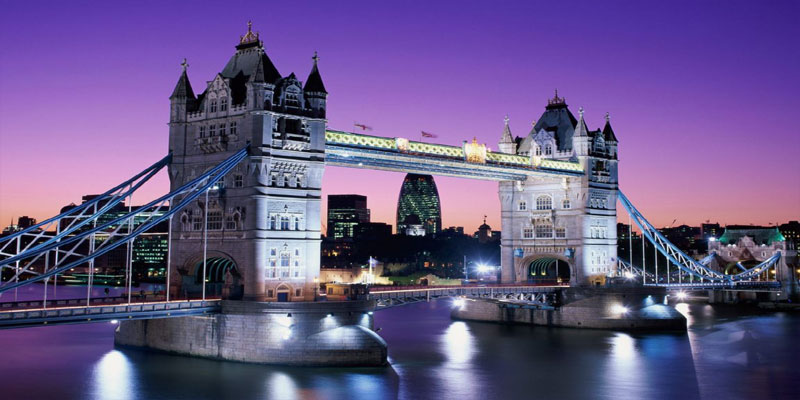 Every region of UK has its unique culture and charm, So it is worth to visit everywhere in UK. The Transportation in UK is also very good, you can take transport link to travel anywhere you choose to go. Not only the Cities, the Country Side is something for everyone, it consists of rolling fields and hills, snowcapped mountains, Beaches, Forests, and Lakes. The Culture of UK is also friendly and diverse, So International Students can mingle with people from various cultures.
The Top Tourist attractions in UK include
Stonehenge.
Tower of London.
The City of Bath.
Windsor Castle.
Historic Yorkshire.
Cambridge University.
Lake District National Park.
Canterbury Cathedral.
Eden Project.
The Cotswolds.
UK Education System
The UK's Education System is flexible and offers a world-renowned education system with qualifications that can make a real difference to your future. So you can Study in UK in a way that suits your Lifestyle and career aspirations. The UK Education System offers the students to combine subjects and courses from different areas of studies. So you can complete your degree in your own needs and interest. With all these unique features It attracts over 600,000 international students each year to a variety of programs, ranging from English language courses to PhDs.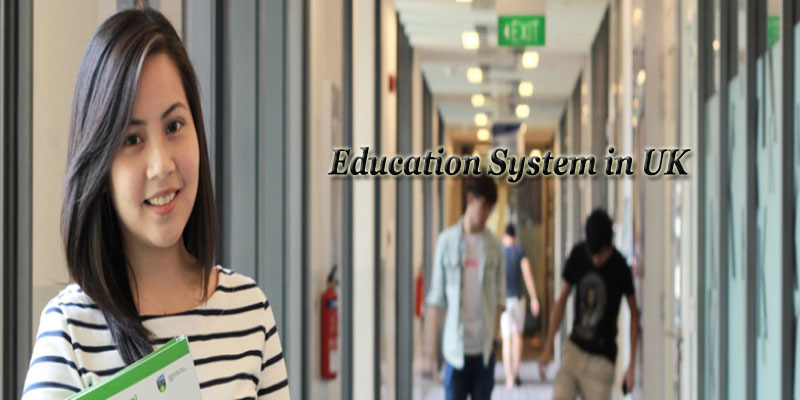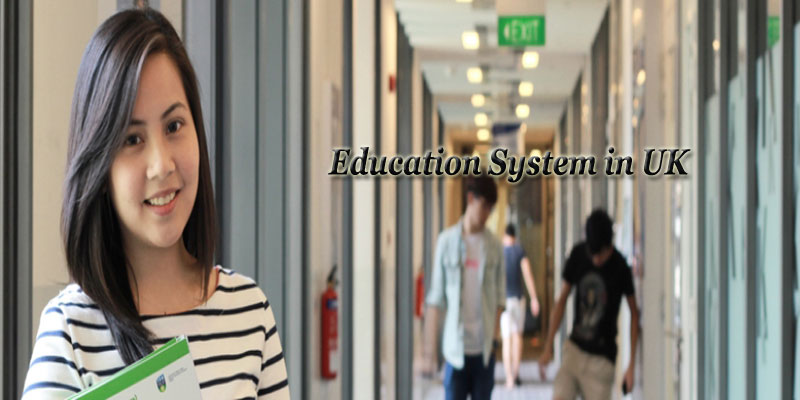 While studying in UK you may also meet people from different nationalities, So you can share their backgrounds and discover new perspectives. And you Know? The Higher Education System in UK is very well known for its high standards and intelligent graduates. Most of the Nobel Prize laureates have attended English Universities only. All the English Universities offer Bachelors Degree, Masters, Vocational Degree, and P.h.D. Programs. And the Syllabus for each Study Program is set by the University only.
The Office established by the UK Government to maintain the Standards in Education. so this isn't any different than studying, teaching in your home country. The England is considered to have some of the best teacher education programs in the world, Because of the strict regulations and high standards for their teacher education programs.
How will be the Student Lifestyle in UK?
From landing in the UK, you will experience an incredibly varied Student Life. As the cities in England are big, It is recommended to visit the city at least a week while studying in UK. So you can discover a lot of things to do during your studies in England. Roaming in England Cities also easy, it has a big transportation link.
Like the USA, United Kingdom is also a mix of various international cultures and contemporary thinking. So by study in UK as an International Student, you can experience the new culture and will have the opportunity to discover exotic places and can meet new people. You can settle down in UK faster than as you expected as it is a cosmopolitan Country.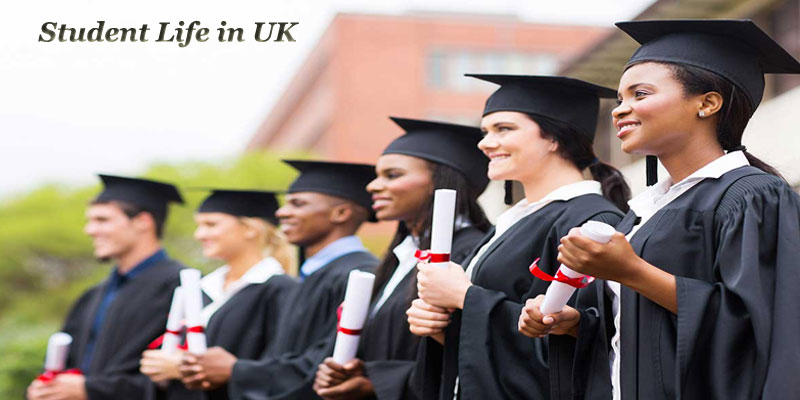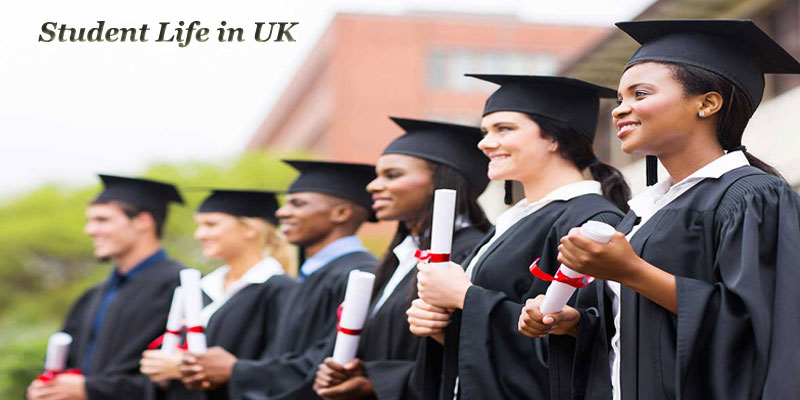 As a Student, before landing onto the UK you also need to think about accommodation. It is good to arrange some accommodation before you arrive in UK. You can arrange your accommodation in a hall of residence, rent a house with friends, or board in a homestay with the help of friends already in New Zealand or through consultancies. The International Students can use Scholarship options and Part-time job assistance offered by The Universities of UK to make sure to live yourself and to enjoy Student Life in UK.
Top Universities in UK
If you have decided to Study in UK, you may be searching for the best institution to complete your higher studies. UK has so many universities that are offering quality higher education. Among them, picking the right one is really a difficult task. So for the sake of the aspirants here we have provided the list of top universities in UK.
According to the QS world university rankings 2016-17, there are 71 Top Universities in the UK which rank among the Best Universities in the World. And among all the Top Universities, 4 universities are in Top 10 and 26 Universities are placed in the Top 200. Unlike Other Countries, Most Well-known universities in England are located in various cities other than the capital. The Top 10 Universities in UK are scattered in both halves of Oxbridge as well as four institutions in the country are located in capital city London.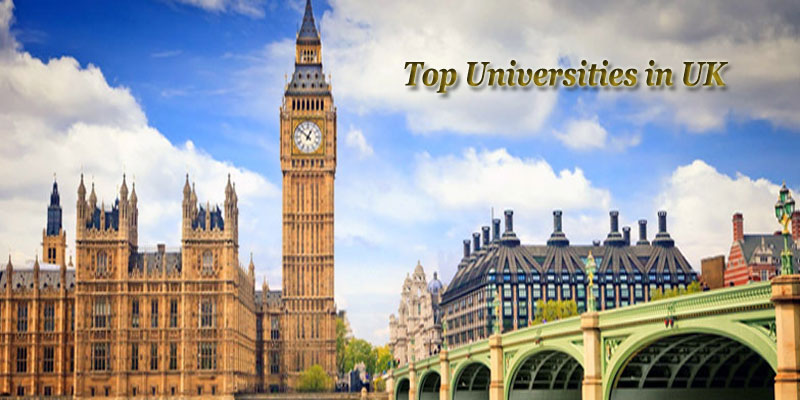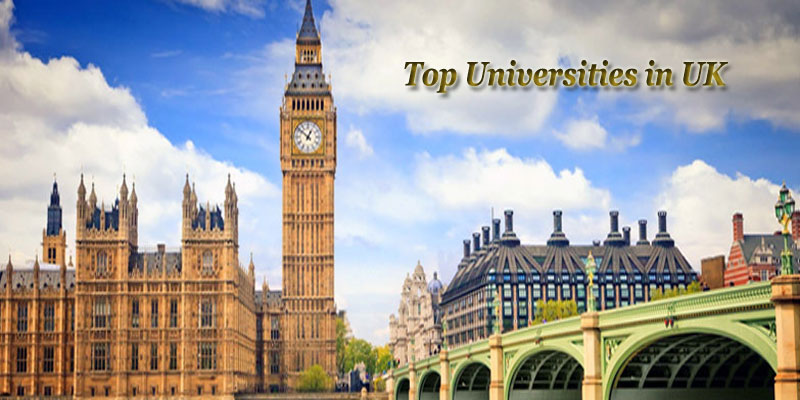 Best UK Universities to Study
Here are some of the universities that you can consider if you wish to attend university in UK.  we have provided this List of Top 10 UK is based on QS Top Universities Rankings. These University rankings help students to compare quality higher education institutions and to identify the best universities worldwide.
Tests required for Admission in UK Universities
If you are applying for any Undergraduate Course in UK, you need to qualify in some admission tests as well as you should have some standard qualifications. These Entrance tests may from University to University & Course to Course such as Classic Admission Tests (CATS) for admission into any course in University of Oxford and The National Admissions Test for Law (LNAT) for entry into Law. So check the university or college website to know the test requirements. The Universities conducts these admission tests to ensure that you have the right skills and knowledge to successfully complete the course.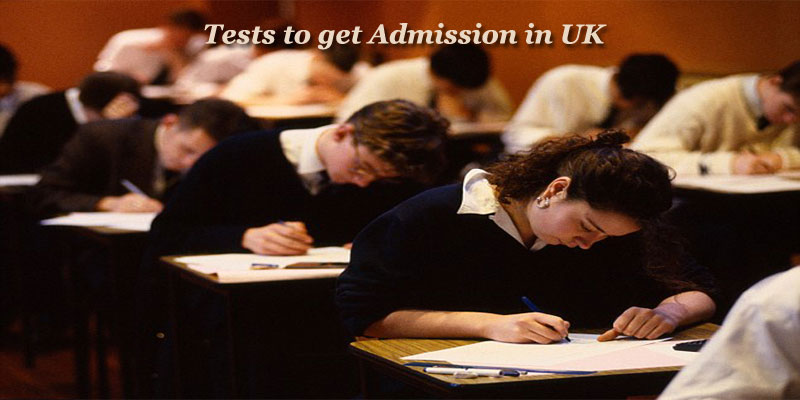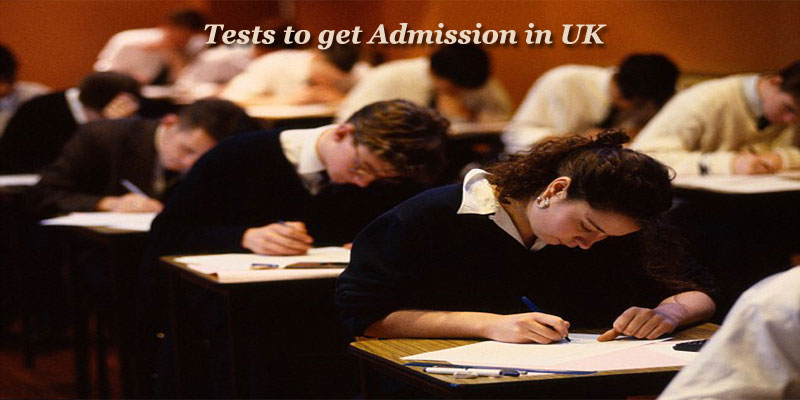 If you are applying for any postgraduate course in UK Universities usually you need to have achieved a relevant undergraduate qualification. In Some cases, you also need to have a work experience towards an entry course. And in some cases, the university or college may ask you to take English language Test if your first language is not English. In that cases, you should have an IELTS minimum score of 7.0 for Postgraduate and 6.5 for Undergraduate Studies. If you have taken TOEFL the score should be minimum of 90 (Internet Based Test) for Postgraduate and 80 (Internet Based Test) for Undergraduate Studies. To know the complete details about entry requirements of UK Universities visit the website of your chosen university.
How Much Does it Cost to Study in UK?
The Cost of Studies in UK mainly depends on Tuition Fee. The Tuition Fee of all Uk Universities is not same. So the Education Cost in UK will also not similar. It will vary depends on the selected university, Study Program, and Duration of the Course. You might pay £7,000 to £9,000 for Arts courses and £7,500 to £12,000 for Science courses.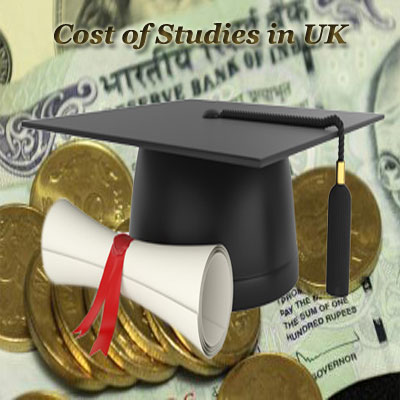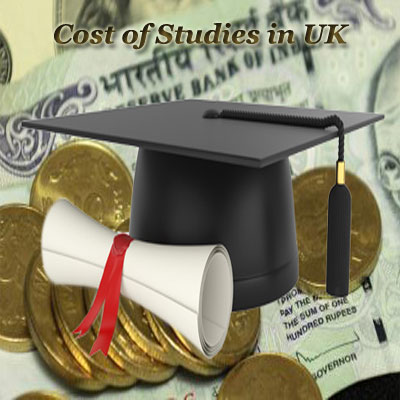 Along with the Tuition Cost, you may also need to consider your living costs for your stay while studying in UK. The living costs may vary depending on where you are studying. The estimated cost of living per year in UK is between £7,000 to £9,000. Along with the Tuition Fee and Accommodation cost you also encounter traveling and food expenses. So plan ahead and keep track of your spending. Many UK Shops and restaurants offer student discounts and great deals on travel passes to help make life more affordable. So estimate your cost of studies and find out which financial help you can get.
Benefits of Study in UK
There are plenty of reasons why students abroad prefer to study in UK. It is a home for Quality Higher Education Institutions in the World. By Joining in various courses in one of the Universities in England the International Students can get the below mentioned benefits.
You can study in world's Best Universities. UK Universities are consistently rank among the best universities in the world.
The UK Institutions offer great research facilities to its students. They produce 14% of the world's most frequently cited papers which is 5% of the world's Scientific Research.
You can have the freedom to be creative and to develop skills sets & confidence through the Teaching and study methodology in UK.
The UK Institutions offer flexibility to select and blend academic and vocational Courses of your choice.
You can develop the English language skills and can enhance the employment prospects.
The Qualifications obtained from England Universities are internationally valued and recognized.
You will get an opportunity to be taught by the world's leading academics and experts by studying in UK Universities.
How to Apply to Study at a University in UK?
All Admissions into UK Universities is made through UCAS (The Universities and Colleges Admissions Service) only. So get the Application form from the UCAS Website before the deadline to study at any university in UK. There are 5 important steps you need consider while applying to study in UK.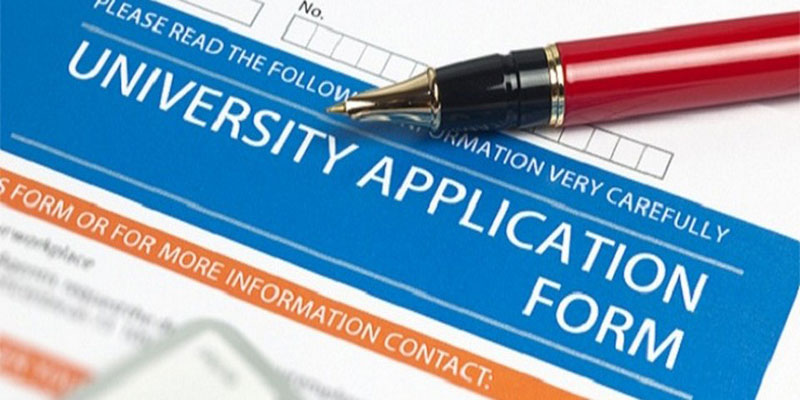 Registration: To apply for any university in UK the first step you need to do is Registration with UCAS. Enter your all details correctly while registering in UCAS. It is a simple step, but you need to be careful while filling your details.
Find a Course: From various courses offered by the UK Universities Choose the best course that suited for your interests. Each Course has its unique UCAS Code. So after choosing your course note down the UCAS code and fill it in the application form.
Find a University: Once you have found the right course you need to decide on the University. As there are numerous universities offering variable courses find the right university for your chosen course. The Universities have also unique UCAS Codes. Make note of the UCAS Codes of selected universities.
Fill the Application Form: As I have already mentioned, get the application form from the UCAS Website and fill the application with the Course and university Details. One Application can be used to apply for 5 different choices. You can apply to 5 different courses at the same university or 5 different universities for the same course.
Send the Application & wait for offer letter: Once you have completed the application form send the application form to UCAS. After analyzing your details and qualifications UCAS will send you the offer letter.
If you don't want to go through this long process, just visit our PVK Education Consultants. Our Advisors will apply for the University on your behalf by analyzing your Academic Profile and Interests.