Sweden is a Country with plenty of opportunities to the international students who wish to pursue a Degree or a research program at a World class university. The Swedish Educational Institutions helps the students to build skills in their chosen field by strongly focused on their interests. The Swedish Universities also offers a wide range of courses and study programs to the students who want to study in Sweden. The Higher Education Institutions in Sweden are highly ranked and offer plenty of opportunities for study and research. The Sweden also provides an exciting and Multicultural environment to the international students. Now there are around 30,000 foreign students are pursuing higher education in Sweden. Along with the education, it also provides an exciting opportunity for work and leisure.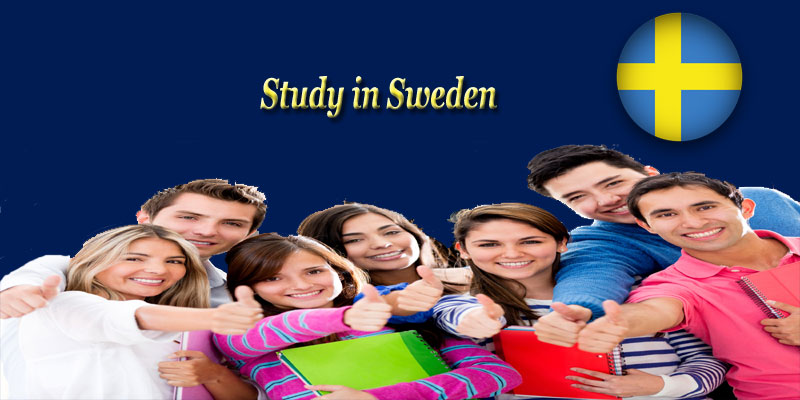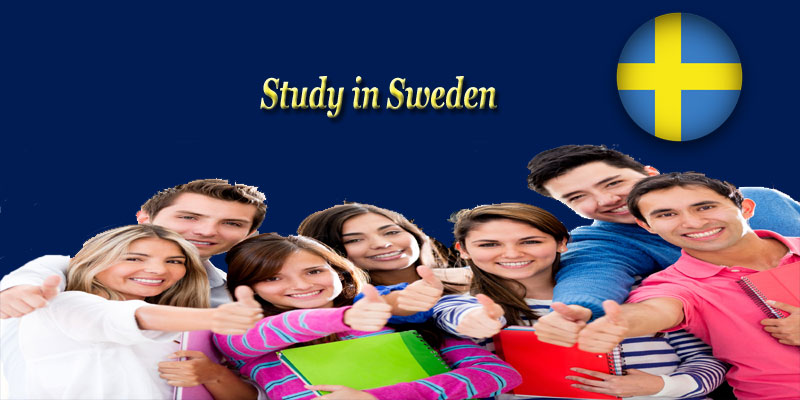 Why Study in Sweden?
The reason why most of the international students attracted towards Sweden and show interest to Study in Sweden is the way the courses structured in Swedish Higher Education. In Swedish Universities students only study at a time for a shorter period (several weeks) instead of studying several modules at once throughout an entire semester. For this reason, the Swedish universities consist of a series of these short segments for each semester.
And the Unique feature of the Sweden is that unlike other European study destinations Sweden universities are strongly focused on their students instead of more emphasis on research output. All the Courses and programs offered by the Higher Educational Institutions in Sweden encourage group work, innovation, and critical thinking. The Higher Education Institutions in Sweden have also adopted the Bologna Process like Italy and other European Countries. By Studying in any university that has adopted Bologna process you'll graduate with fully-recognized European Degree.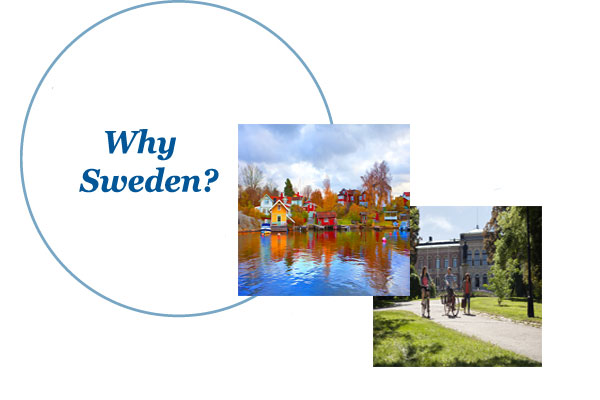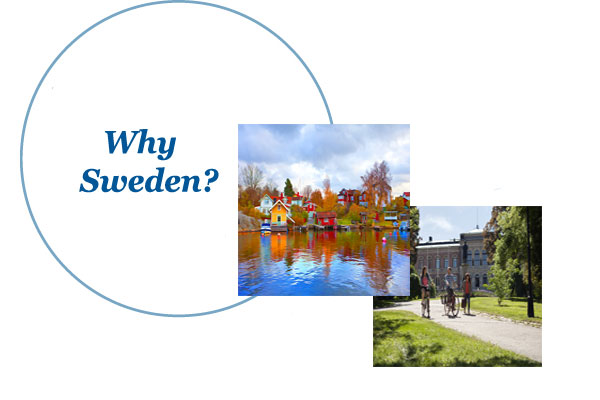 Generally, the Sweden consists of two types of Higher Education Institutions namely Universities and University Colleges. Where the difference between the Universities and University Colleges is that the Universities have the unrestricted right to award Licentiate and Ph.D. degrees, while university colleges don't, and most of them don't award PhDs. All these Educational Institutions in Sweden offer several types degrees you can study for such as Bachelor's degree, Masters Degree, and Licenciatexamen, Doktorsexamen (Ph.D.) for the advanced studies or research. Because of all these reasons So many students from Abroad shows interest to Study in Sweden.
More About Sweden
Sweden is a North European country that consists of thousands of coastal islands and inland lakes, along with vast boreal forests and glaciated mountains. It is the third largest country in the European Union. But the Sweden has a varied climate with cold winters and mild summers because the northern part of the country lies above the Arctic Circle. So with a lakes and mountains covered with ice, it looks more attractive and this is the reason why so many tourists from abroad show interest to travel around Sweden. And coming to the Swedish people they are warm welcoming and friendly people.
The Sweden is especially known for its Nordic Social Welfare system. Through this system, it provides universal health care and tertiary education for its citizens. And coming to its GDP it has the world's eighth-highest per capita income. It also ranks high in numerous metrics of national performance including Quality of life, Health, Education, economic competitiveness, equality, protection of civil liberties, prosperity, and Human development. So it is a good country for the people who wish to study, work, and live in a stable and prosperous Northern European Country.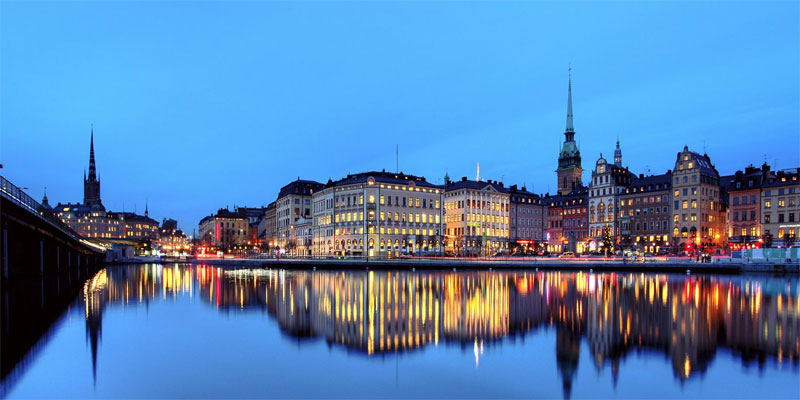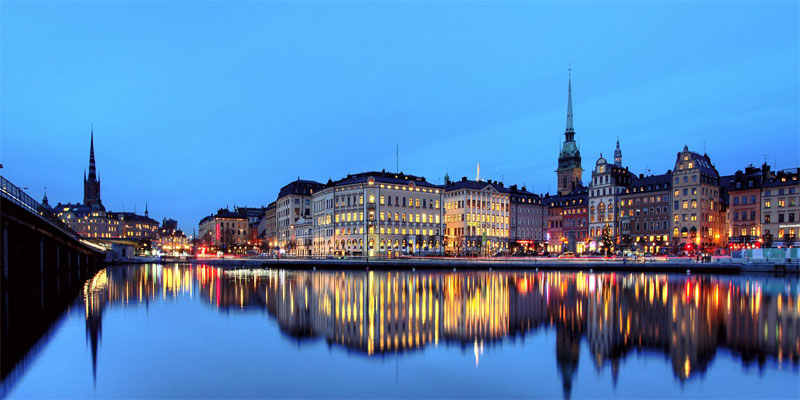 As we already know the Sweden is known for its nature beauties, there are several tourist attractions that you might visit while you Study in Sweden. Some of the Top Tourist Attractions in Sweden include
Stockholm.
Gotland.
Gothenburg.
Swedish Lapland.
Uppsala.
Stockholm archipelago.
Ystad.
Malmo.
Marstrand.
Kosterhavet National Park.
Education System in Sweden
Generally, there are two types of higher education institutions namely Public Universities and University colleges are present in Sweden to offer tertiary education. These Institutions offer general academic degrees, a number of professional and vocational degrees in fields such as Engineering, Law, and Medicine. After completion of gymnasieskola in Nordic Countries or equivalent degree in the Home Country, the students are eligible to apply to a university in order to receive a tertiary education. the difference between the Universities and University Colleges is that the Universities have the unrestricted right to award Licentiate and Ph.D. degrees, while university colleges don't, and most of them don't award PhDs.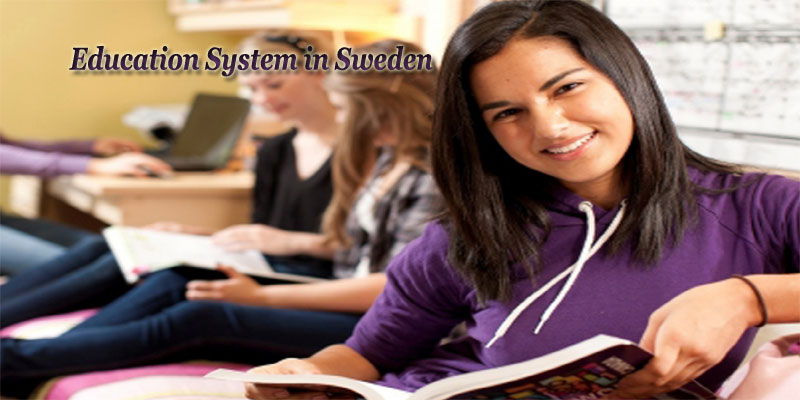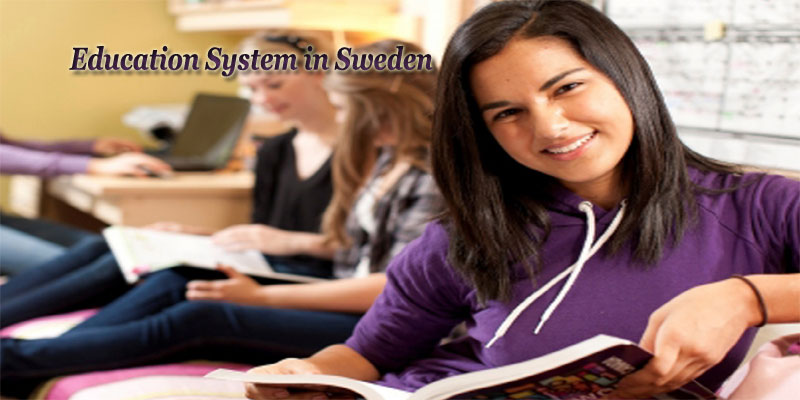 The Higher Education System in Sweden came into existence on 01st July 2007. After its effect, the Higher Education in Sweden is divided into three levels they are Basic level (grundniva), advanced level (avancerad niva), and doctoral level (forskarniva). The new changes to the education system have removed several professional and vocational degrees and introduced other pre-existing degrees. To apply for any of these higher education programs in Sweden all applicants must demonstrate a minimum proficiency in Swedish and English either by taking 2 years course of Swedish or English or by passing the Swedish B and English A tests. All these higher education institutions cooperate with the surrounding local communities to help students in education and placements. So the international Students who opt to study in Sweden can pursue higher education with freedom.
Lifestyle in Sweden
If you are planning to study in Sweden there are some things you need to know before moving to Sweden like Lifestyle. The Swedes lifestyle mostly dedicated to the seasons. They are nature loving, environmentally minded, Tradition-Celebrating, and Healthy living people. In winter season they work hard and enjoys winter sports, cultural outings at the weekend. When summer season arrives everyone love to live in the countryside as a sommarstalle, summer cottage, with family and friends to enjoy fishing, boating, berry picking, and celebrating the sun. Along with these, the Swedish people love to take coffee breaks normally that consists of tea, cookies or sweet buns, but can also include soft drinks, fruit, and sandwiches.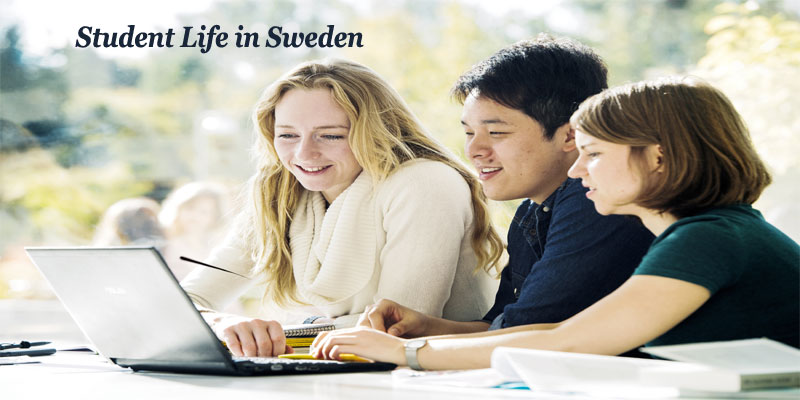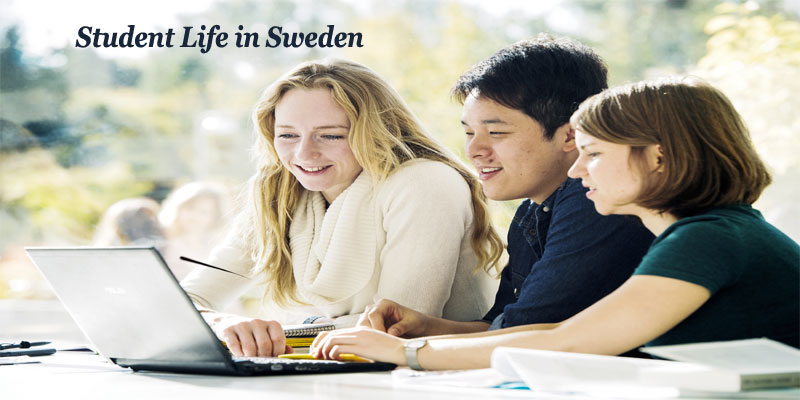 And do you Know? the Swedes are the happiest people in the World. According to the latest ranking of citizen well-being on the OECD's Better Life Index Sweden has topped the happiest Countries list. So Students in Sweden can also enjoy this Swedish culture and can live happily. However, the Student life at Swedish universities is varied with the universities and cities. Irrespective of your chosen university whether you've chosen to study in an urban center or a traditional university town you'll have a host of activities at your disposal. And all the Swedish Universities have Student unions and organizes social events for students. You can also involve in your local community and in the outdoor sporting event while studying in Sweden. So you can also enjoy your Social life at Sweden.
Top Universities in Sweden
As the Sweden is a nation with an economy driven by science and technology, It offers a good selection of Higher Educational Institutions. The Higher Educational Institutions in Sweden are divided into two categories such as Universities and University Colleges. Where the difference between them is that the Universities have the right to award Licentiate and Ph.D. degrees, while university colleges don't. Among all the Universities it has eight universities in the QS World University Rankings 2016-2017 and all of these universities are in the Top 300 world's Best Universities list.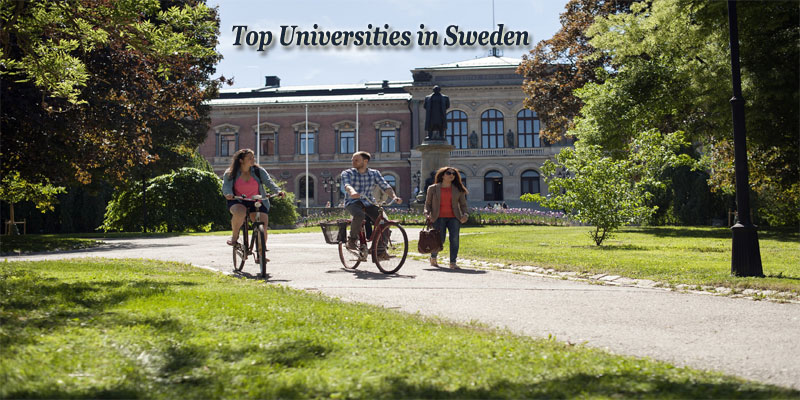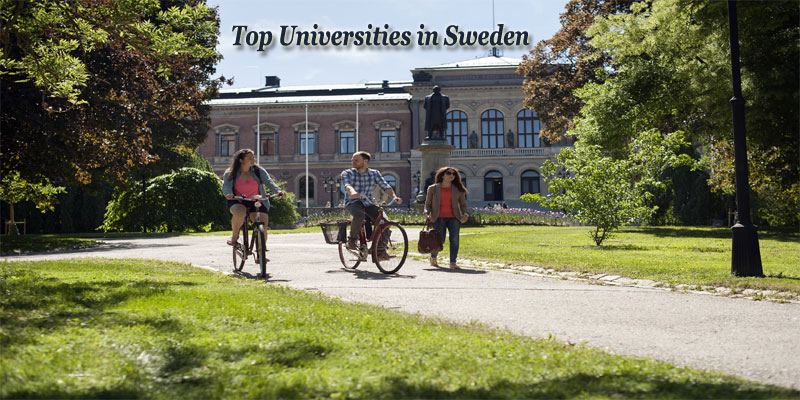 List of Best Universities in Sweden
Here we have provided the List of Top Ranked Universities in Sweden based on world university rankings. These University rankings help students to compare quality higher education institutions and to identify the best universities in Sweden.
Test Requirements for Swedish Universities
To get admission in any higher education program in Sweden you don't need to take any Entrance Tests like GRE/GMAT. But before being accepted by the Swedish Universities applicants must demonstrate a minimum proficiency in Swedish and English by taking either 2 years of Swedish and English Course or by passing Swedish B and English A Language Tests. The Universities conducts these admission tests to ensure that you have the right skills and knowledge to successfully complete the course.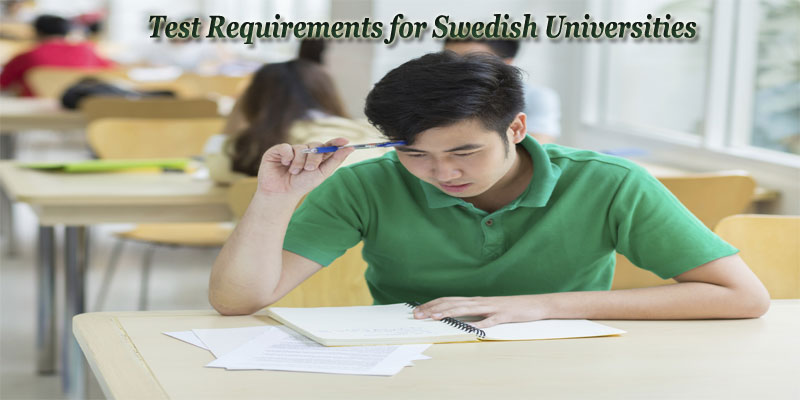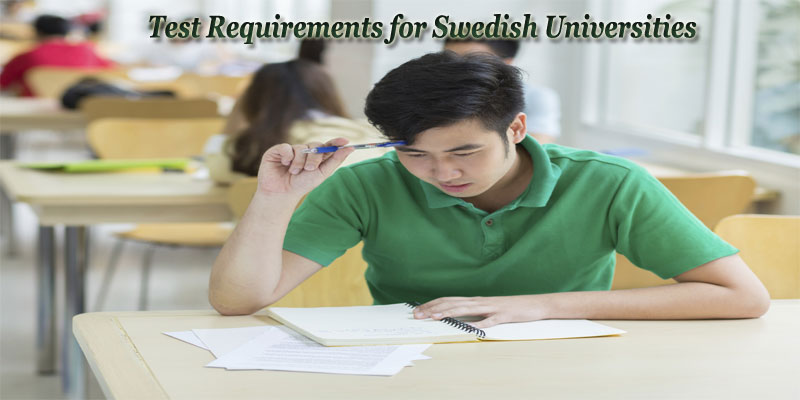 The Test in Swedish for Universities (TISUS) is an International exam to demonstrate proficiency in Swedish. So the International Students can take TISUS Test to prove their efficiency in understanding the Swedish Language. And the Students opt for the English Language course and those whose native language is not English can demonstrate their proficiency in English by obtaining a minimum TOEFL score of 173 Points or a Minimum Grade B on the Cambridge First Certificate in English exam. Where the Exchange Students may have different language requirements.
How much Does it Cost to Study in Sweden?
When it comes to Higher Education, Sweden is among Most affordable country compared to all other European Countries. The Tuition Fee of Swedish Universities is very less and it is levied on only Non-EU Students. Where the Education in Sweden is free for Swedish and European Citizens. However, this Tuition fee for Non-EU Students has been recently introduced by the Sweden. And This Tuition Cost is decided by the University only. So the Tuition fee is varied from university to University based on the selected course. Usually, the Tuition Fee range between 70,000 to 1,70,000 Krones per Academic year (Around 7,000-17,000 Euros).
Though the Tuition Cost is less, the living cost can be expensive in Sweden. You may need to spend around SEK 2000 on Food and SEK 3000 on Accommodation per Month. So together with all other costs like Travel, Internet, Clothing, etc you are expected to spend around SEK 7000 per month. However, this costs will also vary depends on your lifestyle. The living costs depend on the place you chose to live (like a small town or city like Stockholm), type of accommodation (like shared room or a single flat), whether you are using a private vehicle or public transportation, etc.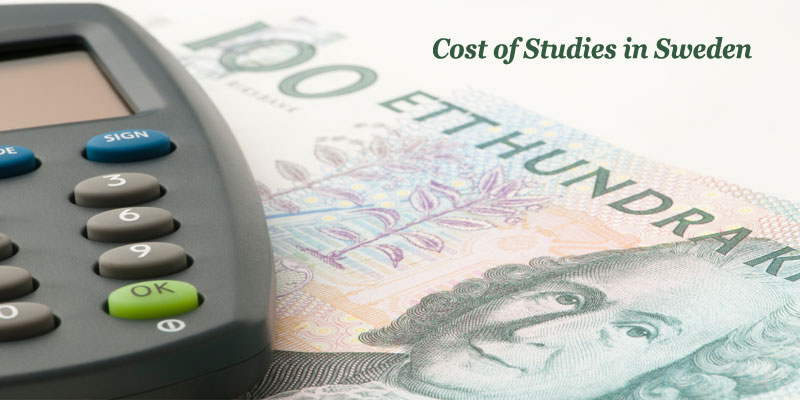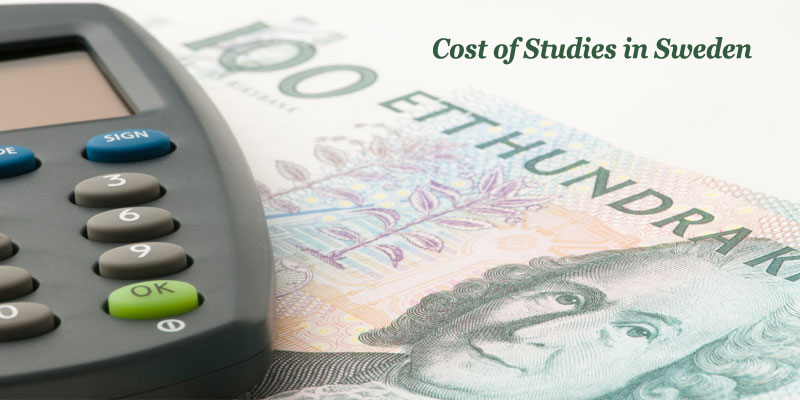 To help with the studies there are also many scholarships available to the International Students. These Scholarships are offered by the Individual Universities or by the Swedish Institutes. The Students who have enrolled in English Language Programs, mainly for Graduate Level Studies and research are only eligible to get these Scholarships. The Swedish Government also set up two scholarship programs specially designed for Non-EU International Students. And the Non-European Students can also get numerous scholarships offered by other organizations.
So before going to study in Sweden calculates your expenses and apply for financial assistance programs like Scholarships, Grants offered by the Swedish Universities.
Benefits of Studying in Sweden
There are plenty of reasons why students abroad prefer to study in Sweden. It is a home for Quality Higher Education Institutions in the World. By Joining in various courses in one of the Universities in Sweden the International Students can get the below mentioned benefits.
By studying in Swedish Universities you will learn to think creatively. Means the Students doesn't teach how to do a job they teach you how to think.
You will learn the skills for Global Career which is an important thing you'll need for success in your career.
Sweden is known for its equality and diversity. It consistently places among the world's top countries in gender equality. So by Studying in Sweden, you will experience Society marked by equality and diversity.
By studying in Sweden you can Study in the land of innovation. The Sweden is a birthplace for many successful corporations and even the site for many inventions.
You can learn classes from some leading professors and researchers who are the best in their field by studying in Sweden.
From the Innovative Sweden, Education System you will Gain expertise for the rest of your life.
The Application Process for Sweden is also easy.
Can communicate with people from various cultures and can learn New Languages.
How to Apply for a University in Sweden?
To get the Admission in Swedish Universities and to study in Sweden Candidates should meet the admission standards of that particular University. The Application Process for Universities in Sweden is also same as other Countries. But there are some important steps that you need to go through while applying to the Universities in Sweden.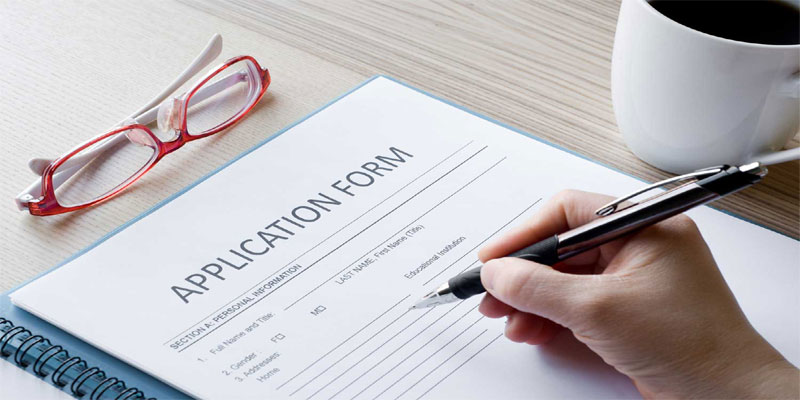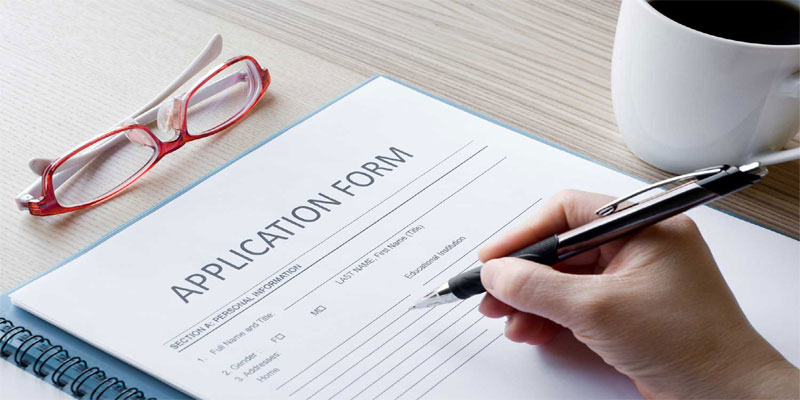 First, choose the University and preferred course.
Get the Application form from the prior Universities website.
Fill the Application and search for the more details like test requirements and more admission information for international students.
Register for the Required Test and take the Test.
Send the Filled application form along with the required Documents like

Academic requirements.
Evidence of funds to support your study (like Bank Balance).
English language requirements (IELTS, PTE, TOEFL Scores).
Overseas Student Health Cover.

After Verifying your Application Form and Documents the University will send you the Acceptance letter to your Mail.
Receive the Acceptance letter and pay your deposit by a certain deadline.
Join in the Respective University at a Mentioned Date.
If you don't want to go through this long process, just visit our PVK Education Consultants. Our Advisors will apply for the University on your behalf by analyzing your Academic Profile and Interests.