If you are looking for an exciting European Country with rich History, Arts, Modern Conveniences, and exciting Culture then Study in Spain. Spain is a Beautiful Country with excellent Studying Opportunities. Spanish Universities offers numerous opportunities to the international students who want to obtain a quality education with excellent research facilities. The Spain welcomes international students with extraordinary beauty and offers so many opportunities for relaxation, a rich culture, and excellent lifestyle opportunities. If you want to make your International Studies Unforgettable choose Spain as your Study Destination.

Why Study in Spain?
Every year there are so many students enrolled in the various courses offered by the Spanish Universities to Study in Spain. The important reason that attracts international students to study in Spain is that it has a long and rich tradition of higher education. The Higher Education Institutions in Spain are well-respected and highly ranked on the QS World University Rankings. In overall Spain has 76 Universities to offer Higher Education and among all these Universities 14 are in the top 500 best ranked in the world.
From Undergraduate to Masters at all levels of Higher Education, the Spanish Universities offers a wide range of courses and programs to the foreign students. Particularly Health-related Programs are famous in Spain. And another important reason for selecting Spain as Study Destination by international students is that it has fewer restrictions on entry to the Medical Profession among all the European Countries. There are also some other fields and Programs from sciences to humanities and arts that attract students from Abroad in Spanish Universities.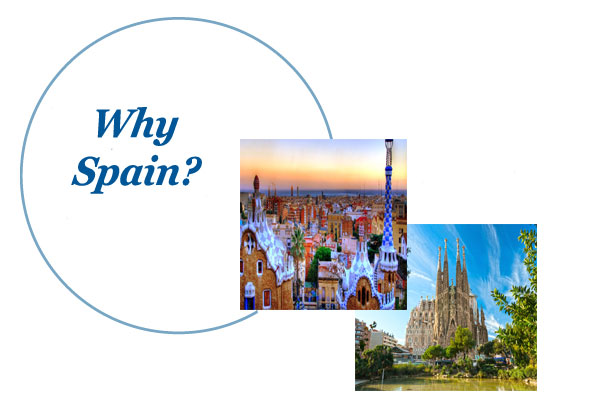 The major advantage of studying in Spain is that you can communicate and can clarify your doubts from the experienced faculty in European Universities because the Spanish Universities work hard to maintain relationships and collaboration with other universities in Europe and around the world. Though the Majority of the Courses taught in Spanish, there are also some other courses at both undergraduate and postgraduate level that are taught in English. Now the number of English Language Courses are also growing in Spain. These all are the reasons attracting students from abroad to Study in Spain.
More About Spain
Spain is a one of the Beautiful Country Located in Western Europe. It includes 17 Autonomous regions with diverse geography and cultures. Spain is one of the biggest Country in Europe and Fourth Most Popular Destination in the world. The Capital City of Spain, Madrid is a Home to the Royal Palace and Prado museum, housing works by European masters. So, Spain is the Best Study Destination for the Students who want to experience a great culture, exciting lifestyles as well as an excellent academic experience.
The Spain is well known for its Tourism. It offers an exciting cultural experience for all tourists, residents, and students. For the people living in Spain, it offers a professional, cosmopolitan life with more vibrant and charming regional cultures. There are also numerous opportunities for relaxation and fun in Spain.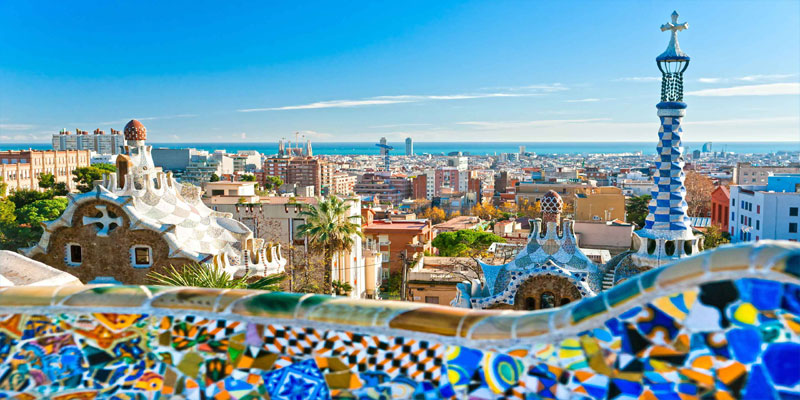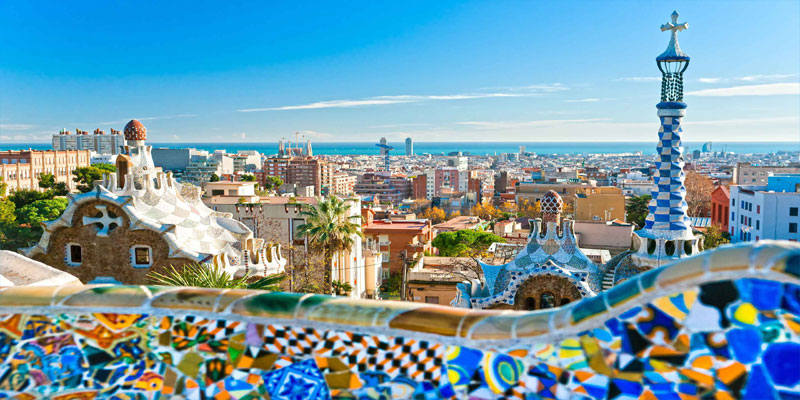 Spain not only known for its Tourism and culture it also offers countless opportunities for international students who wish to study in Spain. It has best-ranked universities in the world that offer the wide range of undergraduate and postgraduate courses. And the Spanish Institutions welcomes all International Students who wish to study higher education in Spain. There are so many tourist places in Spain that you might visit during your leisure time in Spain. Some of the Top Tourist Attractions in Spain are
Alhambra.

Mezquita of Cordoba.

El Escorial.

Sagrada Familia.

Ibiza.

Cuenca.

Aqueduct of Segovia.

La Concha.

Running of the Bulls.

Palacio Real.
Education System in Spain
The Higher Education System in Spain is divided into Three Cycles that offer Bachelor's, Master's, and Doctorate Degrees. All these Education Programs in Spain are regulated by the Ley Organica de Educación (LOE, Organic Law of Education). There are so many Higher Education Institutions are present in Spain to offer these Study Programs. And the higher education institutions in Spain are classified into University and Non-university provision. Where these Universities offer various Bachelor's, Master's and Doctoral Programs and Non-Universities offer Vocational, Compulsory Secondary Education (ESO) provision and Bachillerato programs, etc.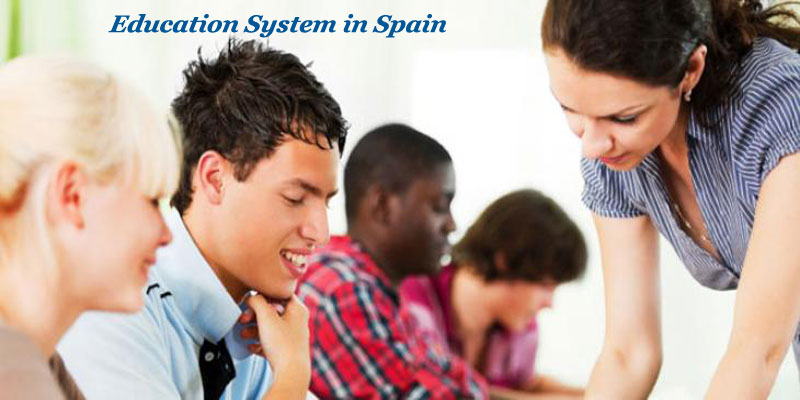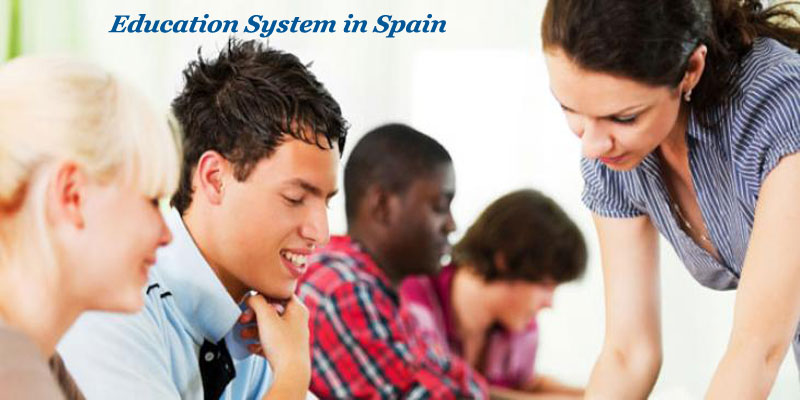 There are nearly 76 Public and Private Universities are present in Spain to offer Higher Education to the international students. Among them, most of the Public Universities are supported by state funding. The Public Universities in Spain are integrated by University Schools, Departments, Faculties, University Institutes for Research, Doctoral Colleges and by other necessary schools or structures for the development of their functions. And these Public Universities in Spain also have public and private associated centers offering official study programs. Both Public and Private Universities together with University Centers in Spain are registered in the Register of Universities, Centres, and Qualifications (RUCT). To Study in any Universities either Public or Private University Students should complete their Bachelor's or undergraduate studies in their home country depends on the course they are applying.
What Student Life is really like at a Spanish University
While you are planning to Study in Spain you probably have so many doubts regarding your life in Spain. But, Don't Worry the living in Spain like a Student is really exciting and quite enjoyable. The Spain offers a fun environment during day and night. All throughout the country, you will find the calm and peaceful environment, beautiful lands filled with nature and inspiration. And all the Colleges in Spain offer an array of student activities to participate and enjoy student life.
However while studying in Spain your Daily Schedule will vary depends on the college and course you have opted for. The Spanish Universities offer both Part-time and full-time courses to the international students. So depends on your course you can attend the class for one to two hours per day or as many as 6 to 7 hours. As you need to attend only some hours for classes you can have plenty of time to roam around Spain and enjoy while studying in Spain.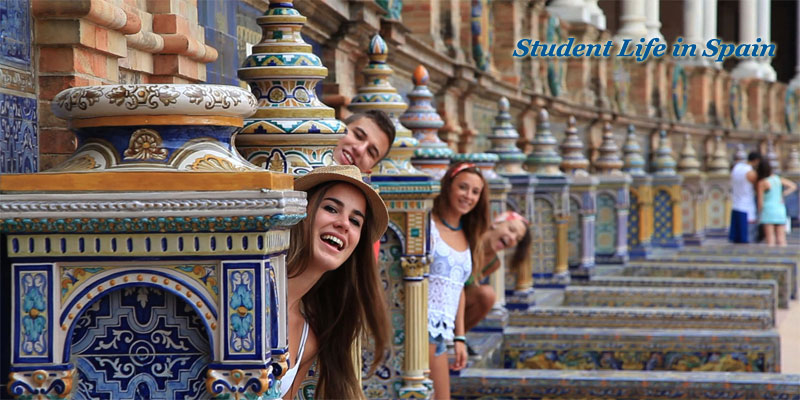 And to study in Spain you don't need to worry about your tuition fee also, if you don't have enough funds to pay fee you can apply for the Scholarships offered by the Spanish Universities for both EU and Non-EU Students, Spanish Universities also offer Student loans but generally international students are not eligible to get these loans. But by choosing in Study at Spanish universities you can receive a top notch learning opportunity from highly qualified instructors who really care about their students learning and excelling in all areas of their lives. So you can learn education with more freedom and enjoyment at Spain. But to Study in Spain having basic knowledge in Spanish is compulsory.
Top Universities in Spain
The Spain has 78 Universities to offer Higher Education to the EU Non-EU Students. And among these universities, two third are state funded universities. Along with these Public Universities (State Funded) there are some other Private Universities in Spain. All these Universities in Spain offers a wide range of courses and study programs to the students. And all of these institutions are well-respected and highly ranked in the QS World University rankings.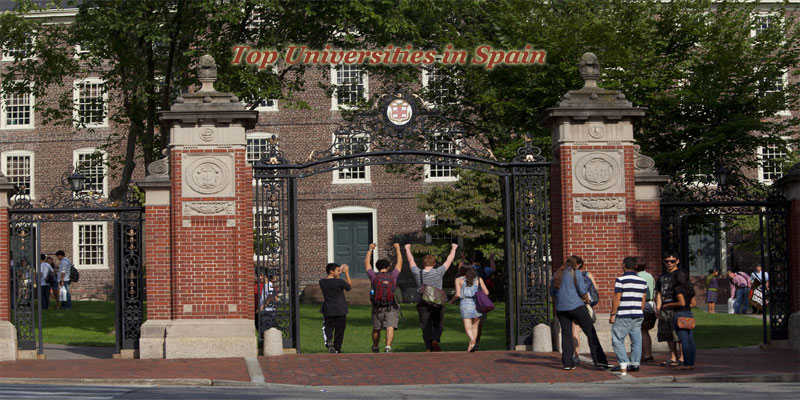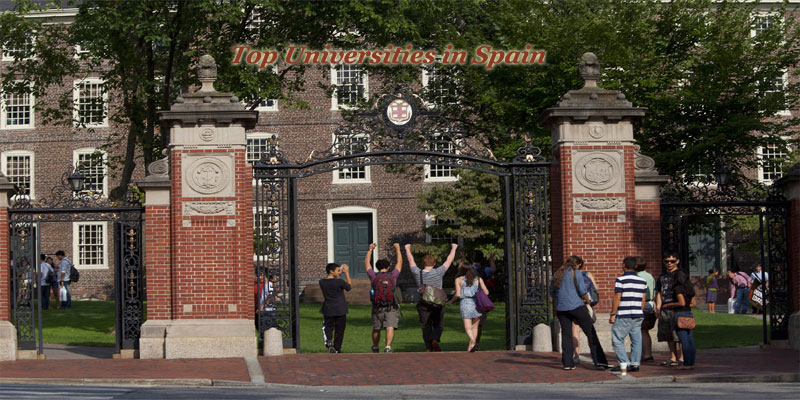 Among all the Spanish universities 51 are funded by the State and 21 are private universities and affiliated to the Catholic Church. Out of all the Universities that are offering higher education in Spain, 14 universities are in the Top 500 Best ranked universities in the world. And a total of 21 Universities is featured in the QS World University Rankings 2016-2017.
List of Best Universities in Spain
Here we have provided the List of Top Ranked Universities in Spain based on world university rankings. These University rankings help students to compare quality higher education institutions and to identify the best universities in Spain.
Tests required to get Admission in Spanish Universities
To get admission in any higher education program in Spain you don't need to take any Entrance Tests like GRE/GMAT. If you have successfully completed your upper secondary studies in one of the signatory countries of the Lisbon Convention or if you have a valid school leaving certificate and qualified for higher education studies in your home country You can apply for the Higher Education Studies in Spain. But before being accepted by the Spanish Universities applicants must demonstrate a minimum proficiency in Spanish and English by taking Spanish and English Language Tests. The Universities conducts these admission tests to ensure that you have the right skills and knowledge to successfully complete the course.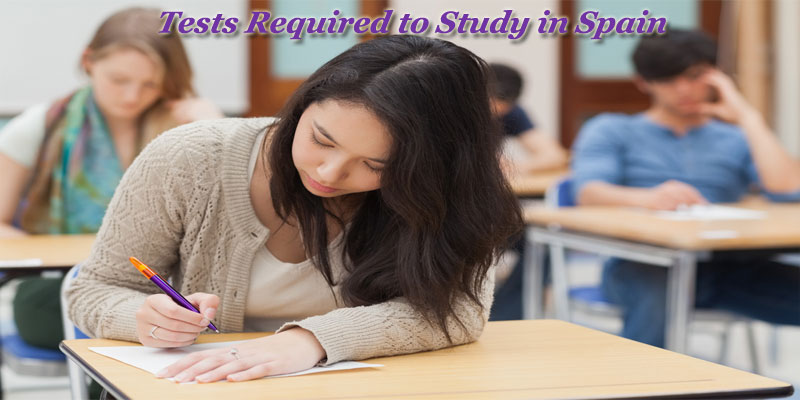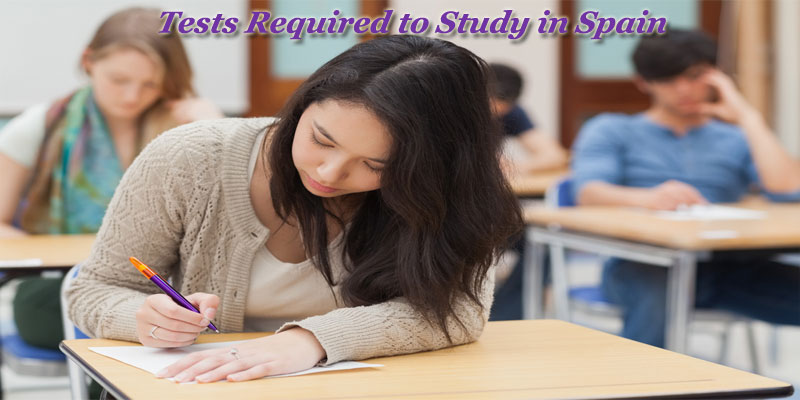 The Students opt for the English Language course and those whose native language is not English can demonstrate their proficiency in English by obtaining B1/B2 level English Language Certificate. Please check the website of your chosen university before going to apply to know the test requirements.
And for some courses, you must prove your efficiency in Spanish too. According to the Spanish regulations, students don't need to have any specific certificates to prove their knowledge of Spanish, but they need to prove their level of command on Spanish by presenting the Scores received at the DELE Test (Diploma de Español como Lengua Extranjera). The applied university will check your scores and will analyze your level of Spanish is sufficient to successfully complete your studies in Spain.
Cost of Studies in Spain
As the Tuition Fee of Spanish Universities is regulated by the Government at the regional level the cost of Studies at Spain is quite affordable. Frankly Speaking the Tuition Fee in Spain is very less compared to the UK and North America. Generally the Tuition Fee of Public Universities in Spain ranging from £400 to £1,000 per year. But the Private Universities may have much higher Tuition Fees. In Spain, the Tuition Fee is calculated based on a per-credit basis and it will vary depends on the chosen university and course. For Masters and Doctoral Programs the students are expected to pay between $22 and $45 per credit unit. Usually, a Master's degree program has 60 or 120 credit in total, while Ph.D. programs have 180 credits or more.
And when it comes to living the Spain is not as expensive as other European Countries. Generally, a Meal in an inexpensive restaurant can cost around £10 and a single bus fare will average around £1.20. While the living costs may vary depends on your lifestyle. It depends on the place where you are staying and traveling medium like the bus or a private vehicle, etc. So it is better to pay close attention on the budget to reduce expenses.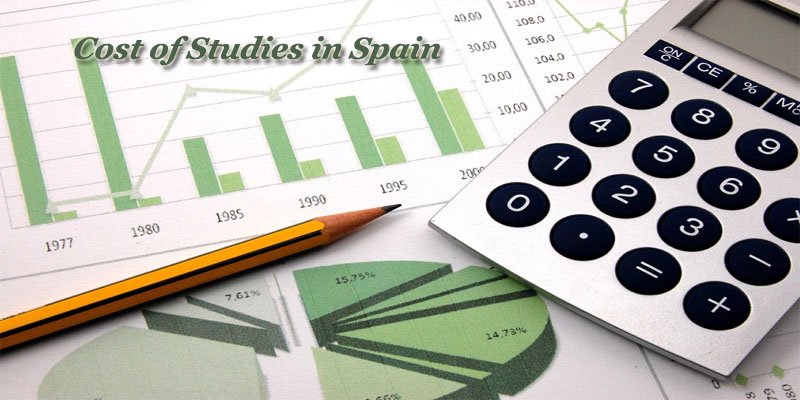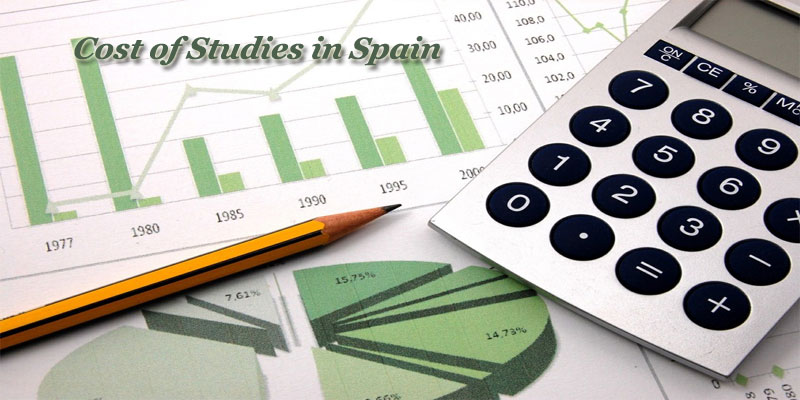 So to help with the Tuition cost and to reduce the burden on the students the Spanish Universities offering scholarships to the students who wish to study in Spain. Both EU and Non-EU are eligible to get these Scholarships. However, these opportunities are difficult to get international students should need to be covered financially before starting their studies in Spain. Some Student loans are also offered by the Spanish Universities, but they are not available for international students.
But the Students are allowed to Part-time Jobs while studying. There is no need to take extra work permission to a part-time job in Spain. However, having a minimum Knowledge in Spanish is necessary to get a Part-time job. So it is better to learn Spanish at least basics before going to study in Spain.
Benefits of Studying in Spain
There are plenty of reasons why students abroad prefer to study in Spain. It has some of the Oldest Quality Higher Education Institutions and top Tourist attractions in the World. By Joining in various courses in one of the Universities in Spain the International Students can get the below mentioned benefits.
Can study in Century old & globally recognized universities with experienced faculties.

Less living Cost.

Schengen Visa available.

Erasmus, bologna & double degree program available.

No IELTS required.

Govt. universities with updated syllabus.

Can learn New Languages.

Scholarships are available to the international students.
Application Process to Study in Spain
In General, yearly the international students can apply for Two semesters namely fall semester in October and for the spring semester in February to study in Spain. To get the Admission in Spanish Universities Candidates should meet the admission standards of that particular University. The Application Process for Universities in Spain is also same as other European Countries. But there are some important steps that you need to go through while applying to the Universities in Spain.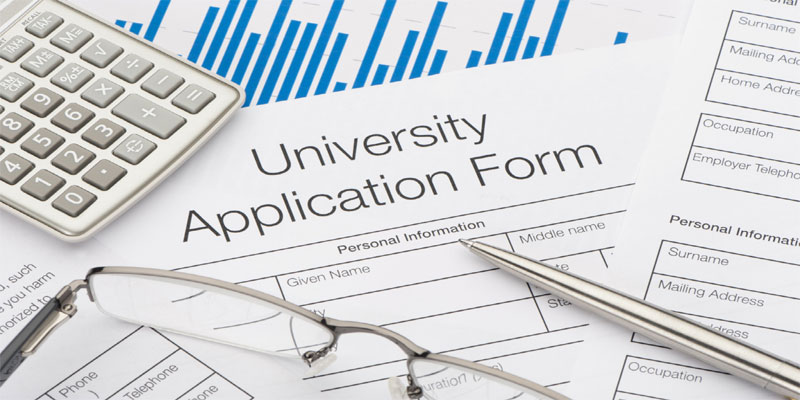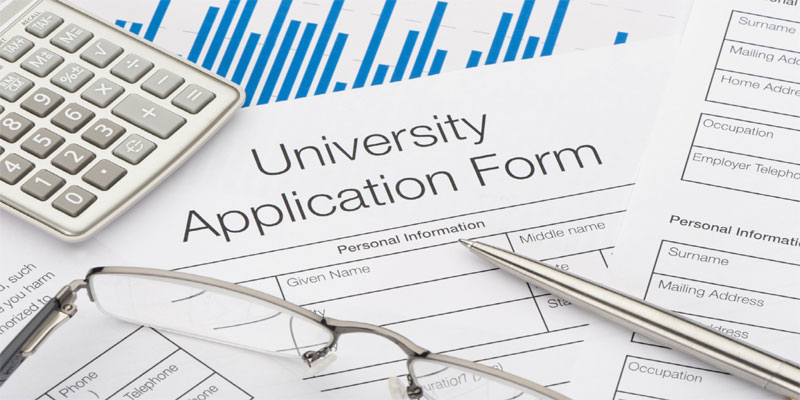 First, choose the University and preferred course.

Get the Application form from the prior University's website.

Fill the Application and search for the more details like test requirements and more admission information for international students.

Register for the Required Test and take the Test.

Send the Filled application form along with the required Documents like

Academic requirements.

Evidence of funds to support your study (like Bank Balance).

English language requirements (IELTS, PTE, TOEFL Scores).

Overseas Student Health Cover.

After Verifying your Application Form and Documents the University will send you the Acceptance letter to your Mail.

Receive the Acceptance letter and pay your deposit by a certain deadline.

Join in the Respective University at a Mentioned Date.
All higher Education Programs in Spain requires high quality of English or Spanish Language. Applicants who opt for English Language courses should prove their proficiency in the language by taking the language tests like TOEFL, IELTS, etc.
If you are an International Student and want to apply for Bachelor's degree in Spain it is necessary to have recognition to apply for Spanish Universities. The recognition can be obtained from the Spanish Embassy by submitting required documents like original certificates of your upper secondary studies, ID Proof, Passport Copy, etc. After verifying your details the embassy will provide you a Volante Accreditation which can be used to apply at the universities of your choice.
After getting Volante Acreditativo from Embassy you must apply for the Spanish University entrance exam. This exam is called the selectividad or the Pruebas de Acceso a la Universidad. This Entrance exam contains Text analysis, Questions about Spain's History or Philosophy and Foreign Language Test. In Text Analysis the questions will be asked from the Spanish language, and in Foreign Language Test there will be questions from your choice of language like French, English, German, Portuguese or Italian. And the Entrance Exam also contains forth part in which the questions are asked from your selected subject from Art, Fine Art, Dance & Music, and subjects related to Science and Technology. Several choices are available in all.