If you want to Study in European Country at Low Cost then chose to Study in Poland. Poland is an Eastern European Country that offers quality higher Education at a Low Cost. And this country has a thousand years of Cultural history and impressive Academic Tradition with its roots going back as far as Middle Ages. The Polish Universities always welcomes International Students with a lot of joy. And the Polish Cities also offer suitable conditions for international students for studying in Poland.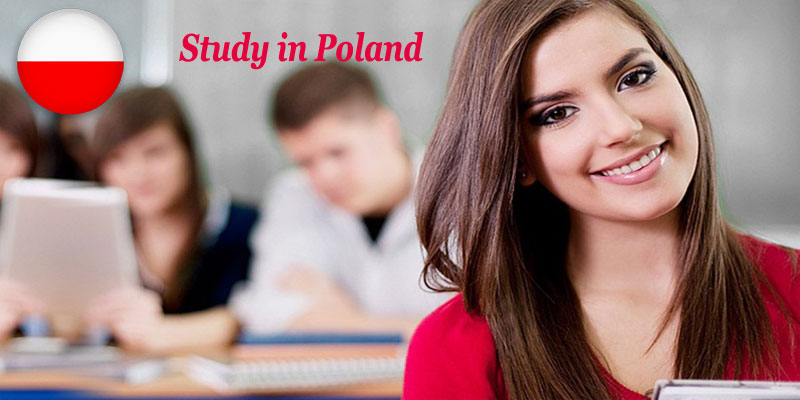 Why Study in Poland?
There are plenty of reasons why students show interest to study in Poland. One of the important reason is that Unlike Other European Countries, Poland has Public and Private Schools offering the Third level of Education in almost every big City. All these Higher Educational Institutions in Poland offers numerous courses to its Students. And the schools are also continuously expanding their course offerings to suit the market demand. So you can select your preferred course from the variety choice of courses. And the Degrees offered by the Polish Universities are recognized by the European Union and Worldwide. By Studying in Poland you will get a strong base education to get a good job in EU and beyond.
There are So many Surgeons and Scientists like Maria Siemionow (who lead the first full face transplant in the USA) have graduated from Poland Universities. From this only we can say that the polish universities are offering quality higher education in fact that, many polish scientists have built international careers. So Study in Poland and get Skills for the Global Career which is a very important thing you will need for success in your career.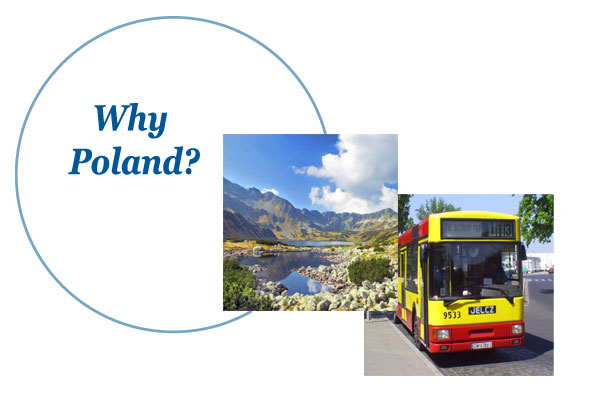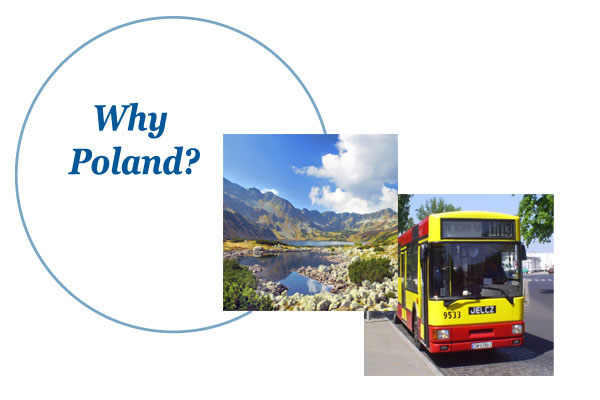 Before going to study in Poland, it is common to know the Poland Culture, Education System, The Cost of Studies, Application Process etc., For the Students who are planning to attend Masters at Polish Universities here, we have provided the Detailed Information about Education System of Poland. So check complete details of Education in Poland and plan your abroad career.
More About Poland
Poland is a Fantastic Eastern European Country located on the Baltic Sea. It is mainly known for its medieval architecture and Jewish heritage. Through its turbulent history, Poland people have managed to maintain their Identity till today. Poland is the largest and one of the most populous states in the Eastern European Countries. The Poland has achieved a "very high" ranking on the Human Development Index as well as gradually improving economic freedom since the beginning of the transition to a primarily market-based economy that took place in the early 1990s. And the Poland is a Democratic Country with an advanced high-income economy, a high quality of life, and a very high standard of living.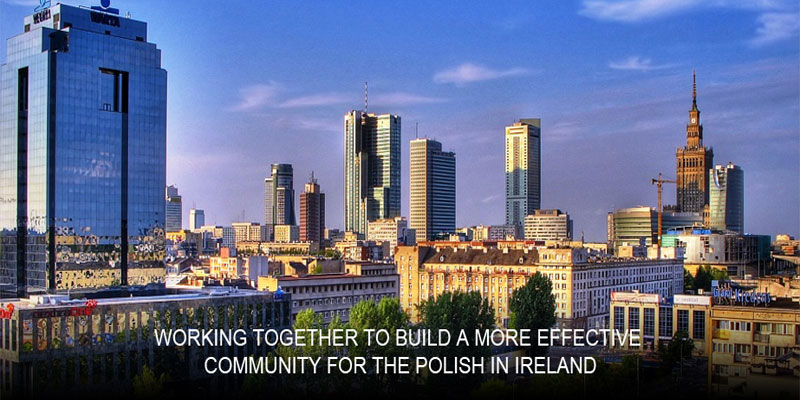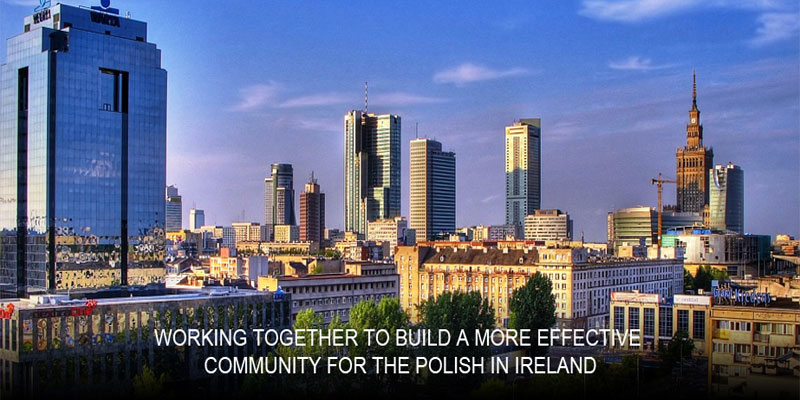 Along with its Cultural Heritage, the Poland also has one of the oldest universities in the World with impressive academic tradition. The Jagiellonian University in Kraków of Poland was founded in 14th Century and one of the oldest Universities in the World. Today the Polish Universities are offering education on a par with the European Standards. And the Universities in Poland also follows Bologna Process. So by Studying in Polish Universities you will get a completely recognized European Degree.
Not only the Tuition costs the living costs in Poland are also lower than anywhere else in Europe. Because of its cheaper student lifestyle every year there are so many students enrolled to study in Poland. Poland holds fourth place in Europe (after the United Kingdom, Germany, and France) in terms of the number of people enrolled in higher education.
The Polish Cities not only offer suitable conditions for studying but also have plenty of attractions to visit during your break. With the Beautiful places like Tatra National Park, Poznan, Poland has become one of the Beautiful Study Destination in the Europe. Along with these places, Poland has so many Tourist Places which you may wish to visit while Studying in Poland. The Top Tourist Attractions in France are
Krakow.

Warsaw.

Gdansk.

Poznan.

Tatra National Park.

Torun.

Bialowieza Forest.

Lublin.

Malbork.
Education System in Poland
The Polish Higher Education is well developed and offers impressive academic tradition. There are so many public and private universities are present in Poland to offer quality higher education to the international students. And all the Universities in Poland follows Bologna scheme and most of its tertiary level programs are made of two cycles such as a three-year bachelor's degree followed by a two-year master's degree. And some Master's Degrees last for 4 to 6 years also. Whereas the Doctoral Programs can be achieved in 3 years from Polish universities. Along with these Courses, the polish universities also offers Diploma and Vocational courses which will last for 2 to 3 years.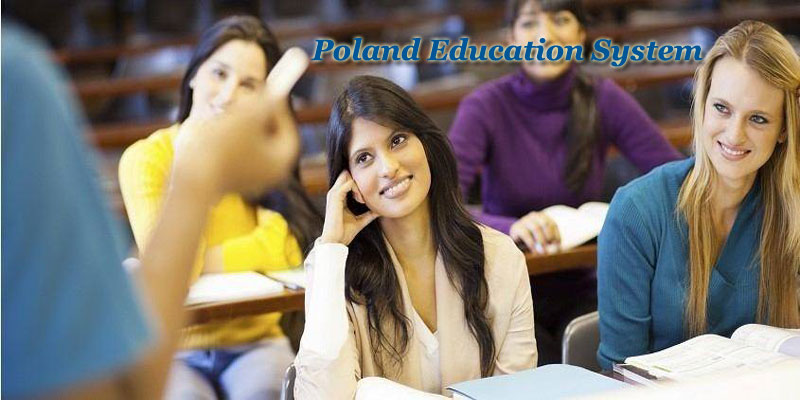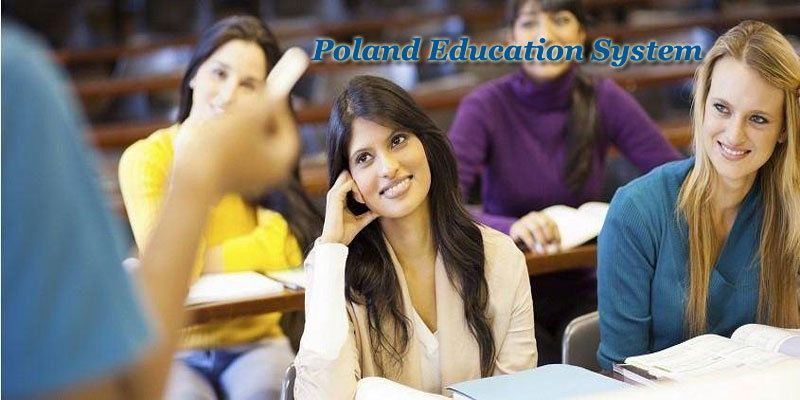 The Quality of Education offered by the Higher Education Institutions in Poland is regularly monitored and evaluated by the main Polish institutions in charge of quality assurance in higher education. The Polish Accreditation Committee, the General Council for Science and Higher Education and the Conference of Rectors of the Academic Schools in Poland are The Quality Assurance Committee members of Poland. There are nearly 5000 courses are available in Public and Private Universities in Poland and each of them is accredited by the higher education committee. So choose any of the course offered by the polish universities and study in a unique education system in the world.
Lifestyle in Poland
Poland is a Safe Country to Study Abroad. It is one of the countries that has lowest crime rates in Europe. While you are staying in Poland you can see the cultures where the East and West cross. And it is an interesting place to most of the explorers because of its geographical positioning. So if you would like to study with different adventurous activities like traveling Poland is a perfect place for you. And living cost in Poland is also cheap compared to the other European Countries. So there is a Cheaper Student Life in Poland.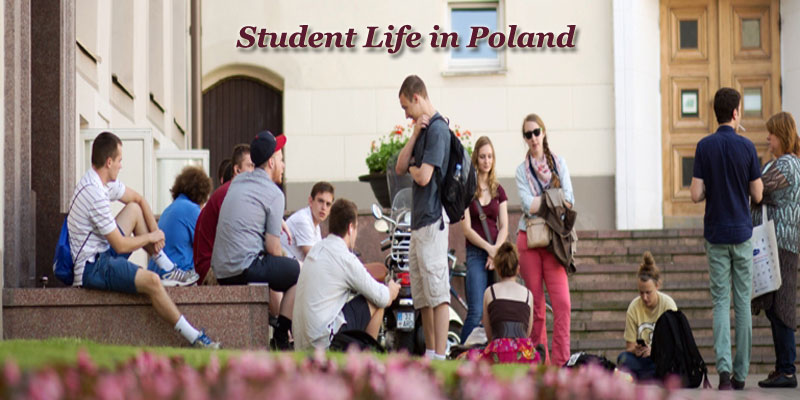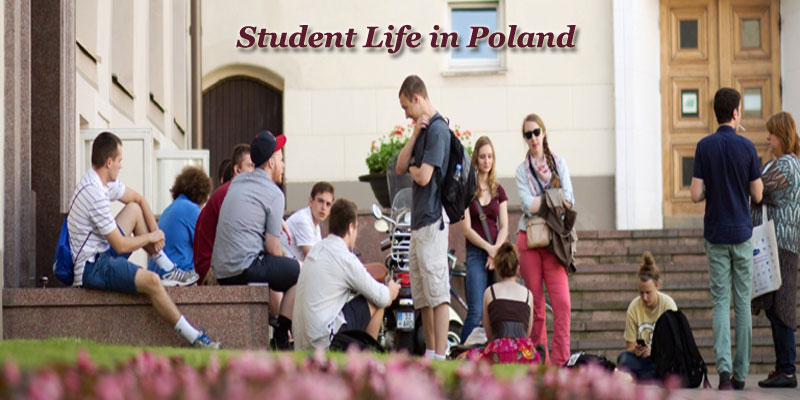 Finding a Part-time job in polish Cities is also very easy. There are so many part-time job opportunities available to the international students in Poland. So Students can do part-time jobs during leisure time to earn income which will helpful in their studies. The Wages of these part-time jobs also increase systematically. But the working hours in Poland depends on your country of origin.
There are so many sightseeing wonders like breathtaking wild primeval forests with unique flora and fauna are present in Europe that you can a take a trip during your studies in Poland. So by saving some amount while doing part-time jobs you can travel around Poland and can discover yourself with the Nature. And to help with the Tuition Costs of Students Polish Universities also offer Scholarships and Grants. So with all these facilities students can study in Poland without any worries.
Top Universities in Poland
There are more than 5000 Public and Private Universities are Present in Poland. Today almost all these universities are offering quality education to the international student. And Polish Universities always welcomes international students with their whole heart. The Country always prides itself for its alumni which include the first ever woman to win a Nobel Prize, Marie Curie, and the famous astronomer Nicolaus Copernicus.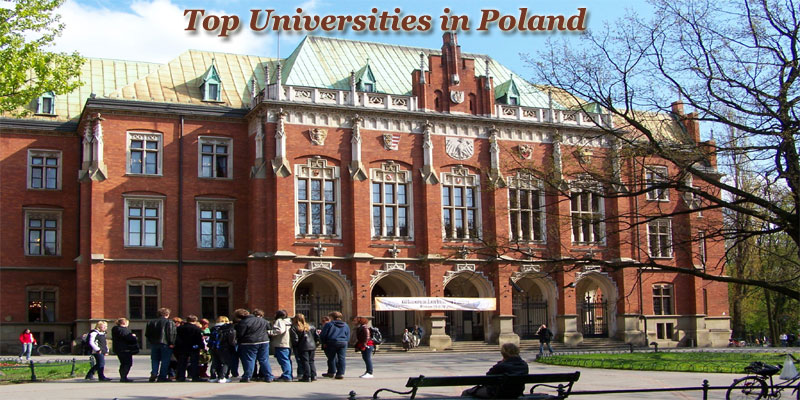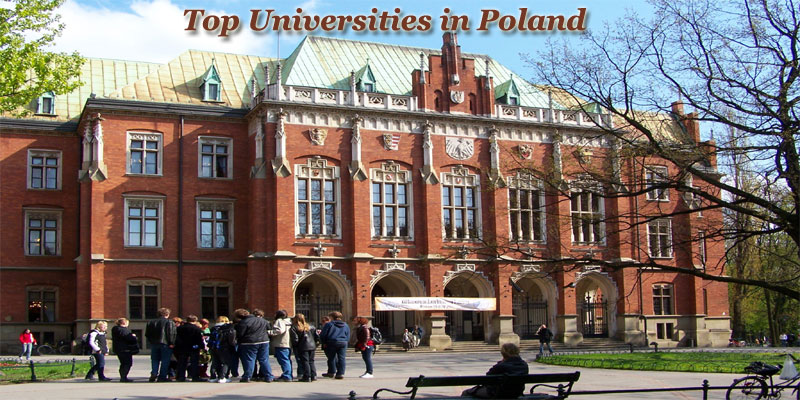 Among all the Universities in Poland, Six Universities are featured in the QS World University Ranking 2016-17 and 20 universities are placed in the Top 200 Universities list. And one of the oldest university in Europe Jagiellonian University in Kraków is situated in Poland only.
List of Best Universities in Poland for International Students
Here we have provided the List of Top Ranked Universities in Poland based on world university rankings. These University rankings help students to compare quality higher education institutions and to identify the best universities in Poland.
What Tests Do I Need to take to get Admission in Polish Universities?
To get admission in any higher education program in Poland you don't need to take any Entrance Tests like GRE/GMAT. You can apply for the Higher Education Studies in Denmark, If you have successfully completed your upper secondary studies in Poland or if you have a valid school leaving certificate and qualified for higher education studies in your home country. But before being accepted by the Polish Universities applicants must demonstrate a minimum proficiency in Polish and English by taking Polish and English Language Tests. The Universities conducts these admission tests to ensure that you have the right skills and knowledge to successfully complete the course.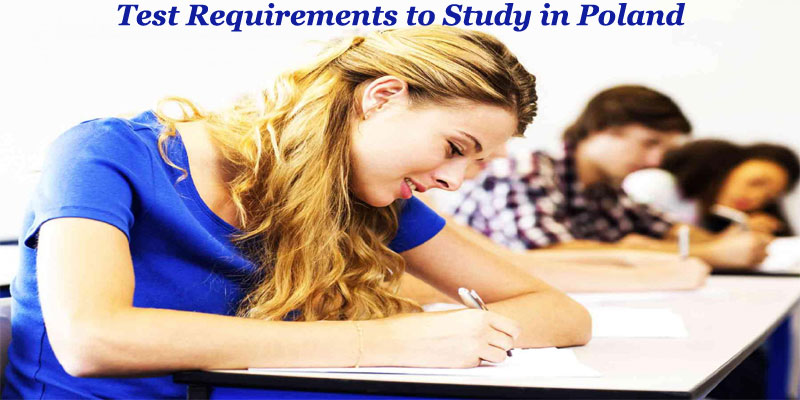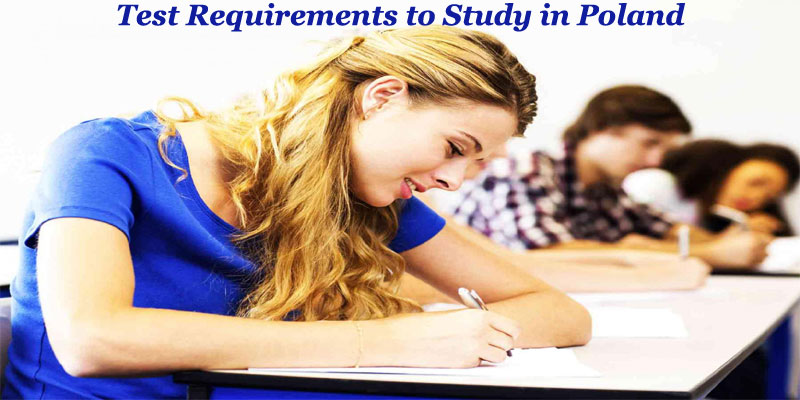 The Students opt for the English Language course and those whose native language is not English can demonstrate their proficiency in English by obtaining a minimum IELTS Score of 6.5 in overall and 6.0 Points in reading and writing. The Polish Universities also accept Cambridge Certificate of Proficiency Grade C, Cambridge Advanced Certificate GradeB and TEEP. So before going to study in Poland check your chosen university website for Entry Requirements.
Cost of Studies in Poland
Fee and Cost of living both are very less, the studying Cost in Poland is also very less. In around the Cost of Studies in Poland is cheaper compared to other European Countries. As the Tuition d an Amount of 200-250 USD is enough to cover accommodation charges, food and travel expenses in Poland. And the Tuition Fee of 1000 – 4000 USD per year is enough for Poland Universities. And you are also able to do Part-time jobs while studying in Poland. So you will be able to save some money for outings also.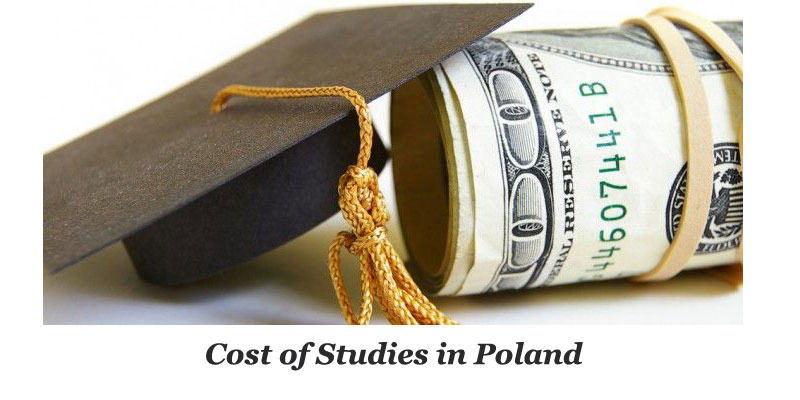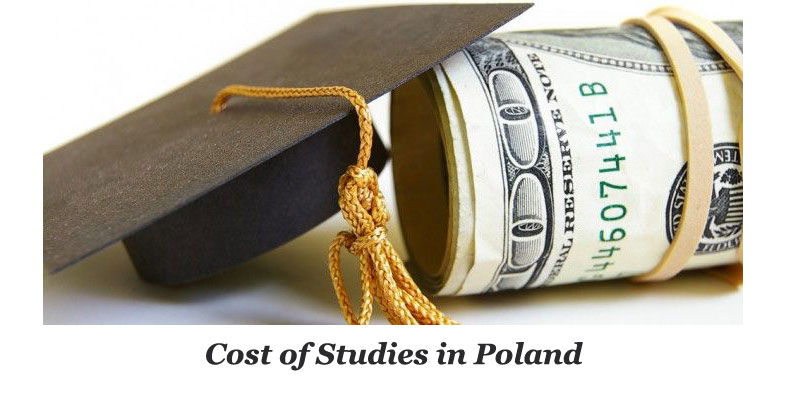 To reduce the burden on International Students the Polish Universities also offers Scholarships and Funds. So students can apply for any of these Financial Assistance Programs to get help in their studies. However, the Cost of Studies in Poland varies depends on your Accommodation, Living Expenses. So plan your expenses well and apply for the right financial aid before going to Study in Poland.
Benefits of Studying in Poland
There are plenty of reasons why students abroad prefer to study in Poland. It has some of the Oldest Quality Higher Education Institutions in the World. By Joining in various courses in one of the Universities in Poland the International Students can get the below mentioned benefits.
Low Tuition Fee, less living cost and best suitable for the domestic salaried class.

Simple Visa procedures & economical.

No visa interview required.

Easy Access to Germany and other European countries.

Opportunities for Internships/Transfer to European countries and America.

Low Crime Rate in the World.

Courses taught in English, French, German and Polish.

Poland has Universities in every important City, So you can study anywhere in Poland.

Scholarships are available to the international students.
Application Process to Study in Poland
In General, yearly the international students can apply for Two semesters namely fall semester in October and for the spring semester in February to study in Poland. Before applying, the candidates should contact the Administrative office of the selected university through e-mail/phone/fax or through one of its Foreign Recruitment Offices to get the application form. The important Steps to be remembered by the Student while applying to the Universities in Poland includes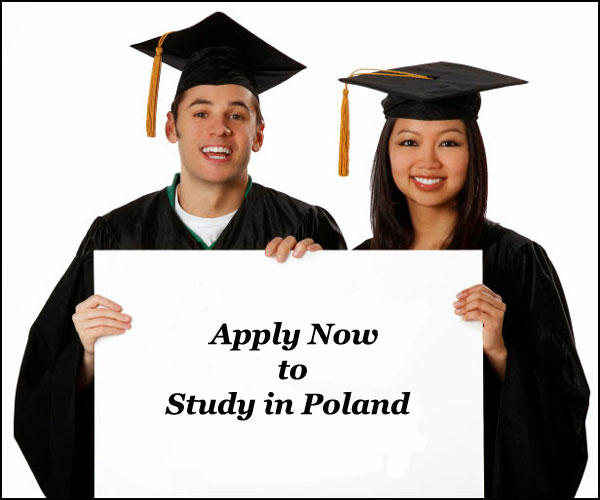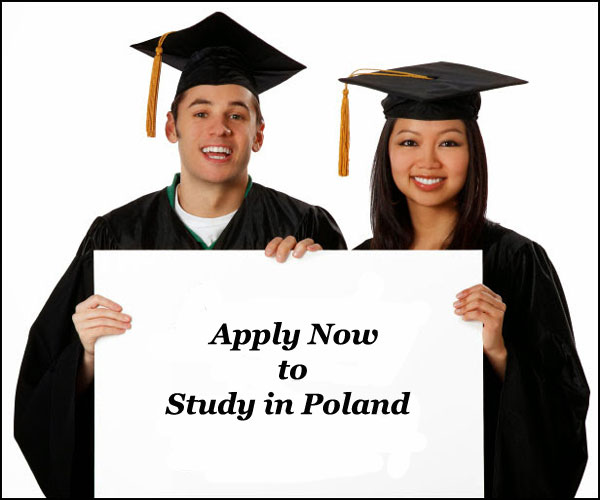 First, choose the University and preferred course.

Get the Application form from the prior University's website.

Fill the Application and search for the more details like test requirements and more admission information for international students.

Register for the Required Test and take the Test.

Send the Filled application form along with the required Documents like

Academic requirements.

Evidence of funds to support your study (like Bank Balance).

English language requirements (IELTS, PTE, TOEFL Scores).

Overseas Student Health Cover.

After Verifying your Application Form and Documents the University will send you the Acceptance letter to your Mail.

Receive the Acceptance letter and pay your deposit by a certain deadline.

Join in the Respective University at a Mentioned Date.
However, the important Documents you need to submit while applying for the different courses in Poland includes the following list
Documents required for Admission in BA or BSC (Bachelors) Candidates:
Notarized secondary school certificate or an official duplicate issued by the candidate's high school.

Completely Filled Application Form.

Four Passport size Photographs.

A Copy of Candidate's ID Proof (Passport).

English Language Test Scores or Certificate of English, if the High School Courses are not taught in English (TOEFL).

Medical Certificate that certifying No Contraindication for Studying,

Receipt of Payment of Admission Fee.
Documents required  for Admission in MA (Master):
The Undergraduate Diploma Certificate or the Duplicate of the Undergraduate Certificate issued by the University.

A Copy of Candidate's CV Describing the School and Professional Career.

One Personal reference and Academic reference.

Completely filled Application Form.

Candidates ID Proof (Passport).

English Language Proficiency Test Scores.

Medical Certificate that certifying No Contraindication for Studying,

Receipt of Payment of Admission Fee.
Sometimes you might be asked to submit some additional documents like
Notarized Secondary School Certificate or an official duplicate copy of the certificate issued by the candidate's high school (when applying for the Master's program).

A Supplement to the Undergraduate Program Diploma or a Copy of the Bachelor Thesis, and other Documentation.
If you don't want to go through this long process, just visit our PVK Education Consultants. Our Advisors will apply for the University on your behalf by analyzing your Academic Profile and Interests.