If you are looking for a Best Country to Study in Europe, Norway is not a bad choice. Study in Norway offers you a unique experience to the Students enrolled into various Study Programs at Norwegian Institutions. The Higher Education Institutions in Norway welcomes applications from the qualified students all over the world. The Norwegian Education System mainly gives priority to the Internationalization within all sectors of Education in Norway. All the Universities and University Colleges in Norway are constantly working to facilitate for international Students. Currently, around 15000 international students are enrolled in Norwegian Institutions for higher education.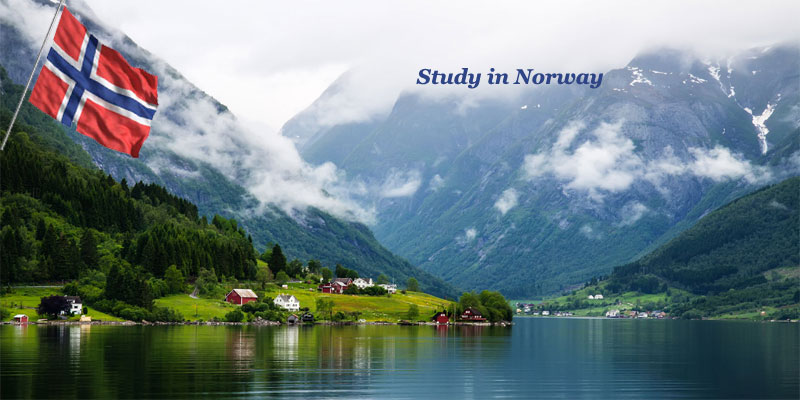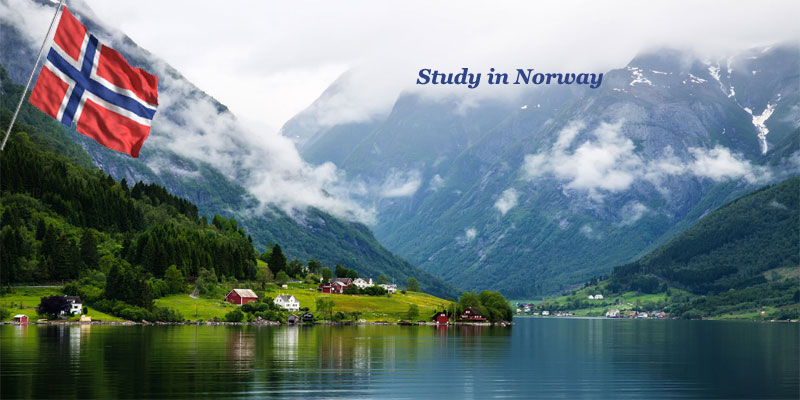 Norway is also well known for its mountains,sea-faring history, fjord coastline, unique coastal life, midnight sunlight during the summer months, and brilliant Winter Olympics performance. It also offers a good selection of Universities to provide quality higher education to the students. It has become popular study destination with its four universities featured in QS World University Rankings 2016-17. Norway has also fourth Highest per Capita income in the world, So it offers the high standard of living for the students who wish to Study in Norway.
Why Study in Norway?
The Main reason why Students Abroad shows interest to Study in Norway is that its Quality Higher Education. Norwegian Institutions proved to be an ideal study destination with a wide range of high-quality courses and great flexibility. The Higher Educational Institutions in Norway offers a variety of courses ranging from vocational subjects to postgraduate and doctorate level. So there are plenty of opportunities for the students to fulfill their ambitions. By studying in Norwegian Institutions the students will also benefit from the informal atmosphere, where the teachers are easily approachable and tuition often takes place in small groups.
Another important advantage of Norwegian Education System is that you can combine your studies with exciting outdoor activities, both winter, and summer. You can enjoy Aurora Borealis ("Northern lights"), see the fjords and mountains, can experience the midnight sun, Challenge yourself with skiing, white water rafting or climbing or simply enjoy the fresh air along while you Study in Norway. So by joining in Norwegian Institutions you will experience the unique nature experiences.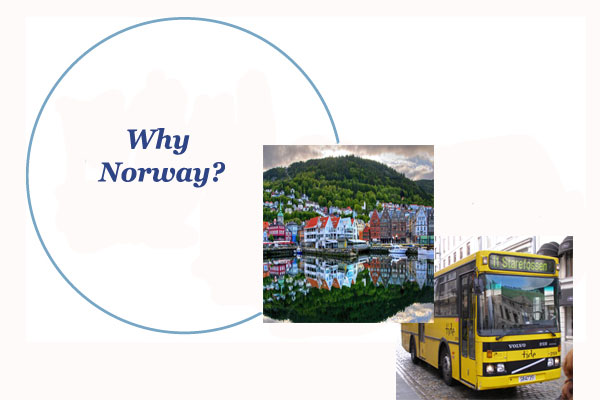 But, Before going to study in Norway, it is common to know the Norwegian Culture, Education System, The Cost of Studies, Application Process etc., For the Students who are planning to attend Higher Studies at Norwegian Universities, here we have provided the Detailed Information about Education System of Norway. So check complete details of Education in Norway and plan your abroad career.
More About Norway
Norway is a Scandinavian country that contains beautiful Mountains, Glaciers, and deep Coastal Fjords. It is well known for its contributions to art and culture. Though Norway retains much of its Old Architecture, it is also distinctive in its innovations in contemporary design and architecture. Not only for its culture and Nature, but Norway is also a world leader in research and development. It is a Homeland of hugely influential figures such as playwright Henrik Ibsen and painter Edvard Munch (creator of The Scream, one of the most recognizable paintings in the world).
According to the IMF and World Bank listing Norway has fourth-highest per capita income in the world. Due to its Offshore Oil and Gas deposits, it offers a high standard of living to the people by offering employment in all fields. It is also a member of many organizations like UN, NATO, the Council of Europe and the Nordic Council, the WTO and the OECD. It also maintains close ties with the US and the European Union (EU) and offers Schengen Visa to the international students. So that Students can travel around 26 Countries in Schengen Area without any restrictions.  Norway also ranks first on the OECD Better Life Index, the Index of Public Integrity, and the Democracy Index. So, with these reports, we can say that by choosing Norway as study destination you can study in a most peaceful country in the world.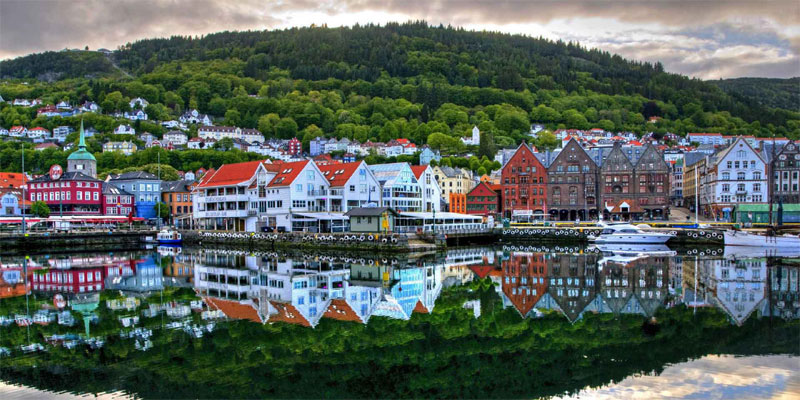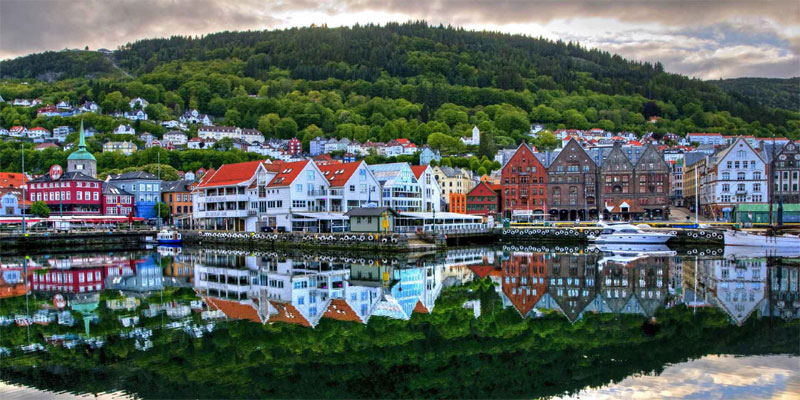 Most of the Students planning to Study in Norway worry about losing a digit in the freezing cold. But you don't need to worry, The Norway is not that cold as you might imagine. One can venture around streets fairly & Comfortably (in layers, yes, but without turning blue). Usually, the average winter temperature rarely dipped below -4oC (24.8oF) in capital city Oslo. As Norway is known for its nature there are so many tourist attractions are present in the Norway that attracts Tourists from all over the world. So while Studying in Norway you can visit around Norway and other Parts of Europe during your break time. The Top Tourist attractions in Norway that you might visit during your studies at Norway include
Geirangerfjord.

Bryggen.

Heddal Stave Church.

Viking Ship Museum.

Jostedalsbreen Glacier.

Nordkapp.

Nidaros Cathedral.

Voringfossen.

Urnes Stave Church.

Roros.
Education System in Norway
The Norway Education System is one of the Best Education System in the Europe. Generally, the Education system of Norway is made up of primary school (Barneskole), lower secondary school (Ungdomsskole) and upper secondary school (Videregående skole). However, the Students who have successfully completed the Upper Secondary school are only eligible to get Higher Education in Norway. Generally, the Higher Education at Norway lasts for 3 years or more. To be accepted to most higher education schools in Norway you must have attained a general university admissions certificate (generell studiekompetanse).
The Higher Education Institutions in Norway are broadly divided into Universities, University Colleges, and Private Schools. The Universities Concentrate on theoretical subjects (arts, humanities, natural science), Supply bachelor, master, and Ph.D. including some professional courses like law, medicine, dentistry, pharmacy, and psychology. The University Colleges grade system is also same as the Universities and they offer a wide range of educational choices including university degrees at bachelor, master and Ph.D. levels, engineering degrees, and professional vocations like teacher and nurse. Whereas the Private Schools offer some popular subjects with limited capacity in public schools, such as business management, marketing or fine arts.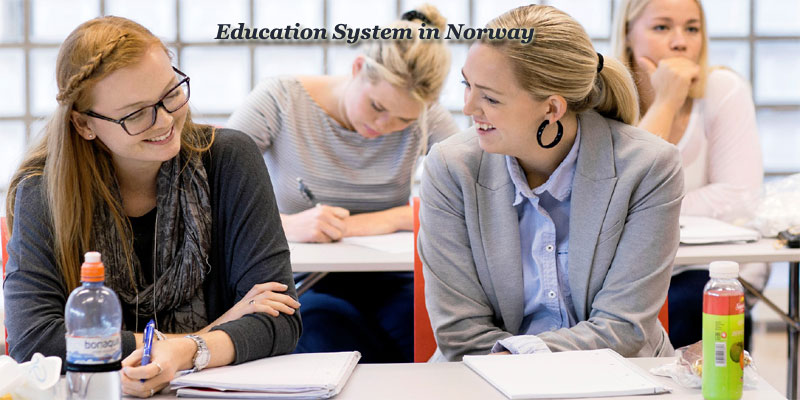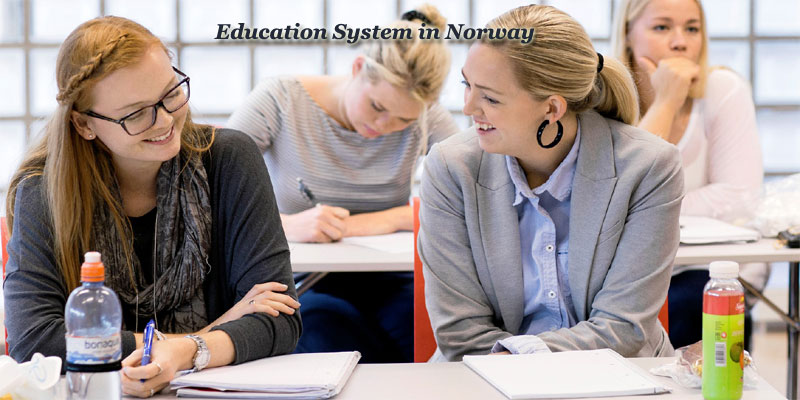 All the Study Programs offered by the higher educational institutions in Norway are accredited to the government. And all higher Education institutions are state-run except the private university colleges. The Education at State Run Public Universities is free and there is no Tuition Fee is required. However, the Fee may be imposed on Some professional education Programmes, Special Education Programs, and Studies at Private Institutions.
Lifestyle in Norway
By Studying Norway you will get Experience that will never be short of a lifetime. No Matter what you have imagined about your life in Norway you will be able to find something interesting beyond books and classes. It is Guaranteed that the freedom of nature will never be far away to you, even in major cities you can enjoy the beautiful nature. If you are living in more urban oriented cities you can experience the vibrant cultural life with coffee bars and music clubs.
All Institutions in Norway also offers a student welfare organizations that offer a variety of services, from on-campus health services to sports activities. But these services depends on the institution. If the Size of the Institution is large they will offer a wide variety of services. By paying a compulsory semester fee you can become the member of the Student Welfare Organization. These organizations also organize nursery schools, a mental health service, counseling, canteens, student accommodation, and sports facilities/activities.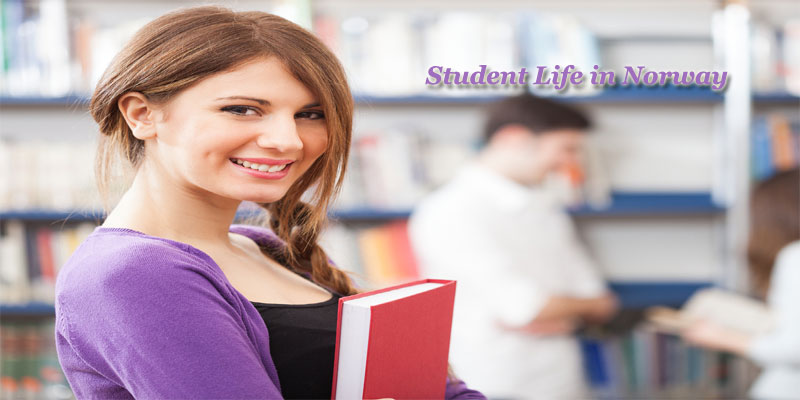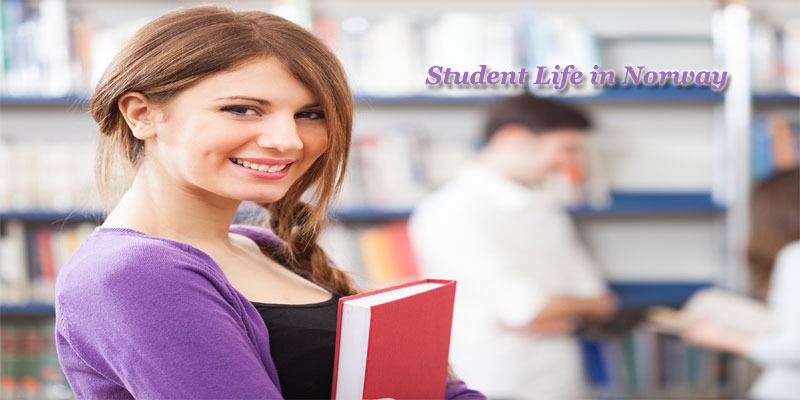 And the most important thing while you are studying in Norway, is that you should not miss the opportunity to experience other areas of Europe other than where you study. Most of the places in Europe from Norway are accessible by public transport, Despite the geography and long distances. And you should also concentrate on work timings beside being a full-time student at Norway. If you have a Guaranteed Study Permit you are eligible to work part-time for 20 hours per week in addition to your studies. You can also work full-time during holidays. So while studying in Norway you can save some money to travel around Europe by doing Part-time jobs.
Top Universities in Norway
The Higher Education in Norway is offered by both Public and Private Universities. Norway has seven Accredited Universities, 22 accredited university colleges, nine accredited specialized university institutions, and several private institutions of higher education.  Where all the state-funded Public Universities offer various types of Bachelor's, Masters and Ph.d. Programs and Private Universities offer some Special Courses such as business management, marketing or fine arts. All the accredited university colleges concentrate mainly on providing undergraduate-level education in a range of more vocationally focused subjects.
Among all the Universities Four Universities are featured in the QS World University Rankings 2016/17 and all are large public universities. All these Universities in Norway offers a wide range of accredited courses and study programs to the students want to study in Norway.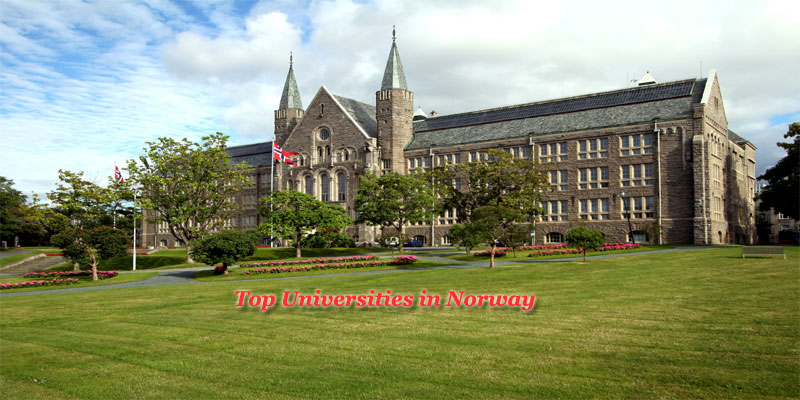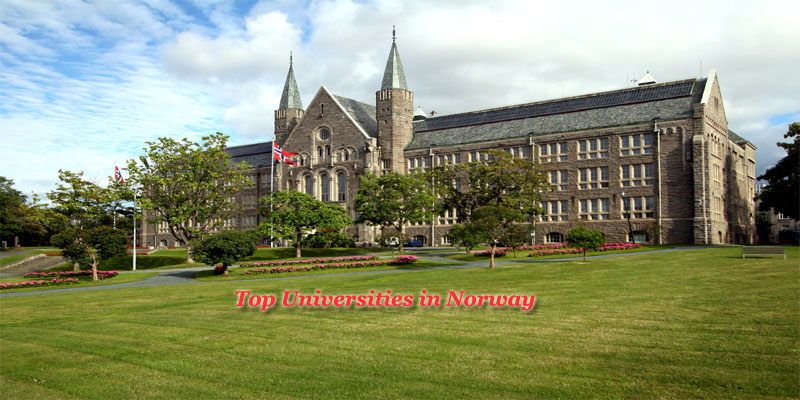 List of Best Universities in Norway
Here we have provided the List of Top Ranked Universities in Norway based on world university rankings. These University rankings help students to compare quality higher education institutions and to identify the best universities in Norway.
Test Requirements to Study in Norway
To get admission in any higher education program in Norway you don't need to take any Entrance Tests like GRE/GMAT. If you have successfully completed your upper secondary studies in one of the signatory countries of the Lisbon Convention or if you have a valid school leaving certificate and qualified for higher education studies in your home country You can apply for the Higher Education Studies in Norway. But before being accepted by the Norwegian Universities applicants must demonstrate a minimum proficiency in Norwegian and English by taking Norwegian and English Language Tests. The Universities conducts these admission tests to ensure that you have the right skills and knowledge to successfully complete the course.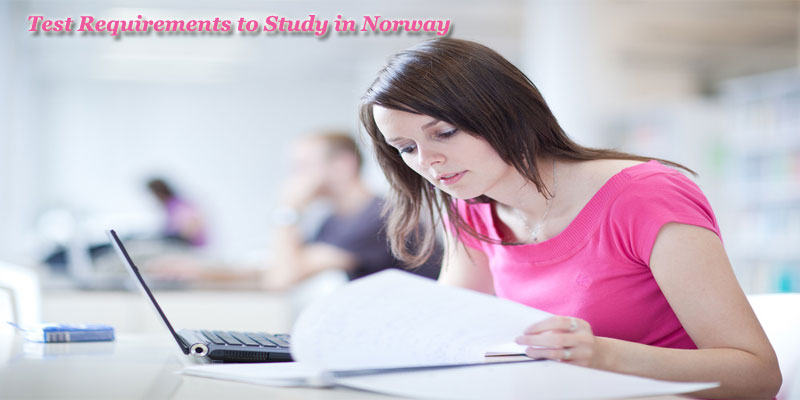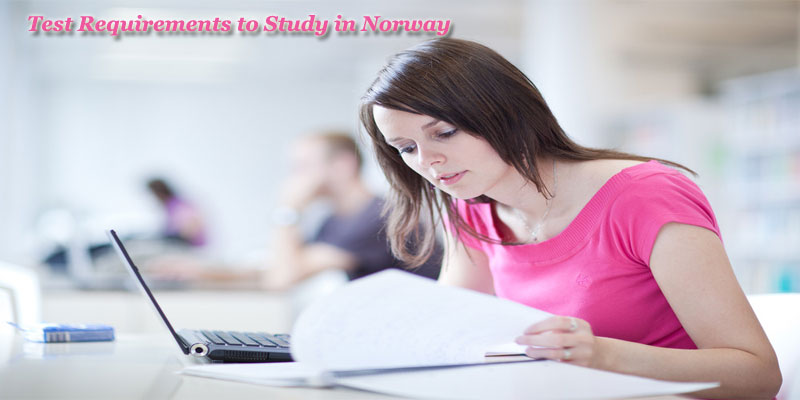 The Students opt for the English Language course and those whose native language is not English can demonstrate their proficiency in English by obtaining B1/B2 level English Language Certificate. Please check the website of your chosen university before going to apply to know the test requirements.
And for some courses, you must prove your efficiency in Norwegian too. If the Language requirements of your selected program are Norwegian then you need to prove your level of command in the Norwegian Language. You can prove your level of Norwegian in one of the following ways to Study in Norway
The Norwegian Language Test – Advanced Level (Test i norsk, høyere nivå), with a minimum of 450 points.

Should learn Norwegian in upper secondary school, with a minimum grade of 2 in the Norwegian scale.

Level 3 in the Introductory Program for Foreign Students at Universities (Trinn 3 i norsk for utenlandske studenter ved universitetene).

For Foreign Students One year program in Norwegian Language and Civilization.
But it is advised to check the Language requirements of your selected institution because the language requirements vary based on your study program. The applied university will check your scores and will analyze your level of Norwegian is sufficient to successfully complete your studies in Norway.
To Study Masters at any Institution in Norway, you should complete a relevant Bachelor's or equivalent degree diploma from a recognized university in your home country. In Some cases like applying to the Management Programs, you need to show your work experience too.
Cost of Studies in Norway
As there is No Tuition Fee at Public Universities in Norway the Cost of Studies is not that expensive. The Students only need to pay a semester fee of NOK 300-600 for each semester to sit in exams. Not only for exams by paying Semester fee you will also get several benefits. By using Semester Card you will be able to access sports facilities, and special discounts on public transport, museums, concerts, and other cultural events is available to you.
But the living in Norway is very expensive. This is the main expense which you should consider while studying in Norway. Here the Demand for Student Accommodation is very high and you should consult  International Office in one of the student villages to arrange accommodation before applying to any University. However, the cost of living will vary depends on your accommodation. A Single room in Norway costs around 2700-3000 NOK (360-400 EUR), but it includes water and laundry facilities, the internet, and Cable TV, unlike other accommodation. Though the accommodation cost is high it offers a high standard of living and will provide you free healthcare if you are staying in the country for more than three months.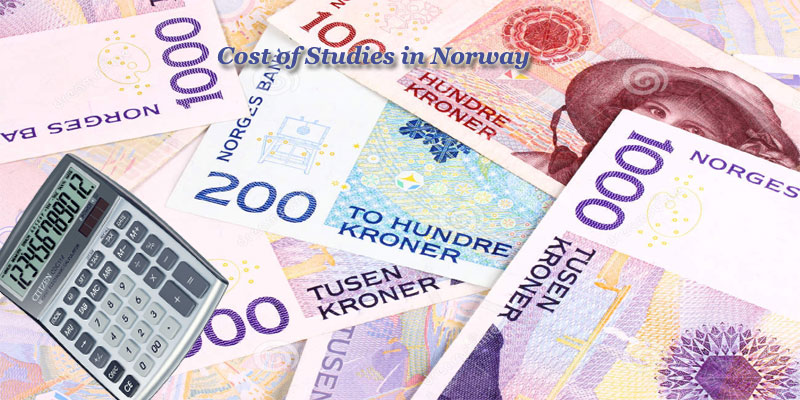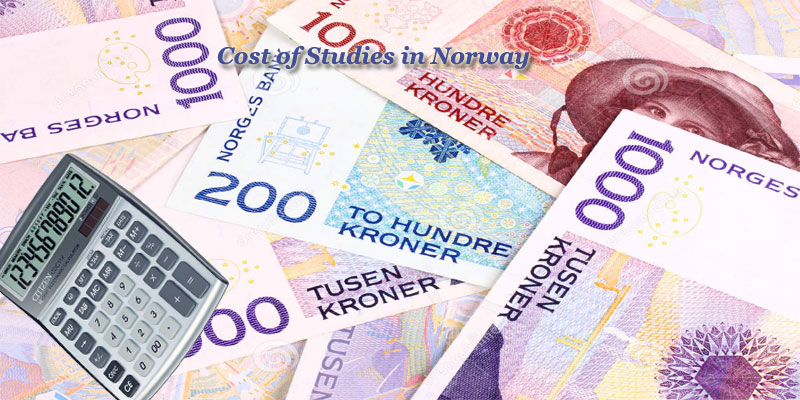 The Students who wish to study in Norway can get used of the number of scholarships available to the abroad students. The Norwegian Government and universities offer a number of scholarships to the international students from developing nations. Though there are various scholarships available, there is a fierce competition to them. So it is better to plan your financial assistance before going to attend a university in Norway.
Benefits of Studying in Norway
If you are planning to study Abroad in Norway then there are plenty of benefits you could avail while studying in Norway. It has some of the Quality world renowned Higher Education Institutions and offers a high quality of living to the people. By Joining in various courses in one of the Universities in Norway the International Students can get the below mentioned benefits.
No Language Barrier. Most of the Norwegian people Speak in English.

Public Health Service is available. If you are living in the country for more than 3 months it offers a free health care.

Offers High Quality of Life.

You can enjoy pleasant urban surroundings.

Norway is One of the Lowest Crime Rate Country in the world.

No Tuition Fee. Norwegian Government Spends more than 6.6% of GDP on Education to provide free education.

Offers a High Quality of Life.

NO IELTS required for Masters.

Diverse Range of University Programs.

Erasmus, bologna & double degree program available.

Can learn New Languages.

Schengen VISA available.

Scholarships are available to the international students.
Application Process to Study in Norway
The Universities in Norway has its own admission requirements. So to apply for any universities in Norway candidates should meet the entry requirements of specific University. The Application Process for Universities in Norway is also same as other European Countries. But there are some important steps that you need to go through while applying to the Universities in Norway.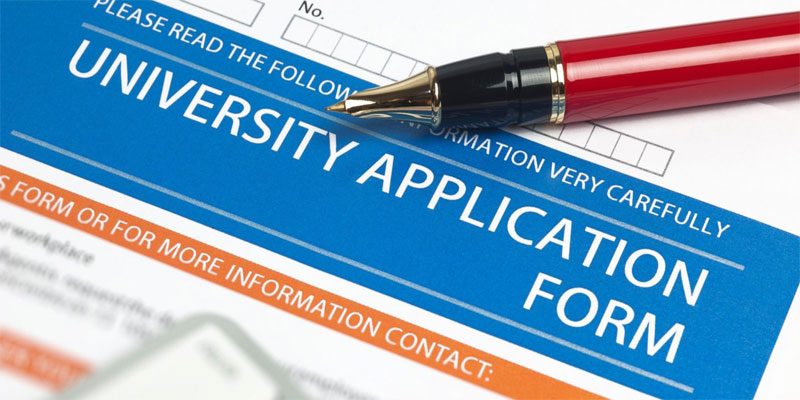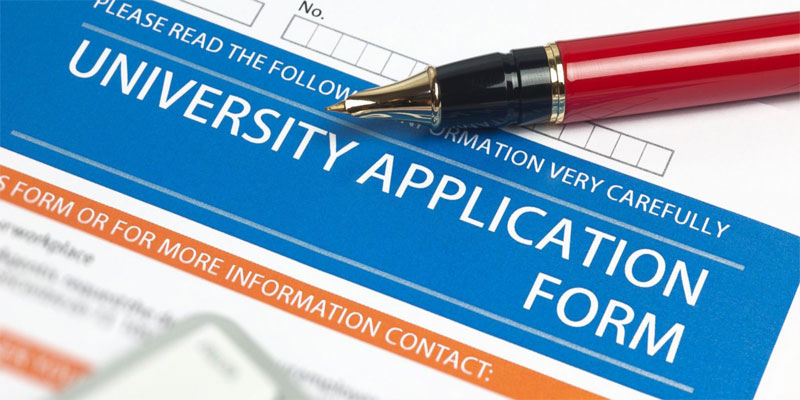 First, choose the University and preferred course.

Get the Application form from the prior University's website.

Fill the Application and search for the more details like test requirements and more admission information for international students.

Register for the Required Test and take the Test.

Send the Filled application form along with the required Documents like

Academic requirements.

Evidence of funds to support your study (like Bank Balance).

English language requirements (B1/B2 Level Certificate).

Overseas Student Health Cover.

After Verifying your Application Form and Documents the University will send you the Acceptance letter to your Mail.

Receive the Acceptance letter and pay your deposit by a certain deadline.

Join in the Respective University at a Mentioned Date.
If you don't want to go through this long process, just visit our PVK Education Consultants. Our Advisors will apply for the University on your behalf by analyzing your Academic Profile and Interests.