If you are looking for a Best country to Study in Europe then Hungary is the perfect European country for pursuing higher studies at an affordable cost. The Hungary provides a high quality of services to the international students who like to study in Hungary. Like the UK or Germany, Hungary may not be a well-known destination for higher studies, but it is also quietly making its own place in the study Abroad niche. The Hungarian Universities not only offering the courses that are taught in Hungarian, several other language courses like English are also available in Hungarian Universities. Because of its Cultural & Architectural Wonders and as well as hills covered with vineyards, castles, and places it is attracting students from Abroad to Study in Hungary.

Why Study in Hungary?
While planning to Study in Greece, you may have doubts like why should I only choose Hungary as Study Destination than Other European Countries. If you are confusing like that don't refuse to study in Hungary. Because there are plenty of advantages you can get by studying in Hungary. Where, First important thing is, it has excellent universities and has a good track record in producing award-winning researchers. Though it is a Small Country it offers various services far beyond its size. The Universities in Hungary offers education related to the market trends in order to provide skills required to live in Society. By Studying in Hungarian Universities you will also acquire all the qualifications required for the further studies.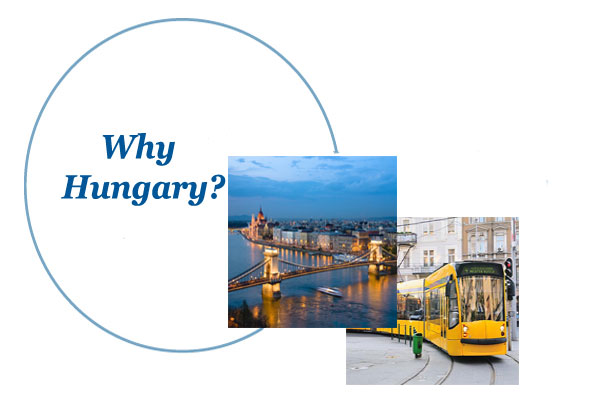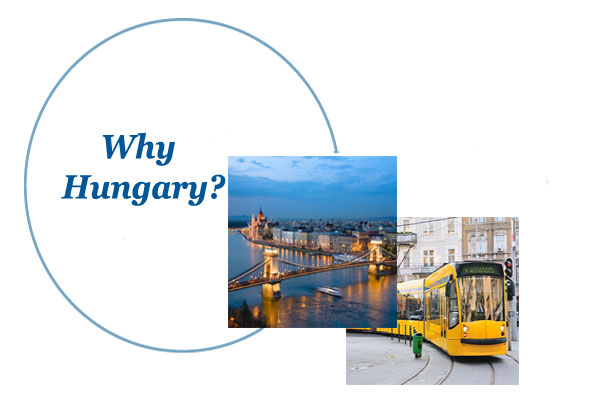 Another important advantage of studying in Hungary is that the Universities in Hungary follow the Bologna Process, which means the education offered at Hungarian Universities follow European Standards and you can get a fully recognized European Degree by studying in Hungary. And the Universities in Hungary also offers plenty of courses to its students ranging from Bachelor's Degree to Doctorate Degree. So you will have the selection of courses at Hungarian Universities. And the most important thing is the living costs in Hungary are much less compared to other European Countries. So by choosing Hungary as study destination you can get European Degree at very less cost. Because of all these advantages Hungary has become a dynamic and exciting place for international students.
But, Before going to study in Hungary, it is common to know the Hungarian Culture, Education System, The Cost of Studies, Application Process etc., For the Students who are planning to attend Higher Studies at Hungarian Universities we have provided the Detailed information about Hungarian Education. So check complete details of Education in Hungary and plan your abroad career.
More About Hungary
Hungary is a Central European Country that is famous for historic urban centers and its pleasing landscapes, vineyards, Thermal waters, and most flourishing culture. Wherever you go in Hungary you will find undeniable traces of the legendary Hungarian wine. With its beautiful places and castles, it captures everyone attention all over the world. And coming to its capital Budapest, it is a well-developed, old and rich city and much more to Hungary. Because of this reason international students, Study in Hungary aims for capital city Budapest.
Hungary is also a well developed in several industrial and technological sectors, It has ranked 36th in the world for both exporting and importing of Goods. Out of 188 Countries measured by IMF (International Monitory Fund) Hungary has also ranked as the World's 57th largest economy by nominal GDP, as well as 58th largest by PPP in the 21st Century. And it has the high economy and offers high quality of life to the people, it ranks 20th in Quality of life and 25th in inequality according to international rankings. It also offers Universal health system and Social Security. And another important factor which we can consider about Hungary is its Tuition Free University Education. We can choose Hungary as study destination as it is ranked 32nd in Social Progress and 19th safest country in the world.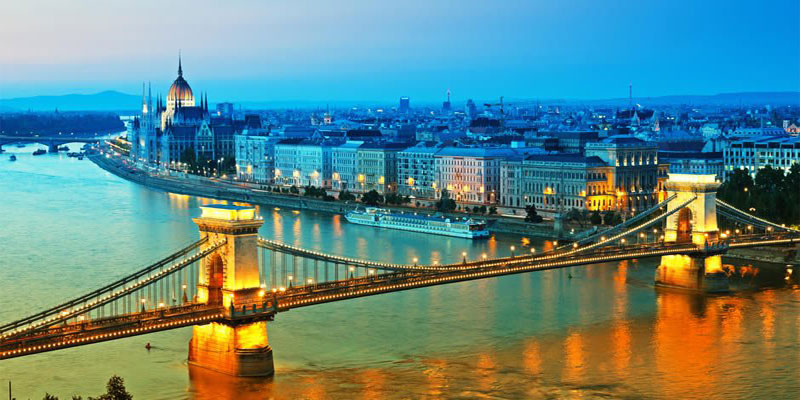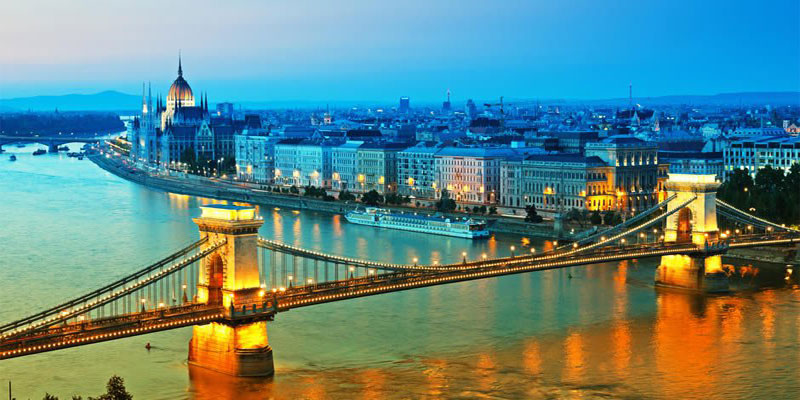 Hungary is well-known for its rich cultural history, it has been significantly contributed to arts, music, literature, sports, science, and technology. It is also the member of several international institutions including the Council of Europe, United Nations, NATO, WTO, World Bank, the AIIB, and Visegrád Group. Hungary has joined in the European Union in 2004 and since 2007 it has been part of the Schengen Area. Apart from its rich culture and development, it is also well known for its Tourism. It is the 11th Most Popular Tourist Destination in Europe. Every year approximately 14.3 million tourists visit Hungary. Some of the Top Tourist Attractions that you could visit while you study in Hungary include
Buda Castle.
The Danube.
Historic Spa Towns.
Tihany.
The Caves of Lillafüred.
Sopron.
Eger Castle.
Cathedral of St. Peter.
Visegrád Royal Palace.
The Buda Hills.
Education System in Hungary
Mainly the Education in Hungary is offered in three levels such as Primary, Secondary, and Higher Education. These three levels of education focused on different academic standards and completely monitored by the Ministry of Education. The Students who complete Secondary Education are permitted to get the higher education. Today nearly 67 higher education institutions are present in Hungary to offer tertiary education.
The Higher Educational institutions ranging from small colleges to top research universities. All these Colleges and Universities run by either state or private organizations or a church. These Higher Education Institutions in Hungary works in accordance with the objectives of the Bologna Process and offers three levels of degree such as Bachelor's, Masters and Doctoral Degrees. Where the Bachelor's last for 3 years, Masters last for 2 years, and Doctorate degrees (Ph.d. level) last for 3 to 6 years. However, the Course duration may vary for certain courses like medicine, pharmacy, dental and veterinary studies, architecture, law, etc.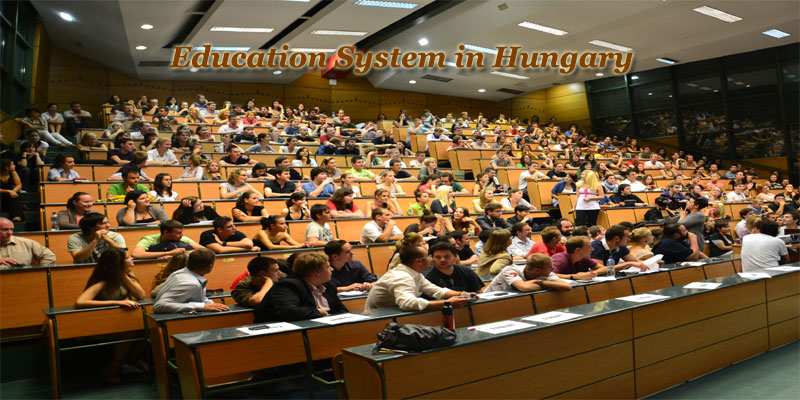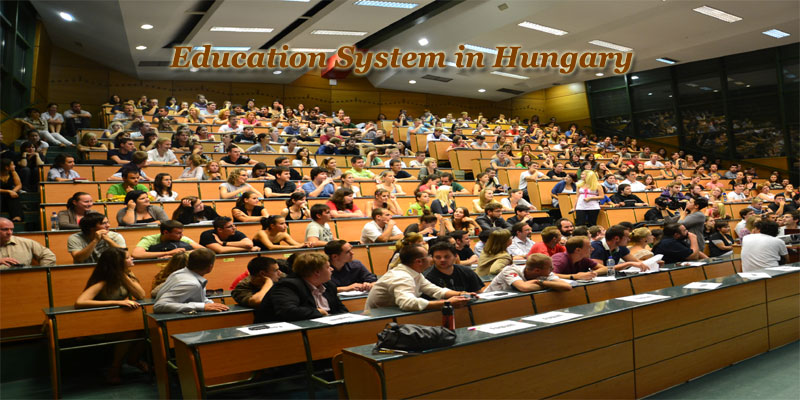 But most of the Universities in Hungary are Public Institutions and offer free education to the Students. So Students can traditionally study without fee payment. The universities and other education institutes in Hungarian Public Higher Education System provide both education curricula and related degrees up to doctoral degree and also contribute to research activities. Along with the Hungarian language, there are also several degree programs offered in German and English Languages. Because of this reason every year thousands of exchange students have enrolled into Hungarian Universities to Study in Hungary.
How is life as an International Student in Hungary?
The Hungary offers a great Student life and Culture to the students who choose Hungary as a study Destination. Generally, the students enrolled in higher education in Hungary shows interest to study in the capital city Budapest as it is an old, rich and well-developed city. And Hungarian Higher Education system has commanded in the world and has a strong tradition in the sciences. So it is better for Science students. Apart from Education Hungary also provides a lively and welcoming nature, a fascinating history and beautiful cities. So Students experience a Great life while studying in Hungary. And according to the international ranking, it is the 19th Safest Country in the World.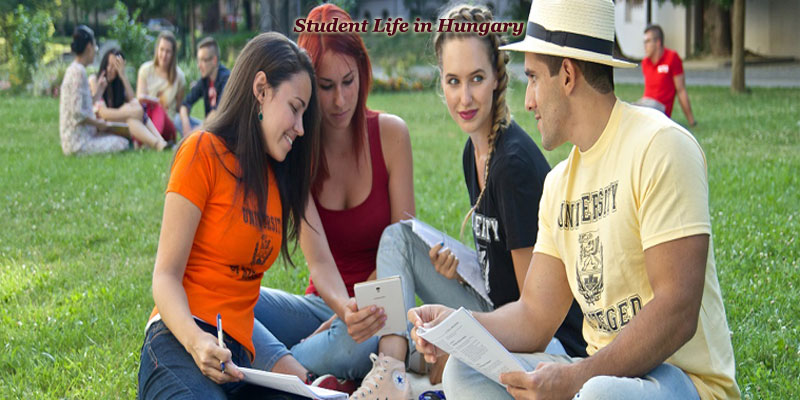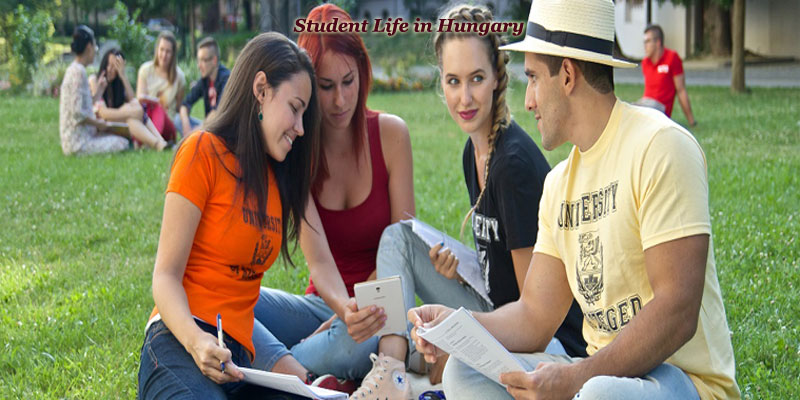 The Hungarian Universities also offers a great campus life to the international Students. They provide accommodation for the students within the campus itself and sometimes they arrange alternative student cities. And the Hungarian Universities also have Sports centers, Student Unions, and organizations to meet people from various cultures based on their own interest. The Student Unions formed as representatives of their departments or the University. But the Size of the Student Union depends on the university size. These Students unions work to promote cultural activities and functions as a common voice for all the students in the school. You can join in one of the Student Unions depends on your interest.
As we already know the Hungary one of the Top Tourist Destination in Europe you could also visit various tourist places during your studies in Hungary. Make Sure to visit Lake Balaton one of the top tourist places when you have time off.
Top Universities in Hungary
Present nearly 67 higher education institutions including Universities and colleges are present in Hungary. All these Colleges and Universities run by either state or private organizations or a church and offers Bachelor's, Masters, and Doctoral Degrees. But most of the Universities are public institutions and doesn't charge any tuition fee. All Universities in Hungary follow Bologna process and offers education curricula and related degrees up to doctoral degree and also contribute to research activities.
Though the Hungary is not a popular study destination like UK and Germany still it has some world-recognized universities. Among all the Universities in Hungary, Six Universities are featured in the QS World University Ranking 2016-17.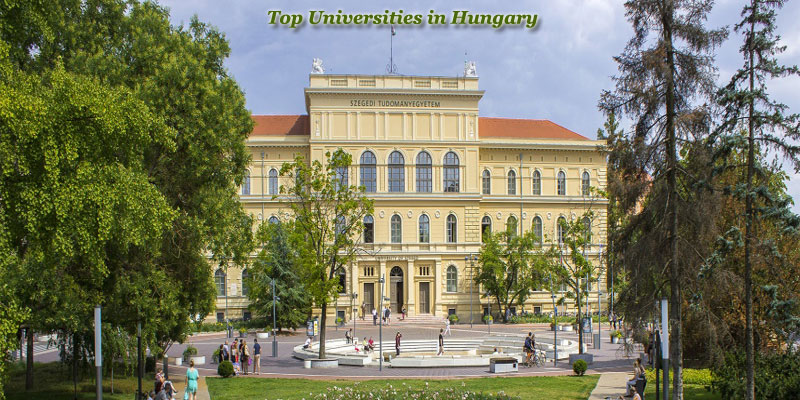 List of Best Universities in Hungary
Here we have provided the List of Top Ranked Universities in Hungary based on world university rankings. These University rankings help students to compare quality higher education institutions and to identify the best universities in Hungary.
Test Requirements for Studying in Hungary
To get admission in any higher education program in Finland you don't need to take any Entrance Tests like GRE/GMAT. If you have successfully completed your upper secondary studies in one of the signatory countries of the Lisbon Convention or if you have a valid school leaving certificate and qualified for higher education studies in your home country you can apply for the Higher Education Studies in Hungary. But before being accepted by the Hungarian Universities applicants must demonstrate a minimum proficiency in English or Hungarian by taking English and Hungarian Language Tests. In some other cases, you also should also take additional qualifying courses which are called as preparatory courses in Hungary. The Universities conducts these admission tests to ensure that you have the right skills and knowledge to successfully complete the course.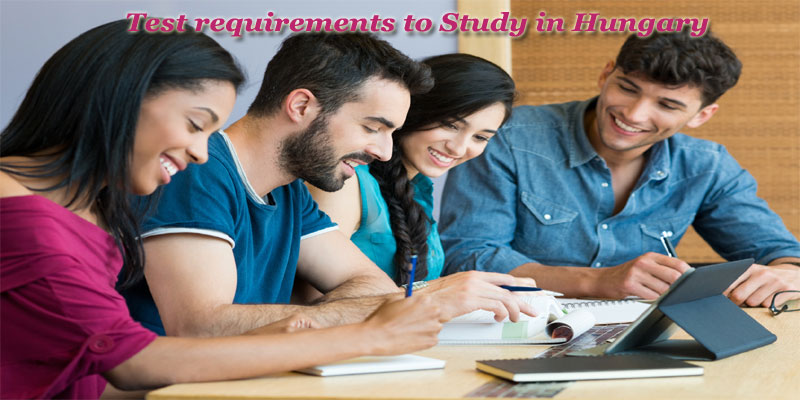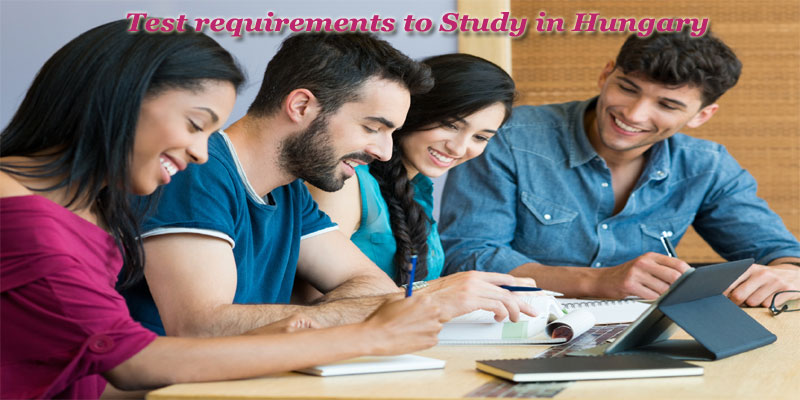 The International/Non-EU Students opt for the English Language course and those whose native language is not English can demonstrate their proficiency in English by taking the English Language Tests like TOEFL or should pass an exam at the Hungarian institution where you will be studying. And Students from the English Speaking Countries who have successfully completed their upper secondary education in English are exempted from taking English Test. Please check the website of your chosen university before going to apply to know the test requirements.
Generally, the language instruction at Higher Education institutions in Hungary is Hungarian. So if you are applying for one of the courses offered by Hungarian Universities you must be ready to prove your level of command of Hungarian too. you can prove your proficiency in Hungarian corresponding to, at least, C1 in the Europass Language Passport, for undergraduate courses. The institution will determine which language test you need to take before you can be awarded the diploma, for graduate courses. If the language of instruction at the specific university is not Hungarian you are exempted from the language examination requirement.
How Much Does it Cost to Study in Hungary?
As the Universities in Hungary are State Funded and does not charge any tuition fee they determine the number of students who can apply for higher education studies as "State-funded" Students. The Students who have best academic records fall under the "State-funded" Student Category. These State-funded students are exempted from both tuition and registration fee. But they may be asked to partially contribute a small amount to their education depending on the study program.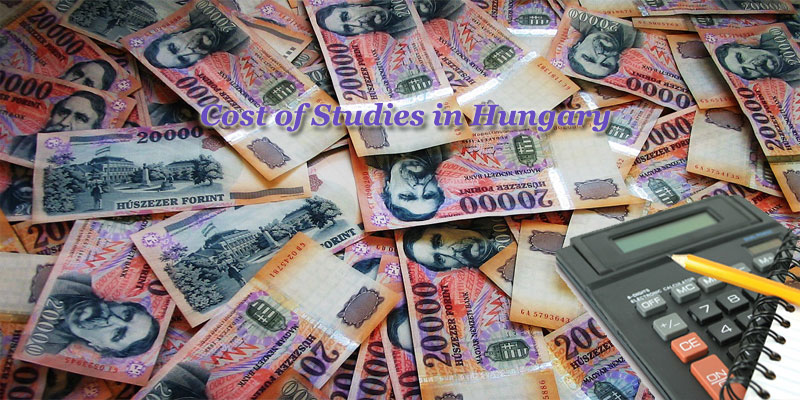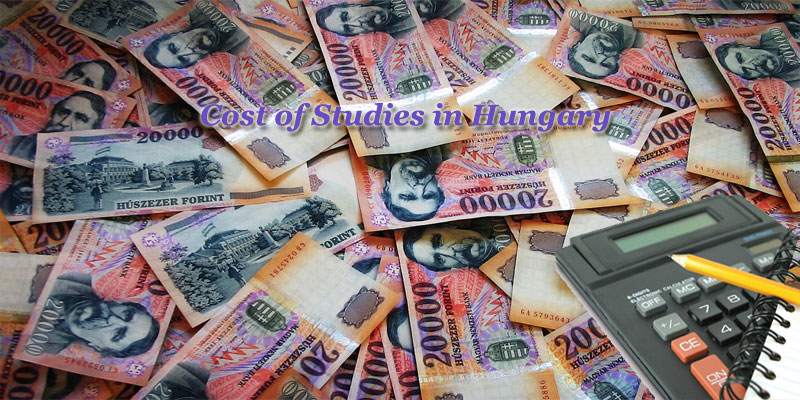 If you don't fall under "State-funded" student category you will have to pay both Tuition and registration Fee. This tuition fee vary depends on the study program and institution. In general, the average tuition fee for bachelor's degree averages around 1000 EUR per academic year and for Masters Degree it costs around 1500 EUR per academic year. In addition to the tuition fee, they also need to pay the registration fee range from 40 EUR to up to 800 EUR depending on the course. This registration fee may also vary within the same institution depending on the course you enrolled in.
Though you are an EU Student or your country has reciprocal agreements with Hungary, you should qualify as a "State-funded" Student to get the free education. It is advised to contact the institution you are interested in for further details.
Benefits of Study in Hungary
If you are planning to study Abroad in Hungary then there are plenty of benefits you could avail while studying in Hungary. It has some of the Quality world renowned Higher Education Institutions and offers a high quality of living, and Culture to the people. By Joining in one of the courses in Hungarian Universities the International Students can get the below mentioned benefits.
You can get completely recognized European Degree as the Hungarian Universities works in accordance with the objectives of the Bologna Process.
Schengen Visa available.
No Tuition Fee for State Funded Students.
Can Study in World-ranked Universities.
Can roam around the Europe.
Less living Cost.
Many of the Courses offered in the English language along with the Hungarian.
You will get an opportunity to learn new languages while studying in Hungary, as the students from all over the world study in Hungary.
Application Process to Study in Hungary
The Universities in Hungary has its own admission requirements. So to apply for any universities in Hungary candidates should meet the entry requirements of specific University. The Application Process for Universities in Hungary is also same as other European Countries. But there are some important steps that you need to go through while applying to the Universities in Hungary.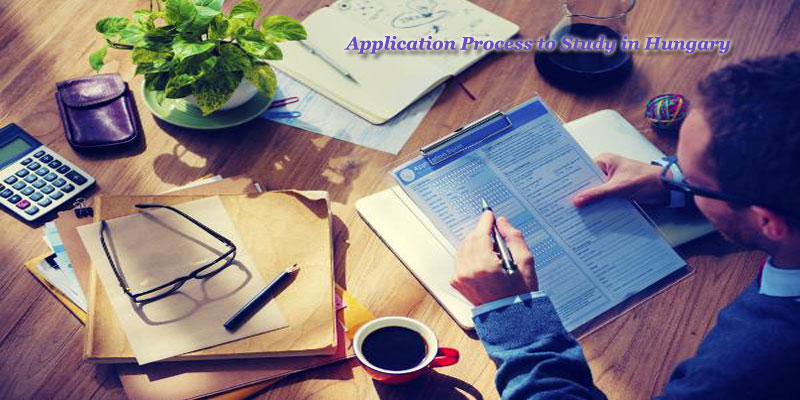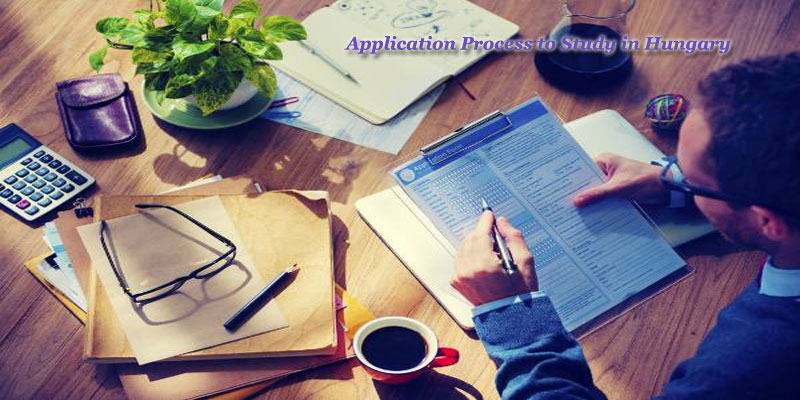 First, choose the University and preferred course and check the application Deadlines.
Get the Application form from the prior University's website.
Fill the Application and search for the more details like Entry requirements and more admission information for international students.
Register for the Required Test and take the Test.
Send the Filled application form along with the required Documents like

Academic requirements.
Evidence of funds to support your study (like Bank Balance).
English language requirements (IELTS/TOEFL).
Overseas Student Health Cover.

After Verifying your Application Form and Documents the University will send you the Acceptance letter to your Mail.
Receive the Acceptance letter and pay your deposit by a certain deadline.
Join in the Respective University at a Mentioned Date.
If you don't want to go through this long process, just visit our PVK Education Consultants. Our Advisors will apply for the University on your behalf by analyzing your Academic Profile and Interests.