If you are planning to Study in Europe, then Finland is the Best Country to Study Abroad. The Study in Finland offers Quality Education at free of cost. According to the Programme for International Student Assessment, Finland has been rated as the best country in the world to be educated in. All the Finnish Universities and Universities of applied sciences offer various types of study programs taught in English. Because of these English language programs every year Finland receives applications from foreign students all over the world. The Unusual Finnish Education System Strongly focused on the research and innovation and has been the model for many other education systems in the world.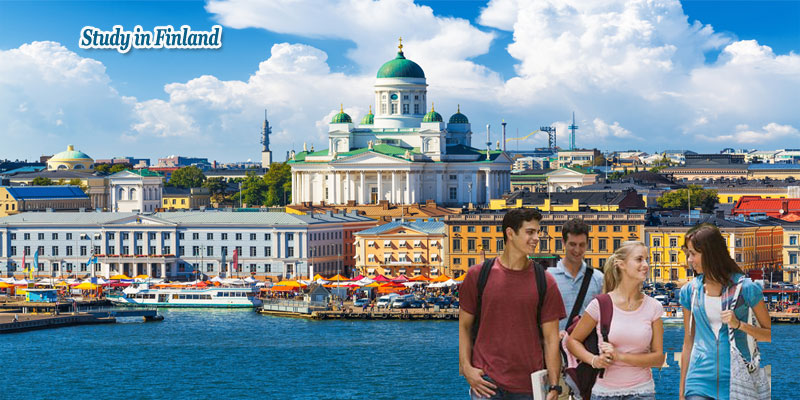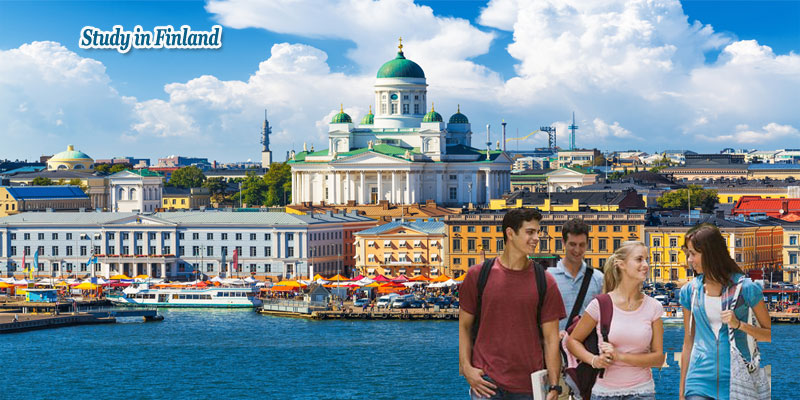 Why Study in Finland?
The Finland attracts students from all around the world due to many reasons. One of main reason Why so many students show interest to study in Finland is its education system. The Finnish Education System is an Unusual education system in the world and offers a good selection of world-class universities. And the Higher Education at Finland is also free of cost. As there is no Tuition fee the cost of studies in Finland will automatically reduce, This is the reason why students from abroad interested in studying in Finland.
And another important advantage of studying in Finland is that the entire Higher Education System in Finland is state funded and teachers at Educational Institutions are only selected from the top 10% of Graduates. As Education in Finland is so important here teachers are treated with the same respect as doctors in other countries. Because of these reasons the Higher Education System in Finland is treated as one of the most successful in the world and attracts an enormous amount of international attention. As the most higher education in Finland is government subsidized absolutely there is no tuition fee for the majority of the students.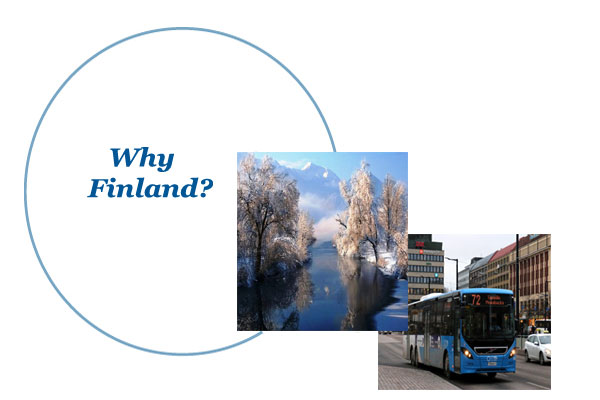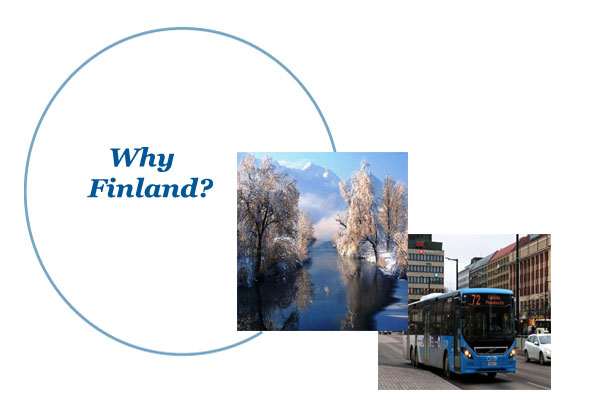 These are the main reasons which make studying in Finland makes exciting, educational, and attractive to the so many people interested to Study in Finland. So by studying in Finland you will get an excellent and very well-respected degree from world class and Globally renowned Universities. For the Students who wish to study in Finland, here we have provided all the necessary information on studying in Finland such as Top Universities, Study Programs, Cost of Studies, and Scholarships. So check complete details of Education in Finland and plan your abroad career.
More About Finland
Finland is a Northern European Country consisting of Stunning natural beauty and laid-back cities. Finland is the land of fairy tale goblins, walking trees and trolls, where the cold and the north still very much command respect and excitement. Though the Finland is a Beautiful Country it doesn't get the attention from tourists and from the world stage that it deserves.
Another important thing which we recall by thinking about Finland is it's whether. During Summer the day is to be very very long with up to 19 hours of sunlight and in winter this drops to a tiny 6 hours. During Winter season it also gets incredibly cold, the temperature will reach a low of up to -20 degrees Celsius. This adds an extra Beauty to the country and makes walking through campus a very exciting experience for foreign students.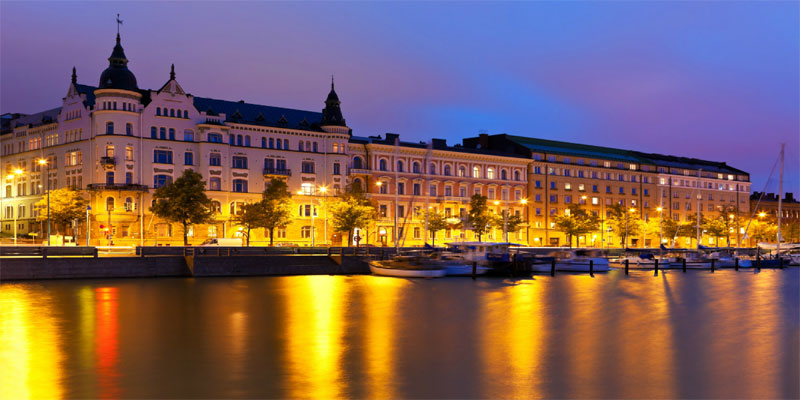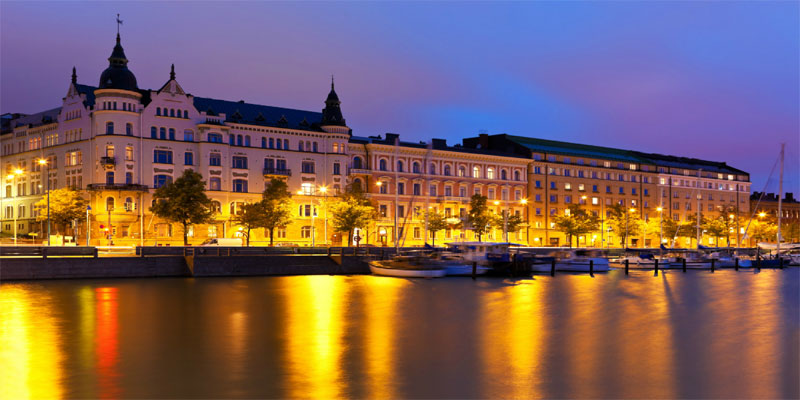 But in Industrialization it is a bit, late comer. It has rapidly developed an advanced Economy while Nordic-Style Welfare State. It results from a widespread prosperity and makes its economy as one of the highest per capita income in the world. Apart from all these Finland is a top performer in numerous metrics of national performance such as education, economic competitiveness, quality of life, civil liberties, and Human Development. Finland is also ranked first in the World Human Capital and the Press Freedom Index, and as the most stable country in the world.
Although Finland doesn't know for its Tourism there are still a few places which will be worth visiting. Along with the Finland's natural beauty, the man-made sights in Finland are also quite impressive and well worth marveling at. The Top Tourist attractions in Finland that you might visit while you Study in Finland include
Aland.

Hameenlinna.

Helsinki.

Jyväskylä.

Northern Lights.

Lake Saimaa and Savonlinna.

Lemmenjoki National Park.

Oulu.

Archipelago National Park.

Tampere.
Education System in Finland
Finnish Higher Education is one of the best education systems in the world with great international connections. It offers an academic freedom and low hierarchies. Studying Higher Studies in Finland, not just about the studies, it enhances your potential and prospects. In Finnish Educational System the students are challenged and encouraged to think for themselves. Generally, the Education System of Finland consists of three sectors namely, Primary Education, Upper Secondary Education, and Higher Education. Students should successfully complete their Upper Secondary Studies to be joined for Higher Education in Finland.
There are two kinds of Institutions namely Universities and Universities of Applied Sciences (UAS) are present Finland to offer quality higher education to the EU & Non-EU Students. All these Higher Educational Institutions in Finland offer high-quality study programs that combine in-depth research by considering the needs of future working life. The Main Mission of the Higher Educational Institutions in Finland is to conduct scientific research and offer post graduation programs based on it. Where the UAS trains professionals in response to the labor market needs and conduct research and development which supports instruction and promotes regional development in particular.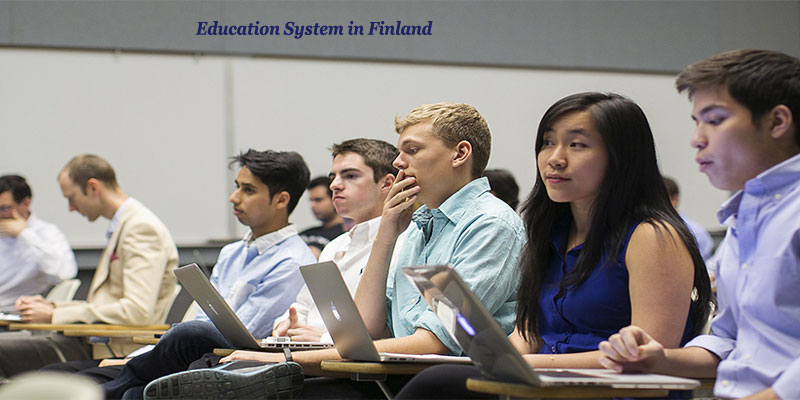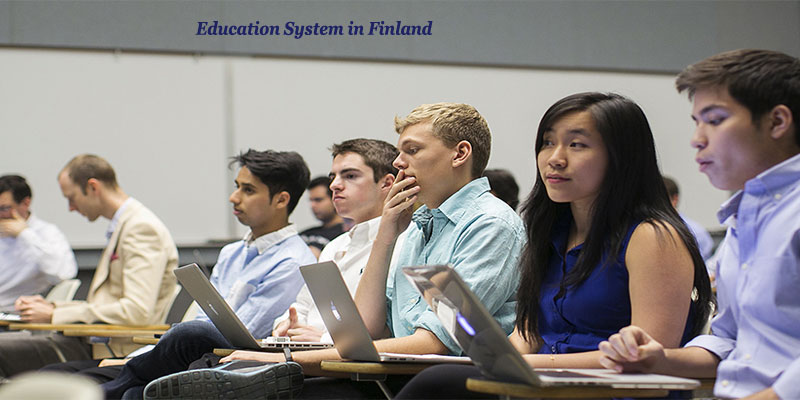 And in Finland, the Education has given main Importance. Here all the teachers working in the universities are highly talented and treated equally as doctors in other countries. And the most important thing is the Higher Education in Finland is Government Subsidized and it doesn't charge any Tuition Fee on Students. So you can study higher education programs absolutely for free at Fannish Universities. And the Quality Assurance System of Maintains the standards of Higher Education in Finland and improves the study and learning experience for all students.
International Student Life in Finland
Finland is a most popular destination for the international students due to its good reputation and lifestyle. It has open civic society and offers gender equality, good quality of life, and low levels of corruption. It is a Country where Education is more prioritized than anything. All the Educational Institutions in Finland offers education at free of cost. So, there is no tuition fee for regular degree and international exchange students. But the living costs in Finland are considerably high, but they can be manageable as there is no Tuition fee.
Though the Education is a primary choice you will also have time for recreational activities while studying in Finnish Universities. The Academic life is not that strict. Interested Students can join as a volunteer in organizations to meet people from various cultures based on their own interest. Usually, in most schools in Finland, your field of study has its own Club ("ainejärjestö"), but the number of clubs and club size depends on the size of your school. Generally, the Faculty or inter-department organizations form as ainejärjestö. Along with these clubs and organizations, Finnish Universities also has student unions which coordinate bigger events and functions as a common voice for all the students in the school.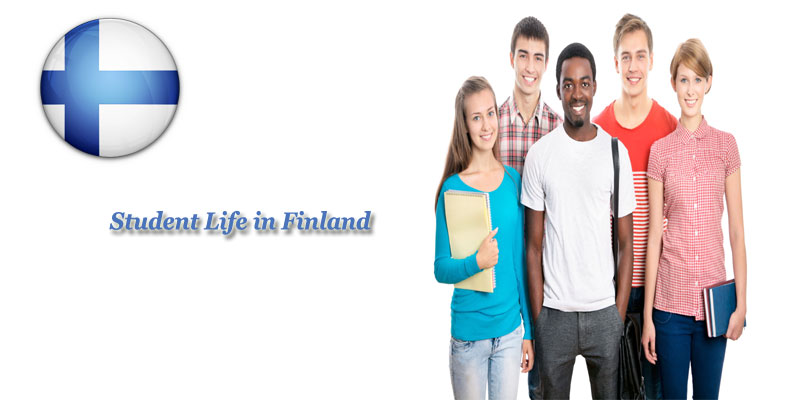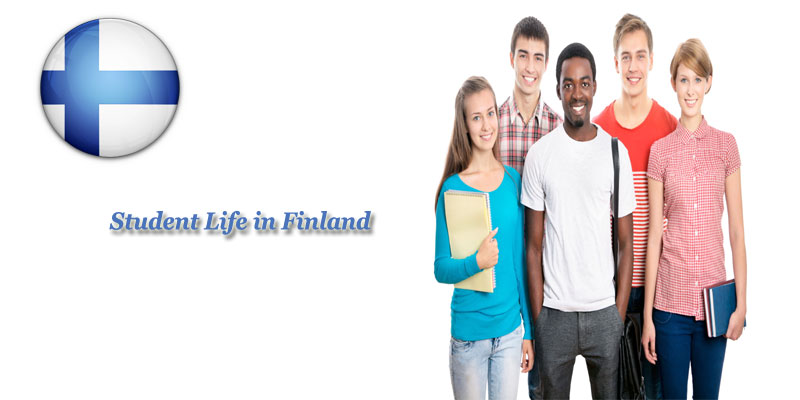 The Students can also feel pretty relaxed at Finnish Universities. The Campus life in Finland is Relaxed but active. The Finnish Universities have the facilities like campuses, classrooms, libraries, canteens, and more that seem to more relaxed than other typical student environments you were used to. But As we already know it is expensive to live in Finland it is better to arrange accommodation in Student Apartments before going to study in Finland.
Top Universities in Finland
As the Finland's Education System is a younger among all the European Countries there are not many universities in Top Universities list. But the Finnish universities offer quality education to the students. Nearly there are 10 Universities are featured in the QS World University Rankings list 2016-17. Where all universities in Finland offers Bachelor's, Masters, and Ph.d. Programs.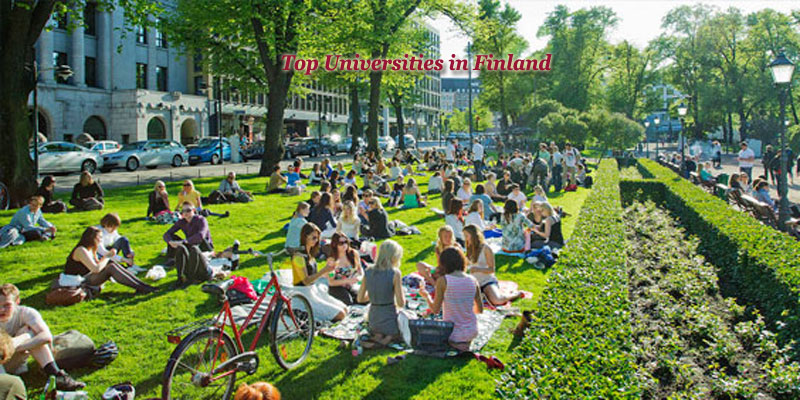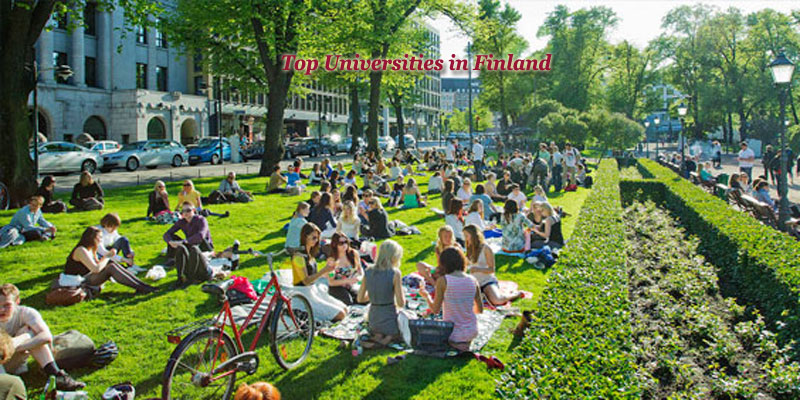 List of Best Universities in Finland
Here we have provided the List of Top Ranked Universities in Finland based on world university rankings. These University rankings help students to compare quality higher education institutions and to identify the best universities in Finland.
Test Requirements to Study in Finland
To get admission in any higher education program in Finland you don't need to take any Entrance Tests like GRE/GMAT. If you have successfully completed your upper secondary studies in one of the signatory countries of the Lisbon Convention or if you have a valid school leaving certificate and qualified for higher education studies in your home country You can apply for the Higher Education Studies in Finland. But before being accepted by the Finnish Universities applicants must demonstrate a minimum proficiency in English by taking English Language Tests. The Universities conducts these admission tests to ensure that you have the right skills and knowledge to successfully complete the course.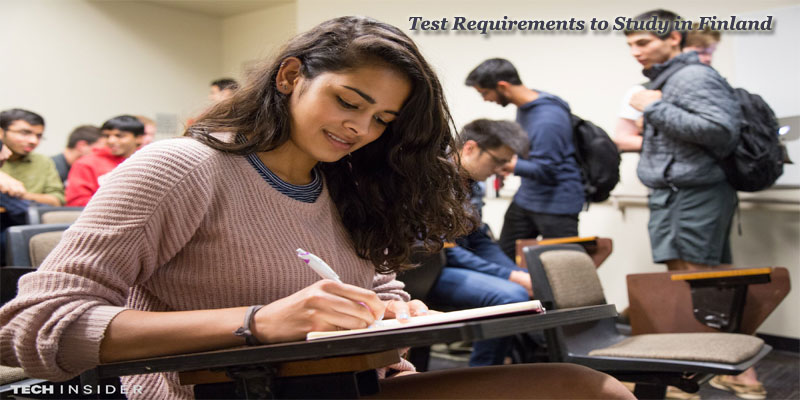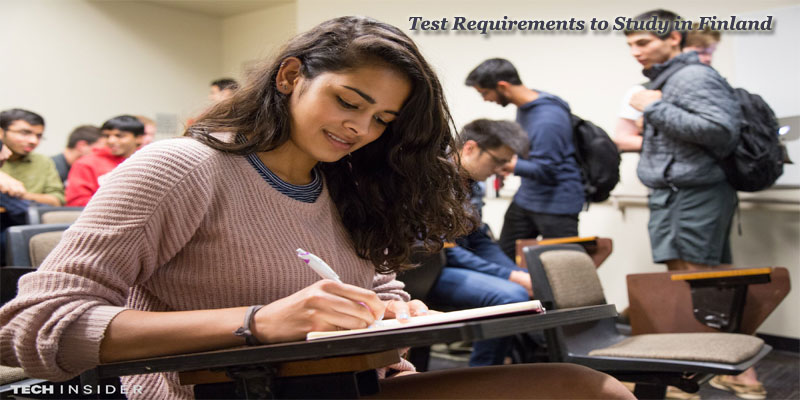 The International/Non-EU Students opt for the English Language course and those whose native language is not English can demonstrate their proficiency in English by obtaining a minimum score of 5.5 in IELTS and TOEFL score of 550 paper-based test/213 computer-based/79-80 Internet-based test. Please check the website of your chosen university before going to apply to know the test requirements. While the European Students are exempted from the English language test at the majority of polytechnics and universities in Finland as long as you provide a certificate of your language skills.
Cost of Studies in Finland
As we have already discussed above the education in Finland is absolutely Free. So, No International Student need to pay any Tuition Fee to Study in Finland. All EU and Non-EU Students can enjoy the Subsidized education while studying in Finland. Though the education is free there are a few exceptions to the rule of a free Finnish education. The Finnish Universities charge a tuition fee of 2500 (£2137) to 12,000 euros (£10,258) a year for some courses taught in English as opposed to Finnish. This Cost completely depends on university and course. But you don't need to worry most of the English-taught courses are still free, only a handful specialist courses charge tuition fees. Check the selected university website to know the fee details of your course.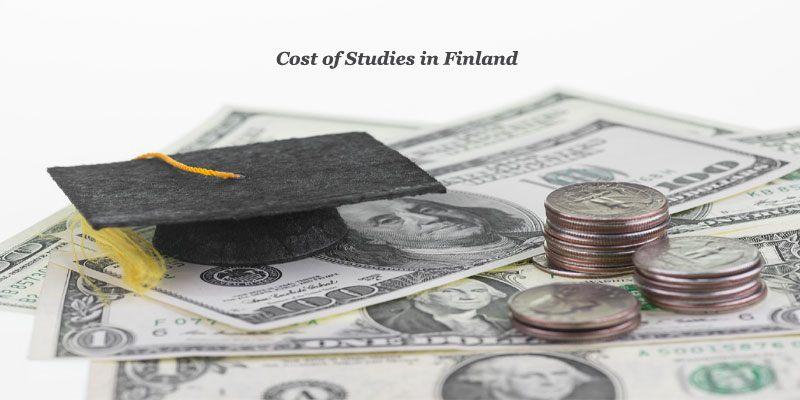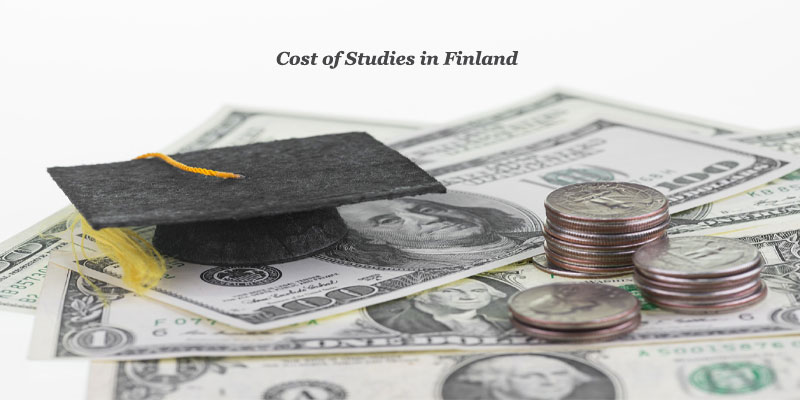 though the Tuition fee is low the living cost in Finland is more. But living in Finland on a small budget is not that difficult. There so many local markets in smaller towns and villages that can cost as little as a few Euros if you spend very carefully. But in Cities, it may increase. The Food and Rent prices are very high rates. It is similar to other cities in Europe, It charges average wage for an urban Finn or student which is much higher than the European average. If you have enough time to work outside of studying you can manage study and living costs nicely. The Average budget you require for living and studying in Finland to cover the cost of accommodation, food, travel etc is 700-900 euros (£598-£769) per month. But the living costs may vary depends on your accommodation whether it is a single or a shared room. The Shared room in student flat cost around 160 – 340 euros (£137 – £290) per month. By arranging your accommodation in Student Flats you can reduce your expenses a little bit. So plan your studies accordingly before going to study in Finland depends on your budget.
Benefits of Studying in Finland
If you are planning to study Abroad in Finland then there are plenty of benefits you could avail while studying in Finland. It has some of the Quality world renowned Higher Education Institutions and offers a high quality of living to the people. By Joining in various courses in one of the Universities in Finland the International Students can get the below mentioned benefits.
No Tuition Fee. The EU and Non-EU Students can enjoy the Subsidized Education offered by the Finnish Universities.
You can get World-class and Quality Education at Finnish Educational Institutions.
No Language Barrier, all most all courses are taught in English.
You will get an opportunity to learn new languages while studying in Finland, as the students from all over the world study in Finland.
Neary 70% of Finnish people talk in English, So there will be no Communication Gap at Finland.
You can Directly enroll into your chosen course. You don't need to spend a year in a Finnish language school.
The Finnish Universities offer a relaxed and active campus life.
You will get an opportunity to visit other European Countries while studying in Finland.
Application Process to Study in Finland
The Universities in Finland has its own admission requirements. So to apply for any universities in Finland candidates should meet the entry requirements of specific University. The Application Process for Universities in Finland is also same as other European Countries. But there are some important steps that you need to go through while applying to the Universities in Finland.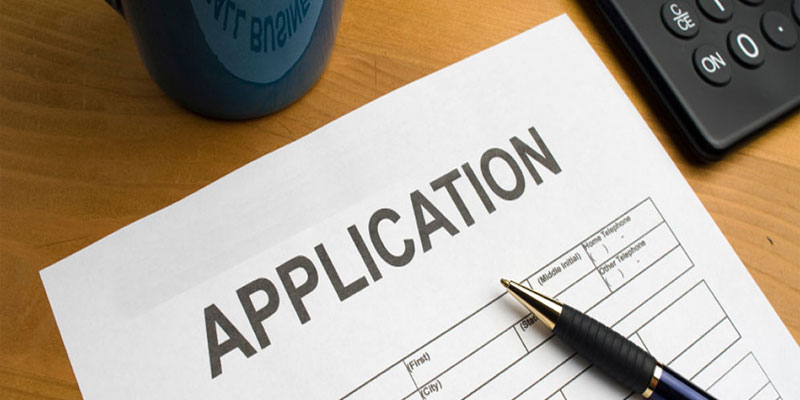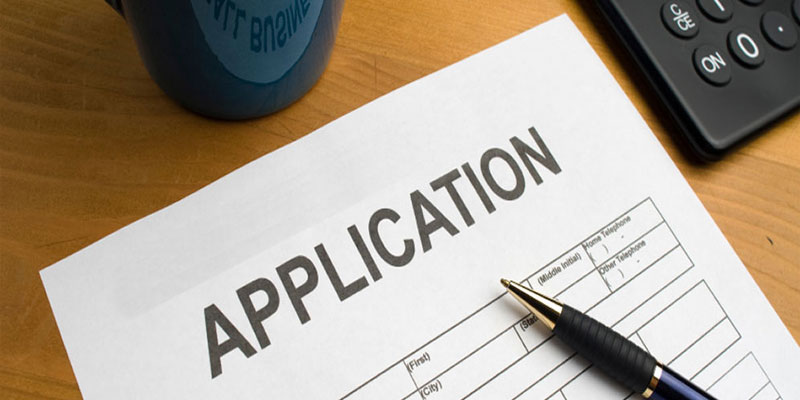 First, choose the University and preferred course and check the application Deadlines.

Get the Application form from the prior University's website.

Fill the Application and search for the more details like Entry requirements and more admission information for international students.

Register for the Required Test and take the Test.

Send the Filled application form along with the required Documents like

Academic requirements.

Evidence of funds to support your study (like Bank Balance).

English language requirements (IELTS/TOEFL).

Overseas Student Health Cover.

After Verifying your Application Form and Documents the University will send you the Acceptance letter to your Mail.

Receive the Acceptance letter and pay your deposit by a certain deadline.

Join in the Respective University at a Mentioned Date.
If you don't want to go through this long process, just visit our PVK Education Consultants. Our Advisors will apply for the University on your behalf by analyzing your Academic Profile and Interests.