Study in Austria will provide you a Great Abroad Experience. Austria offers a broad spectrum of educational opportunities, great social security, economic stability and the great hospitality to the international students. Though the Area wise it is a Small Country it is full of stunning landscapes and exuberant cities, which we can not just judge by its size. The reason why all the International Students shows interest to Study in Austria is that it offers a unique quality of life, big city flair, and a rich culture. In brief, we can say that the Austria offers a great variety concentrated in a small area.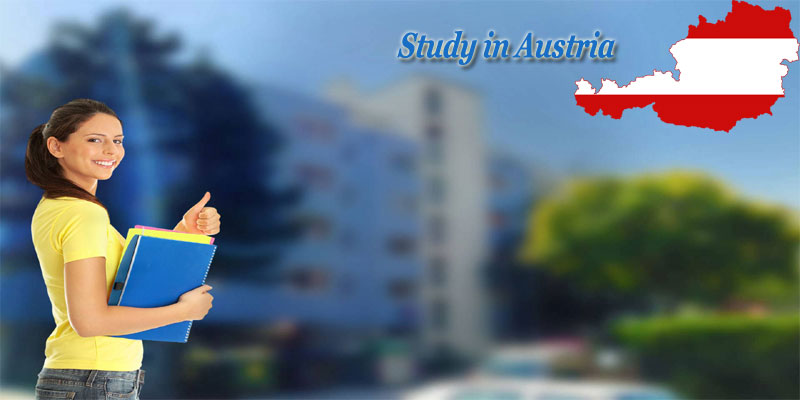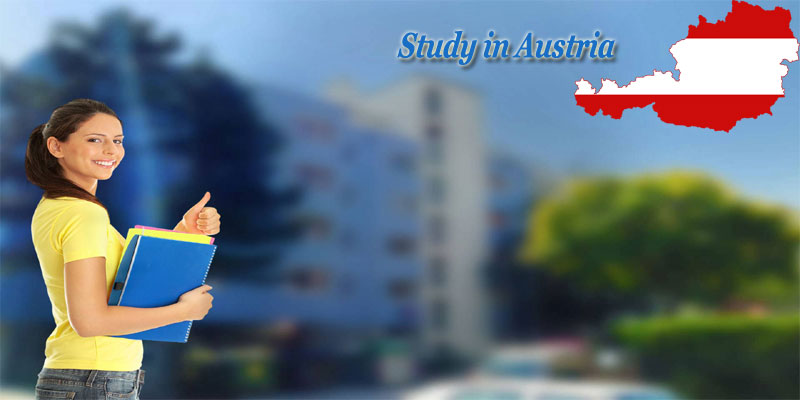 Austria Higher Education also has a long tradition of state-of-the-art research. It has so many Higher Education Institutions that have accomplished outstanding achievements at an international level and gained the world-class reputation. And the Higher Education Institutions in Austria also offer an ever-growing number of degree programs to its students. At any of these Universities and Colleges, you can get world-class education, and high-quality practice-oriented degree courses. This is why most of the international students feel Austria is an Ideal Place to Study.
Why Study in Austria?
One of the Main reason why most of the international students prefer to Study in Austria is that it is a safe and modern country in northern Europe. Though it is a Small Country it has stunning Landscapes and exuberant cities including a number of quality universities which rank among the world's best to enjoy your Student life in Austria. The Private and Public Universities in Austria also offers the innovative courses, high-quality practice-oriented degree courses, and Research Programs to its Students. The Austrian Universities offer nearly 600 master's degree programs in English, ranging from human rights law to mechanical engineering.
And especially the Austria is known for its innovation, it has close cooperation between industries and academia to develop new inventions. The Austrian Universities are also known for their investigative research and independent thinking. So by Studying in Austrian Universities you can get nationally certified high-quality degrees which are required to live in this competitive world. The Austrian Universities also produce innovative thinkers like Sigmund Freud, Ludwig Wittgenstein, and great composers such as Wolfgang Amadeus Mozart.
Before going to study in Austria, it is common to know the Austrian Culture, Education System, The Cost of Studies, Application Process etc., For the Students who are planning to attend Masters at Austrian Universities here we have provided the Detailed Information about Education System of Austria. So check complete details of Education in Austria and plan your abroad career.
More About Austria
Austria is a Beautiful Central European Country that consists of mountain villages, baroque architecture, Imperial history, and rugged Alpine terrain. But it is one of the Smallest Countries in Europe. By its area, it is smaller than US state of Maine, but in terms of population, it is a home to roughly the same number of people as in the UK Capital, London. But because of its population we can not think it as a poor country. It is one of the richest countries in the world. The Annual per capita GDP of this country is $43,724. So the employment opportunities will be high in Austria.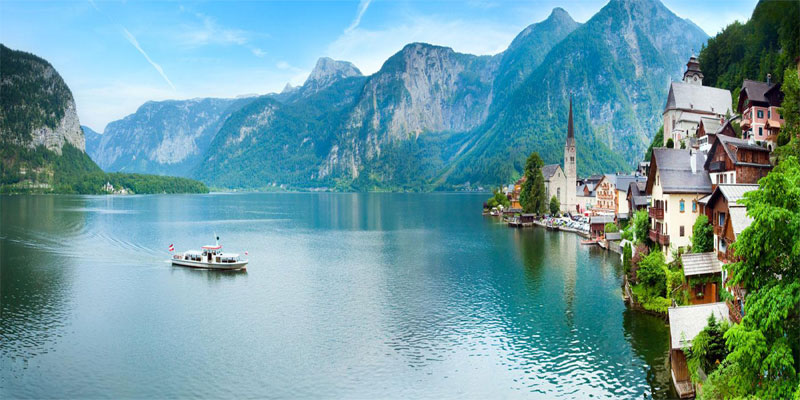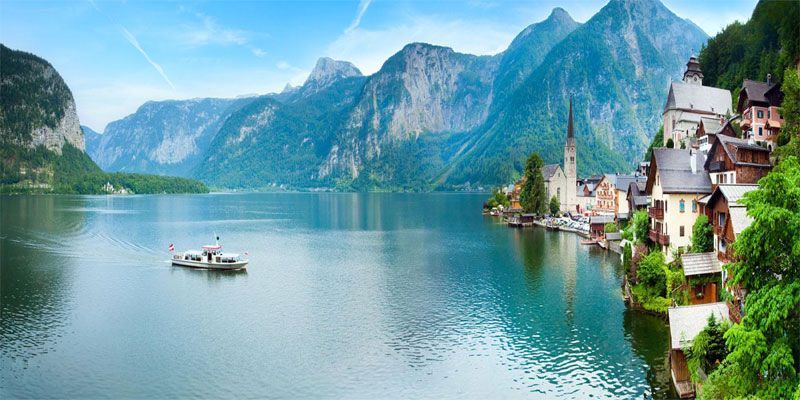 Austria also offers a high standard of living to the people whether they are students or tourists. According to the UN's report, It was ranked 21st in the world for its Human Development Index. And Austria is known for its Trade & Industry. It produces metallurgical products and textiles being of particular importance. Though there are many industries the country's main income is its tourism. There are so many tourist places in Austria that attract tourists around the world.
Not only Tourism, Austria is also known for so many World-class Universities. The Universities in Austria offers a quality education with research oriented Programs. So you can pursue Education in Austria with a lot of excitement and enjoyment as it has so many tourist places. While studying in Austria you can travel around all these places during Breaks. Some of the Top Tourist Attractions that you might visit during your studies include
Schonbrunn Palace.

Hallstatt.

Grossglockner Alpine Road.

St Anton am Arlberg.

Innsbruck Altstadt.

Hofburg Imperial Palace.

Hohensalzburg Castle.

Seefeld, Tyrol.

Vienna State Opera.

Melk Abbey.
Education System in Austria
The Higher Education in Austria offers a quality higher education to the students by uniting three important aspects such as a number of high-quality education institutions in all nine federal provinces, a long academic tradition and an open-minded atmosphere for creativity and innovation. And the Higher Education Institutions in Austria offer an ever-growing number of degrees which are required to live in this competitive Society. So Students Opt to Study in Austria can choose between first-class research-based courses at Austrian universities, a world-famous education at any of the universities.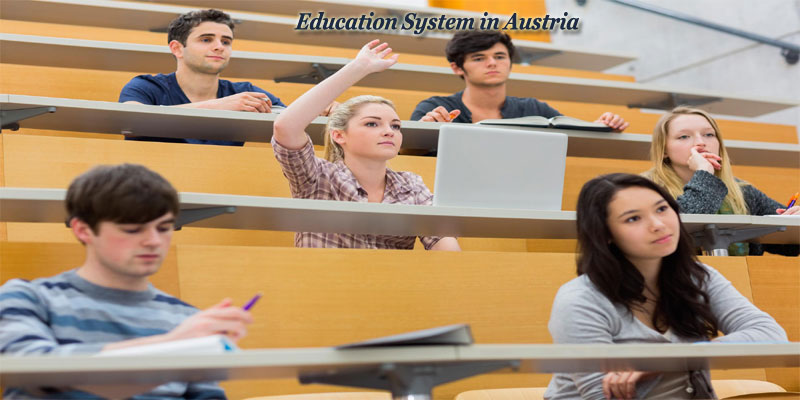 The Austrian Higher Education is offered by the five types of higher education institutions namely Universities, Universities of the Arts, Private Universities, Universities of Applied Sciences, and University Colleges of Teacher Education. Through these institutions Australian Education System offers you a broad spectrum of educational opportunities, making Austria an ideal place for studying and living.
Lifestyle in Austria
Whether you are planning to Study in Austria or you have already received an admission into a degree program at any of the Austrian Universities you may worry about the Student life in Austria. There is no need to worry, According to the analysis of Student Testimonials Austria offers one of the best Study experiences in the world. Based on more than 7,000 students opinions overall Austria received a Total Score of 9 out of 10 points and placed in a fourth position in terms of international student satisfaction. So you can go to Study in Austria without any worries.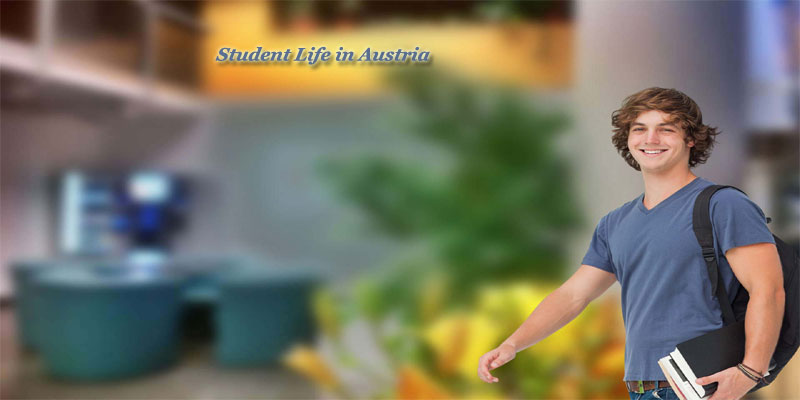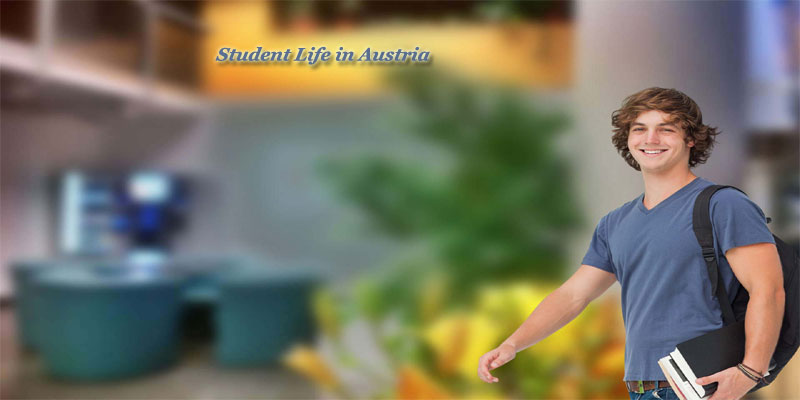 Once you have moved to Austria you can learn work and life balance. The holidays and relaxation are quite different at Austria from other countries. You can find Most of the Viennese businesses are closed during the whole of August Month and during weekends begin on a Friday. When the work is completed early the Austrians love to escape to the lakes where the air is Fresh. While living in Austria you can find more time in leisure activities, particularly in the summer. But the Shopping hours in Austria are strictly restricted.
And the Austrian Universities also offers so many student activities to participate and enjoy student life. The Food Quality in Austria is also very good. So by choosing Austria as Study Destination you can learn education from the world-renowned universities at the same time you will learn to balance your academic and personal life.
Top Universities in Austria
Despite of its area Austria has so many worlds recognized universities. Seven Universities in Austria are featured in the QS World University Rankings. And four of them are ranked among the World's Top 500 Universities list. All these Universities in Austria offers a wide range of courses and study programs to the students.
List of Best Universities in Austria
Here we have provided the List of Top Ranked Universities in Austria based on world university rankings. These University rankings help students to compare quality higher education institutions and to identify the best universities in Austria.
University of Vienna.

Vienna University of Technology.

Universität Innsbruck.

Karl-Franzens-Universität Graz.

University of Graz.

TU Wien.

University of Salzburg.

Medical University of Vienna.

Johannes Kepler University Linz.

University of Natural Resources and Life Sciences, Vienna.
Test Requirements to Study in Austria
To get admission in any higher education program in Austria you don't need to take any Entrance Tests like GRE/GMAT. If you have successfully completed your upper secondary studies in one of the signatory countries of the Lisbon Convention or if you have a valid school leaving certificate and qualified for higher education studies in your home country You can apply for the Higher Education Studies in Austria. But before being accepted by the Austrian Universities applicants must demonstrate a minimum proficiency in German and English by taking German and English Language Tests. The Universities conducts these admission tests to ensure that you have the right skills and knowledge to successfully complete the course.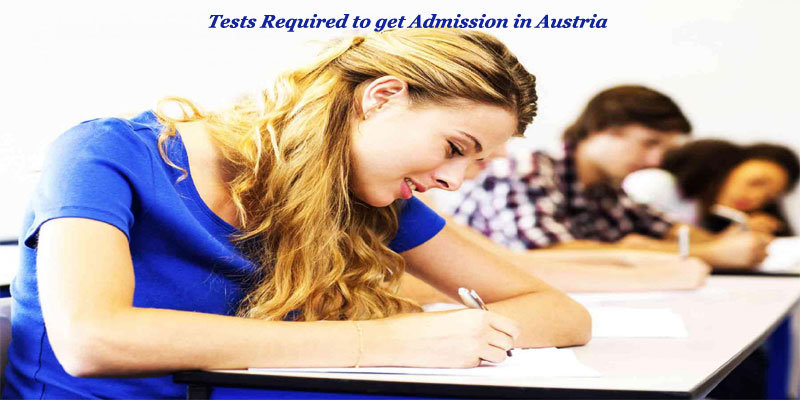 The Students opt for the English Language course and those whose native language is not English can demonstrate their proficiency in English by obtaining B1/B2 level English Language Certificate. Please check the website of your chosen university before going to apply to know the test requirements.
And for some courses, you must prove your efficiency in German too. So the Students are required to prove their level of command in the German Language. They need to present the results they have received at school examinations if studied german as part of their subject. They can also prove their efficiency in the German Language by presenting German Language courses such as Test Deutsch also Fremdsprache für ausländische Studienbewerber– TestDaF. The applied university will check your scores and will analyze your level of German is sufficient to successfully complete your studies in Austria.
Cost of Studies in Austria
The Cost of Studies in Austria mainly depends on the Tuition Fee and living Cost. The Tuition Fee in Austria is affordable and it varies depends on the Institution you have chosen. The Students from EU and EEC Countries no need to pay any tuition fee for Public Universities. But in Contribution to the Student Unions, the Students should have an Insurance of €18 per semester. And this Tuition Fee is applied to the long term students only. The Students who opt for the courses longer than the minimum amount of semesters plus two additional semesters such as (Bachelor: 6 + 2 semesters, Master: 4+2 semesters) only need to pay tuition fee. From the 7th Semester or from 9th Semester onwards the candidates need to pay a tuition fee of €363.36 a semester. While the Non-EU Students have to pay a tuition fee of €726.72 from their 1st semester onwards. Private Universities have their own Tuition Fee and which will be somewhat costlier than public universities.
Coming to the Living Cost, the living in Austria is not that expensive as you expected. It is Surprisingly cheaper than many European Countries. In Austria, your Accommodation can be arranged with students' dormitories, communities where two people share a room, shared or single flats. So by sharing your accommodation you can reduce your living expenses. In General, the living cost is between €200 for shared rooms in student's dormitories and €600 for a one-room flat a month. In Smaller Cities with only university or university of applied sciences, student dormitories are the common option and available from €200.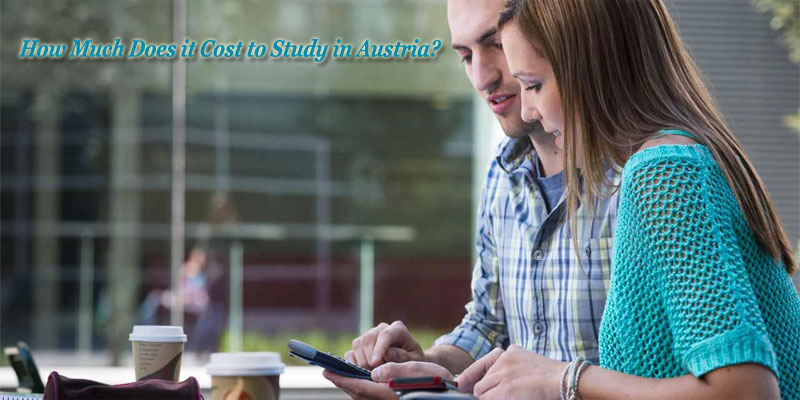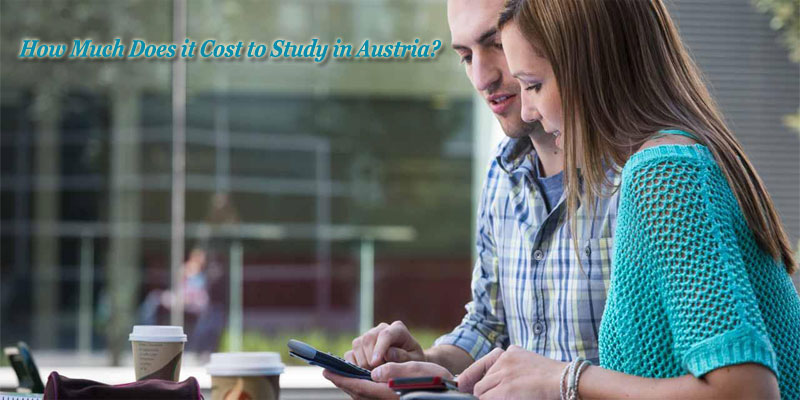 The Austrian Universities offer a wide range of scholarships to the international students to help with their studies. Generally, these Scholarships are offered for the students depends on the financial background of a student, Academic Performance, Research Interest or Graduation. The Students with Small Children can apply for additional scholarships that will be received as a supplement for their salary when studying full time. The Austrian Universities are also offering other Scholarships that focus on supporting women in Sciences, Students with a migration background or innovative ideas.
Benefits of Studying in Austria
There are plenty of reasons why students abroad prefer to study in Austria. It has some of the Oldest Quality Higher Education Institutions and top Tourist attractions in the World. By Joining in various courses in one of the Universities in Austria the International Students can get the below mentioned benefits.
No Language Barrier. All Most all Austrians can Speak English.

Unforgettable social experience for foreign students.

You can improve your Social & Language Skills.

Around 600 master's degree programs in English are available at Austrian Universities.

Less living cost compared to many European Countries.

Low Tuition Fees.

No IELTS Required.

Diverse Range of University Programs.

Erasmus, bologna & double degree program available.

Can learn New Languages.

Schengen VISA available.

Scholarships are available to the international students.

Low Bank Statement accepted.

Fast Track process.
Application Process to Study in Austria
The Universities in Austria has its own admission requirements. So, to apply for any universities in Austria candidates should meet the entry requirements of specific University. The Application Process for Universities in Austria is also same as other European Countries. But there are some important steps that you need to go through while applying to the Universities in Austria.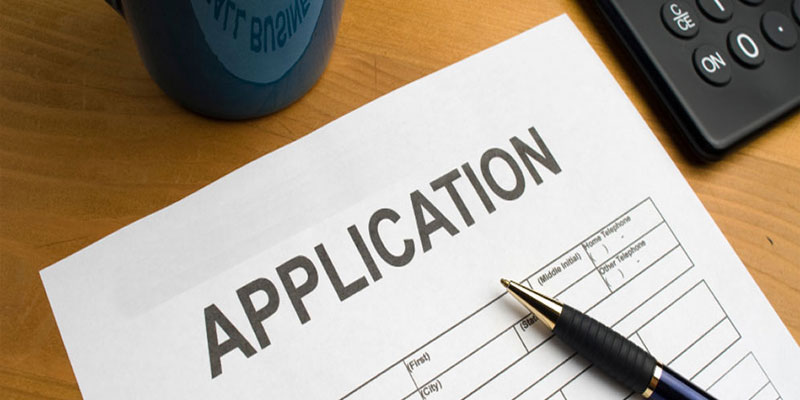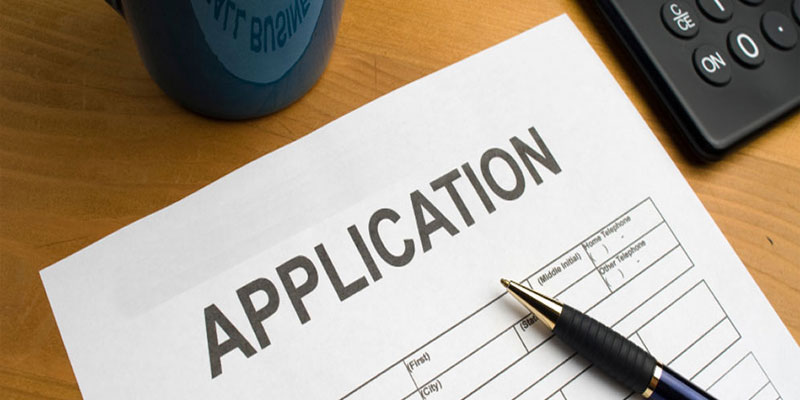 First, choose the University and preferred course.

Get the Application form from the prior University's website.

Fill the Application and search for the more details like test requirements and more admission information for international students.

Register for the Required Test and take the Test.

Send the Filled application form along with the required Documents like

Academic requirements.

Evidence of funds to support your study (like Bank Balance).

English language requirements (B1/B2 Level Certificate).

Overseas Student Health Cover.

After Verifying your Application Form and Documents the University will send you the Acceptance letter to your Mail.

Receive the Acceptance letter and pay your deposit by a certain deadline.

Join in the Respective University at a Mentioned Date.
For Some Competitive Study Programs, the universities provide admission based on their grade point average from their previous studies. So check the website of your selected university to check the admission requirements of a university before going to apply.